What is an online viewer for Instagram?
You can browse Instagram profiles without logging in using an Instagram private viewer. There are no additional downloads required because this service is online. After entering the username in the search section, you can search on any public account that interests you.
It's possible to access someone's Instagram profile without having an account. Usually, you have to log in before you can tap on a link to an Instagram post. If you want to see someone's posts on Instagram but need an Instagram account, use this web viewer.
What are the benefits of using an Instagram online viewer?
Without logging in, Instagram made it challenging to access user profiles. The corporation hopes to increase the number of new users that join the platform by doing this. If you want to reduce your social media activity but still need to view a certain amount of content, this tool will be helpful.
Any public profile is accessible to you. Without logging in, it is possible on any device.
No hesitation is required while deleting your profile. Access to your friends' and influencers' most recent postings is the only thing keeping you from deleting your Instagram profile if you're sick of the app. Using their nicknames in the search field once a week will allow you to keep up with their updates without having an Instagram account.
How to View Instagram Without an Account
It can be challenging but only possible to see Instagram with a user account. While you won't be able to view Instagram home feeds, you will be able to view other peoples' public profiles.
You can access Instagram content without an Instagram account in two different ways.
Use the Instagram browser to access stuff without logging in.
Instagram often prohibits non-logged-in users from viewing posts. However, you can use a small tactic to get beyond Instagram's guarded wall.
You need to type the URL for Instagram's website into your browser, followed by the username of the account you want to view.
For instance, "www.instagram.com/brand.mentions."
It suggests that you know the username for the user profile you wish to access.
You can now view their Instagram profile there. It only applies to public profiles, of course.
Utilize third-party Instagram software to see Instagram content.
An excellent technique to visit Instagram accounts secretly is using an Instagram viewer.
Using an Instagram viewer, you can glance through user profiles and even anonymously read Instagram stories. The sole prerequisite is that they must be public Instagram accounts rather than private profiles.
What you can see on someone's Instagram page is as follows:
• Profile name, photo, description of bio, and links
• Number of followers and followers overall
• Stories and posts
• Comments on posts
Instagram Private Profile Viewer
Software that permits you to view private Instagram accounts will enable you to look through photographs and other activities on those accounts. It is meant to assist users who have had their following restricted or blocked by the account owner.
Regardless of whether they have blocked you or declined your follow request, you can use these tools to see the content and activity of the target person on Instagram.
The following third-party apps enable you to perform the same actions:
1) mSpy – Best overall Instagram Viewer App
Without needing to jailbreak or root your phone, mSpy is one of the programs that let you monitor Instagram on your phone. This mobile spying app allows you to send direct messages via Instagram. It aids in both keeping tabs on the suspicious spouse's activity and protecting your children from online predators.
Features:
• You can view links and shared media.
• It allows you to send and receive messages on Instagram
• A built-in GPS tracker allows you to view the device's location;
• You have access to every text message you send or receive.
• You can track numerous social media sites, including Facebook, Instagram, Facebook, and Viber.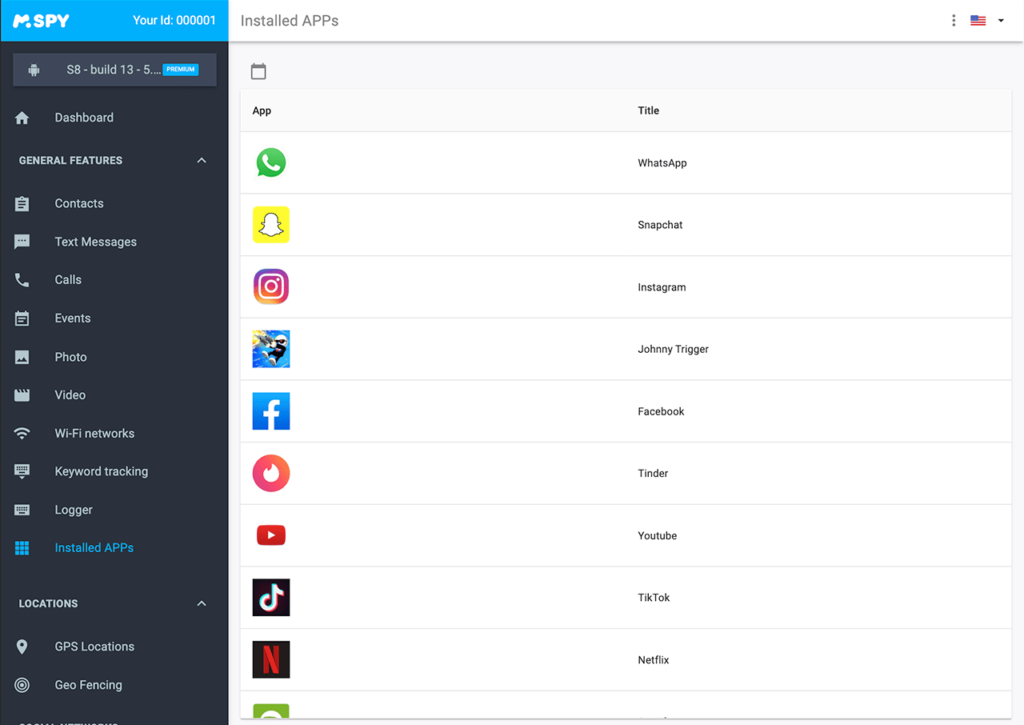 2) Glassagram – Best for Tracking and viewing Instagram accounts
One of the finest Instagram spy apps is Glassagram, which keeps track of various phone activities like calls, GPS locations, social media, etc. You can use it to control your child's account and prevent them from accessing undesired, harmful, or illegal information.
Features:
• Easy data synchronization is provided
• You can view your child's Instagram activity.
• Helps you block persons, configure settings, and unfollow various target phone actions, including calls and messages.
• You will get complete access to the targeted private Instagram account thanks to keylogger functionality.
3) Gwaa – Best for Viewing private Instagram photos and videos Anonymously
For checking out a person's personal Instagram profile, Gwaa is one of the most dependable apps. You can extract data from the target account with its assistance. You'll learn more about the Instagram account, including the posts it shares, its followers, likes, and following.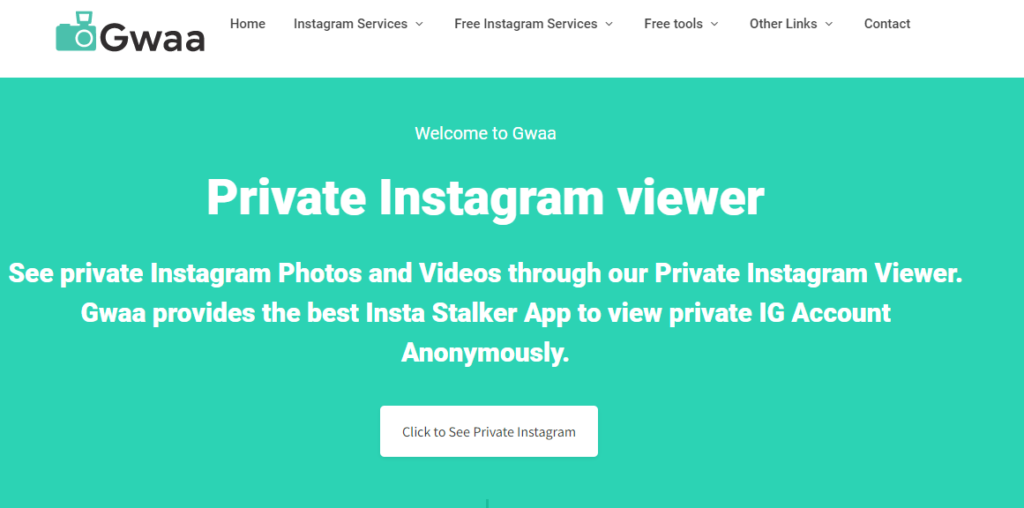 Features:
• Anonymity is allowed when viewing private Instagram accounts, photographs, and videos.
• It offers total security, ensuring the safety and security of your desktop or program.
• GWAA enables you to access the personal Instagram images of any user.
• It enables covert Instagram browsing.