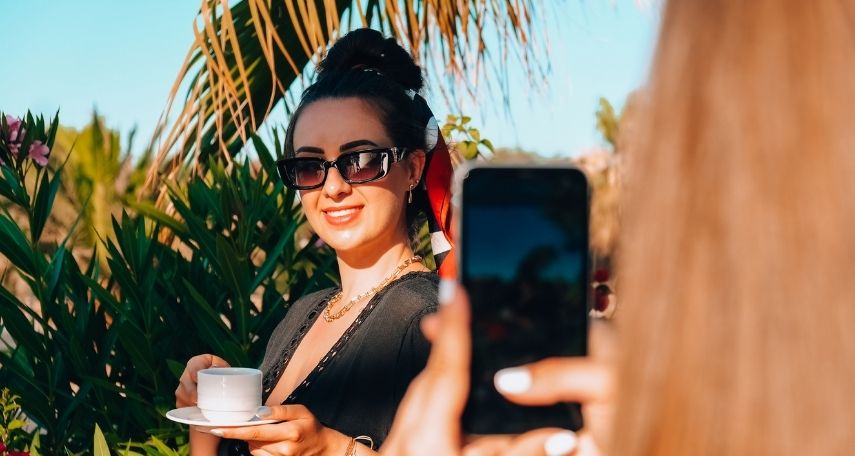 How To See Who's Viewed Your Instagram Story
Wanna know who's viewed your Instagram story ? To start, go to your feed and swipe up. This will bring you to the "Stories" section of Instagram, where you can see a list of all the people who have viewed your story.
According to the Instagram Help Center, you are the only one who can see who has viewed your story. Your engagement with a viewer will determine their ranking in terms of how many views they have received. Viewers will be listed towards the top of your viewer list.
You can now receive private "likes" on your Instagram story, which will show up next to a user's name if they've liked it in the viewer sheet. The heart icon indicates whether or not a person has liked your story
Can Someone See If You View Their Instagram Story?
Instagram has been rolling out a new feature that tells users who has viewed your Instagram Story. This update is set to be released in 2021, and it will notify people every time someone views their story. While this may seem like an invasion of privacy, Instagram has stated that they will only include the name of the person who views your story in the notification.
Despite this assurance from Instagram, many people are still concerned about their privacy. If you're one of those people, don't worry! There are ways to view someone's Instagram Story without them knowing.
The first way is by following the person's profile and tapping on the "profile" tab. This will allow you to view all of their posts, including their stories. The second way is by using a direct link to the platform in your browser. This link can typically be found at https://www.instagram.com/username/. By using either of these methods, you can view someone's Instagram Story without them knowing!
How To Change Who Can See Your Instagram Stories
If you're looking to change who can see your Instagram stories, it's actually a lot easier than you might think. All you need to do is head into the app itself and curate your options to see who's viewed your Instagram story!
The first thing you'll want to do is open up the Instagram app and navigate to your profile screen. Once there, tap on the three lines in the top left corner of your screen, then select "Settings." From there, scroll down until you see "Story Settings," and under "Who Can See My Stories?" you can easily choose from a number of curated options.
Hiding your story and preventing certain people from seeing it is a great way to keep control over who sees what on your profile. If there's someone you don't want to see your story for whatever reason, hiding it is an easy way to make sure they won't be able to view it. To hide a story, just hold down on its thumbnail in the home screen of your mobile device and select "Hide."
You can also use Instagram to moderate how much someone sees your own content by selecting "Hide my posts." This will prevent them from seeing any of your future posts unless they are approved followers.
How To Know If Close Friends Viewed Your Instagram Story
If you're curious to know if any of your close friends have viewed your Instagram story, there's an easy way to find out! Just send a message to everyone on your Facebook friend list and ask them if they've seen it. Chances are, at least one of them has checked out your story in the past 24 hours.
If you're having trouble accessing your account or can't remember your password, don't worry–there is a way to regain access without either of those things. All you need is the recovery code that was sent to you via text when you first created your Instagram account. If someone has removed you from their "close friends" group on Instagram, it's likely that they blocked you first in order to avoid seeing any more of your posts and stories for that particular person.
However, if you want to make sure that no one can see your Instagram stories except for people on your approved list, there are a few steps that you can take. First, go into Settings and select "Story Controls." From there, choose who should be able to view Highlights from your account–this includes both posts and stories. You can hide them from specific people by following these steps:
1) Tap the three (hamburger) lines in the top left corner of the Instagram app.
2) Select "Settings."
3) Scroll down and select "Story Controls."
4) Tap "Hide Story from" and type in the name of the person you don't want to see your stories.
5) Tap "Done."
Now, when you post a story, only the people on your approved list will be able to view it. Keep in mind that you must be the person who posted the story to choose which people will or will not be able to see it.
Why Can't You See How Many People Have Viewed Your Instagram Story?
When Instagram announced in November of 2019 that they were resolving the technical bug that prevented followers from seeing how many views their story got, some users were surprised. The problem was first discovered by app developer Jane Manchun Wong back in September of 2021 and reported to the social media company.
The glitch caused a lot of confusion during the holiday season as people scrambled to find out who had viewed their stories. Some even speculated that Instagram was trying to hide the number of viewers in order to make it look like more people were watching them than actually were.
Fortunately, the issue has been resolved and users can now see how many people have viewed their stories on their profile screen. It's just one more thing for Instagram to add to its list of features!
Can I see how many times someone viewed your Instagram?
No, you currently cannot see how many times someone has viewed your Instagram link if they do not follow you. This is a feature that a lot of people have been wanting for a while because it leaves people wondering who is interested in them. Unfortunately, there is no way to see this information as of now.
Can Others See That I Viewed Their Instagram Highlights?
Yes, if you view someone's Instagram Highlight less than 48 hours after the Story was published, they will be able to see that you viewed their story. If the Story has been published for more than 48 hours, they won't be able to see that you have viewed it.
You can see who has viewed your Instagram Highlights by checking the viewers list. Some people post old stories as their Highlights, so it may not be possible to know if someone has seen them before.
If someone shares a story with Instagram and it is viewed at least once in the 48-hour period, it will be recorded as viewed. The duration of time for which a story is open to be seen on Highlight decreases from 48 hours to 24 hours after posting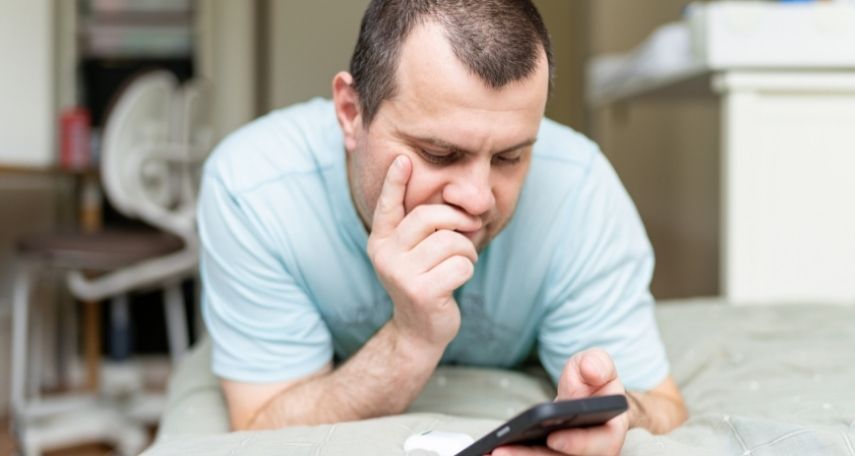 Who Can See Your Instagram Highlights?
Instagram Highlights are a way to share moments from your day with friends, as well as public followers. If you do not want anyone to see your Instagram Highlights, make sure that your account is private!
When you create an Instagram Highlight, you have the option of choosing whether or not people can see it. You can hide your story from specific people by going into the Story Settings and selecting "Hide My Story From." Once you hide your story, that person will no longer be able to view it.
Your Instagram Highlights are hidden from all of your followers, even if they aren't in your highlight reel. However, anyone who visits your profile can view them.
How Does the View Count Work?
When it comes to the view count on Instagram, there are a few things you should know. For starters, the view count is not posted on the profile of each person who views your content, but rather on the actual content itself. Secondly, if someone views your Highlights multiple times, only the first view will be counted. And lastly, the view count is only updated once it's been more than 48 hours old.
To see how many people have seen your Instagram Highlights, open your account and look at the bottom-left corner next to "Seen by". There you'll see the number of views for that particular Highlight. Keep in mind though that this number may not be entirely accurate because it only updates every 48 hours or so.
Conclusion on Instagram Stories
Instagram Stories are one of the best way to keep your followers engaged. You can add pictures and videos to your story, which will disappear after 24 hours. Instagram keeps the viewer's privacy, so you won't be able to see who viewed your story. However, you can easily manage how others can view your content. Additionally, you can use Statusbrew to schedule Instagram stories in advance.
Should You Be Concerned If Someone Is Viewing Your Stories?
There isn't a clear answer on when you should be concerned about privacy. People generally want to know if someone is viewing their content for different reasons: some want to ensure that they're providing quality content that people are interested in, others may be worried about who is viewing their information, and still others may want to make sure that no one is snooping around.
It's important to remember that privacy is a complicated question with many different factors at play. You shouldn't necessarily feel like you have to change your account or take any drastic measures–but it's something worth thinking about and evaluating on a case-by-case basis.
If you're feeling uncomfortable or unsafe with someone viewing your stories, there are several things you can do: first, switch your Instagram account to a professional account where you can see analytics and real-time updates; second, block the person harassing or stalking you with the click of a button; and third, consult with an expert if the situation feels more serious. Privacy is an important issue for many people, and it's crucial to think about what makes you feel comfortable sharing online.
Frequently Asked Questions On Who Viewed Your Instagram Story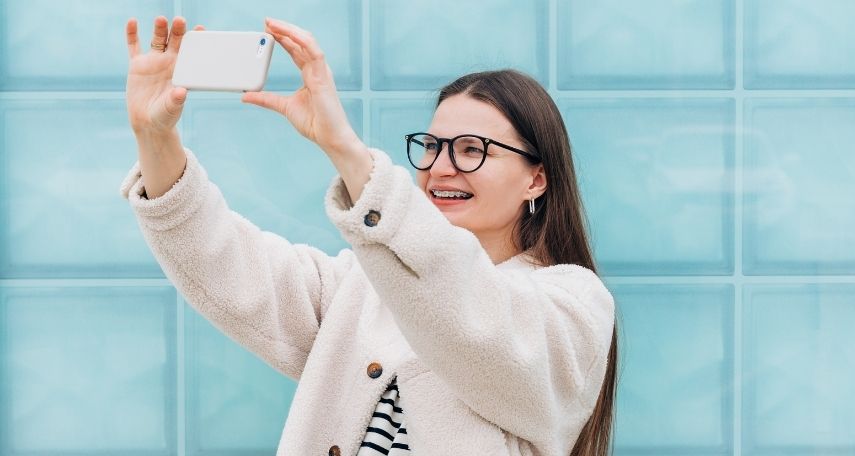 Can someone see how many times you viewed their Story?
Yes, someone viewing your Instagram story in Explore will be able to see that you viewed their story.
Can people see my Instagram Stories if I hide them?
No one knows if your story is hidden or not on Instagram without doing a search for it in the app, since there is no "hide" function. To prevent someone from seeing your posts, you must disable them.
Can someone tell if I screenshot a story?
Yes, if someone screenshots your Instagram story, their profile will show a small circle and "screenshot" notification.
Can I tell who viewed my profile?
Yes, you can see who has viewed your profile on Instagram. If you view someone's story within 48 hours of it being posted, they will be able to see that you viewed their story. However, if the story is less than 48 hours old, your profile won't be updated in the viewers list.
Can I see who viewed my Instagram Story after 24 hours?
Yes, you can use Instagram's archives feature to see who has viewed your stories past the 24 hours mark up to 48 hours after posting it. If you want to keep track of who is viewing your stories, make sure that they're set to archive.
Why Does It Matter Who Viewed My Instagram Stories?
When you post a story on Instagram, you want to know who is viewing it. After all, that's the whole point of Stories – to share content with your followers and get feedback from them. But why does it matter who views your stories?
There are a few reasons why it matters. First, knowing who is viewing your stories can help you understand what type of content your audience likes and wants to see more of. If a certain type of content gets a lot of engagement, you can duplicate that for future Stories.
Second, Instagram Stories gives you insight into who is interested in your content. This information can be valuable when planning future campaigns or marketing efforts. You may find that certain groups of people are more likely to engage with your content than others, and this information can help you target those groups more effectively.
Finally, it's important to know what viewers don't want to see in order to make adjustments accordingly. If there are certain types of posts that receive negative feedback or low engagement rates, then consider removing them from your Story lineup.
Join 55,000+ users on Snoopreport
Snoopreport is the only legitimate and working Instagram user activity tracking tool on the market. We're trusted by thousands of users across the globe as a reliable and accurate tool for seeing what someone likes on Instagram. Combine Snoopreport with Insta stalker tools and Instagram tracker instruments to provide full a 360-degree perspective on any Instagram user or group of users. Our Instagram activity log serves as an unprecedented source of user behavior insights, allowing brands to build better communication strategies for individuals and businesses across the world. Snoopreport delivers actionable data you can use right away without additional analysis or post-processing. Try it now to see how Snoopreport can help you achieve your goals.