There's a reason why so many people are hooked on Instagram and on growing their following. It feels like a game, trying different tactics and watching that number of followers tick up and up and up. It's a confidence boost, and those Instagram followers can bring financial benefits too, whether you're marketing for a business or establishing yourself as a paid influencer.
Everyone hits plateaus from time to time, though, or maybe you're struggling to gain a foothold. How do you grow your number of followers, and, just as importantly, how do you make sure those new followers on Instagram are real followers? Use this tested and trusted four-step method to send your follower stats soaring.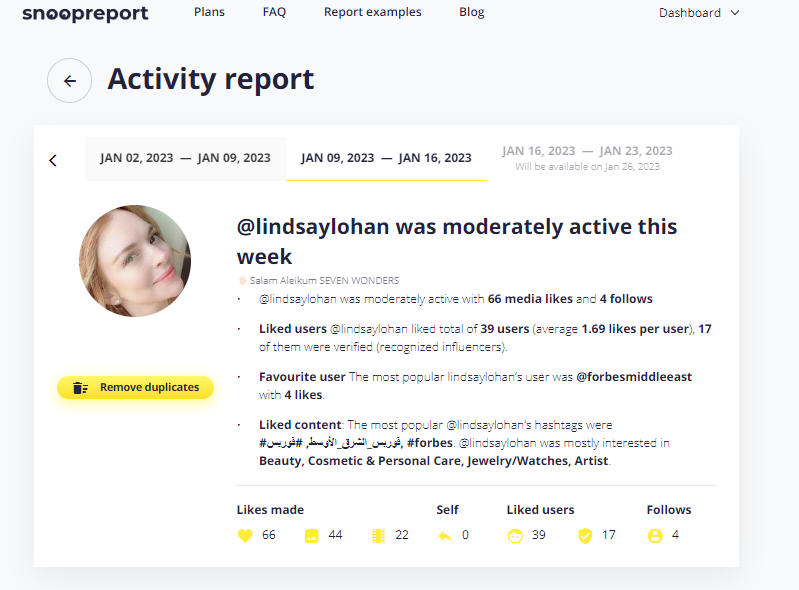 Table of Contents:
Step 1: Identify Your Target Audience
Getting more followers, at its core, comes down to putting out the content that people want. Tricks and hacks might help here and there, but it will always come down to content quality above all.
To create content your target audience will love and want to follow, you need to start by defining who your target audience is. Who do you want to appeal to? Who do you want to add as followers?
You can define your audience by factors like age, gender, location, and so on. For example, maybe your target audience is women in their 20s or men in the US who have kids. You can be as broad or specific as you want, but you want to find the sweet spot for your brand. Going too broad means you'll have a hard time appealing to such a wide range of people, and going too narrow means you'll limit your growth because there are only so many people who fit those criteria.
From there, go a step further. Browse Instagram and look for accounts that seem to fit into your target audience – women in their 20s or dads in the US, for example. These can be people who already follow you or people who don't. The more of these accounts you can find, the better – a few can help but, ideally, find up to 100 of them. Keep that list of accounts handy because we'll use it in the next step.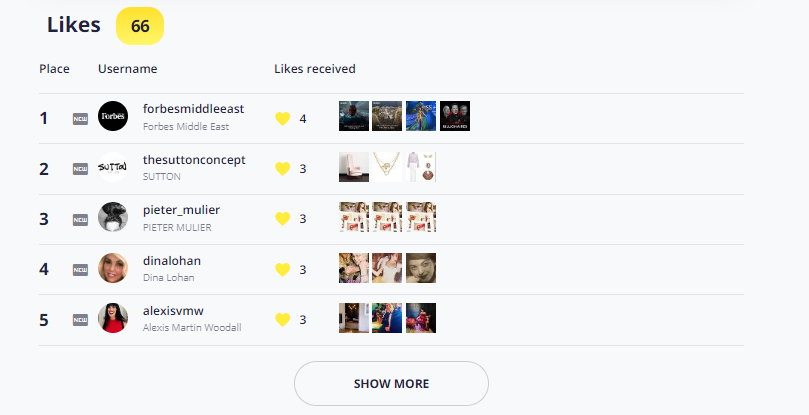 Step 2: Set Up Snoopreport
Now that you have a picture of who you're trying to appeal to, kick it into high gear by using a tool called Snoopreport to learn more about these people.
Snoopreport is not your standard Instagram growth service that uses mysterious tactics to rack up followers for you (spoiler alert: those "mysterious tactics" often involve giving you fake followers). Instead, Snoopreport is a tool that lets you track Instagram followers and other Instagram accounts.
In a nutshell, Snoopreport gives you a detailed report of the content that an Instagram user likes. It includes data like the posts they've liked, the accounts whose posts they have liked the most, the hashtags that are most common in their liked posts, and the topics they appear to be most interested in based on their Instagram activity. You'll also be able to see how active the person is on Instagram.
Snoopreport is cost-effective and, just as importantly, quick and easy to set up and use. Follow these steps to get your Snoopreport set up and start using it to grow your Instagram followers:

Sign up for a Snoopreport account. You can do this in a matter of seconds with only your email address.
Purchase the Snoopreport plan you want depending on how many people's activity you want to analyze. To grow your Instagram followers, we recommend either the small business plan, which lets you track ten accounts at a time, or the professional plan, which lets you track up to 100 accounts at a time.
Add the accounts you want to track: the accounts you have identified as fitting into your target audience. To do this, simply go to your Snoopreport dashboard and click "Add Account." Type in the account username (located at the very top of the person's Instagram profile) for the account you want to add and click "Check." If Snoopreport is able to access the profile, it will show the profile picture and you will be able to click "Add Account." Repeat this process for all the accounts you identified as fitting into your target audience.
Within a matter of minutes, you can have your Snoopreport account in action and gathering intel for you.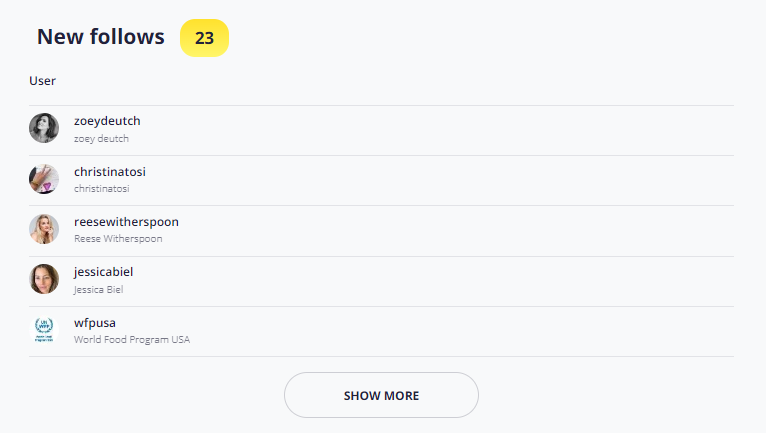 Step 3: Gather Insights About the Content Your Target Audience Likes
Once you have your Snoopreport set up and you've added all the accounts you want to track, you'll start receiving a weekly activity report on each tracked account. That report will be packed with data about that person's Instagram activity for the week: the posts they liked, the most common hashtags in their liked posts, topics of interest based on their liked posts, activity level, and so on.
This is where the real fun starts. Review these reports and look for patterns among your target audience members. What types of content do they seem to be liking most often? Do they seem to give more attention to videos, photos, or other content formats? What types of filters and aesthetic styles seem to appeal to them most? What hashtags frequently appear on their top hashtags lists?
There probably won't be stark and consistent answers, like posts that are exclusive to a particular category or mood, but you should be able to get a feel for some of the most common threads in the content that is popular among your target audience. Take notes of the key patterns you're noticing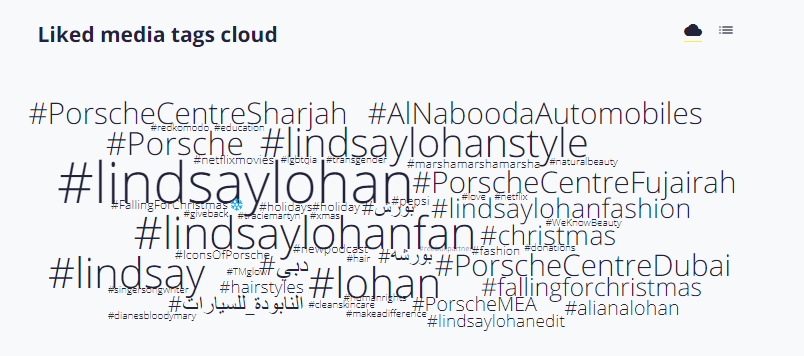 Step 4: Create Content Aligned with Your Audience
Thanks to your Snoopreport data, you now have a much better picture of the types of content your target audience enjoys most. It's time to put it to use, and this is where your follower growth will really kick in.
Start creating content that aligns with your findings from your Snoopreport data. For instance, maybe you've found that your target audience responds well to posts that have a snarky sense of humor, and you can start infusing that type of humor into your posts. Or maybe you've discovered that posts with a particular bright, airy look seem to catch their eye, or that they love empowering, inspirational posts.
Incorporate those types of content into your posts in a way that remains true to your brand voice. Then, enjoy watching your Instagram followers increase and know that you're building a following that will last.
Keep in mind that your audience's tastes, like anyone's tastes, will change with time. This is why it's so helpful that Snoopreport works on a subscription basis and continues to give you weekly reports on each tracked account as long as you choose. Continue to review these reports each week to look for shifting patterns so you can adjust your content for the week accordingly.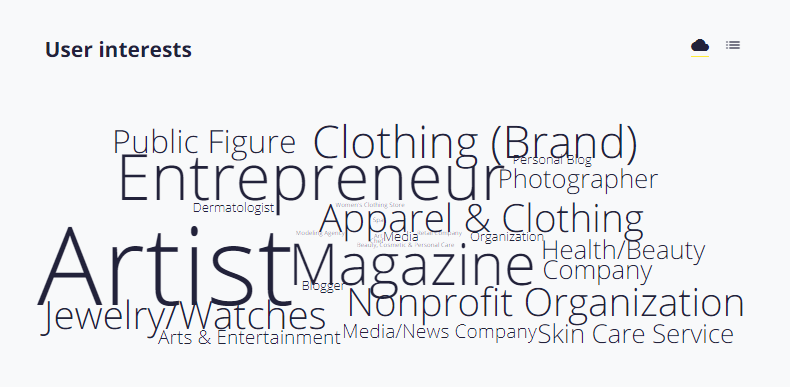 The Caveat: Creating a Strong Strategy to Get Instagram Followers
The four-step process above is a tried and true way to gain followers in the most organic, lasting way: by creating content that appeals to your target audience. That's what it comes down to, plain and simple.
It's important to note, though, that if you want to give yourself the best, strongest Instagram following possible, you can't rely on any one strategy for gaining followers. It's best to have a comprehensive growth strategy that incorporates several tactics.
For example, you can supplement the four-step process above with techniques like these:
Run Instagram ads targeted toward gaining followers.
Launch contests that award drawing entries to new followers, people who like and share your post, or people who tag other people in your post.
Run an incentive for reaching a certain follower number, like advertising that you'll have a giveaway or release a special behind-the-scenes video if you reach a certain number of followers by a certain date.
Engage with other content creators whose target audiences overlap with yours so you can get in front of more users, or, better yet, post collaborations with other content creators.
Cross-market yourself by telling your followers on Facebook, Snapchat, and other platforms about your Instagram page.
Post frequently and consistently, because the more posts you publish, the more opportunities there are for your posts to appear on users' news feeds or recommendations.
Publish several types of content, like reels, stories, posts, IGTV videos, and so on so you capture users who prefer each of these types of content.
Use an unfollower tracker tool to see your "unfollowers" on Instagram so you can see what types of users you're losing.
Each of these techniques can contribute to an overall healthy, growing Instagram following.
Starting Your Journey to Gain Followers on Instagram
Your path to thousands (or millions) of Instagram followers can begin today, and getting started is easier than you think. Use the four-step process above and get started with Snoopreport to begin optimizing your content for effective, reliable follower growth.