Instagram is a wide world of information and insight just waiting to be unlocked. There are limitations to what you can find on the app itself, though. From performance data to Instagram activity, there is information that can help you use Instagram more efficiently, but you won't find it on Instagram directly.
That's where an Instagram reporting tool can make a difference. Let's explore what Instagram reporting tools are, how they work, and the concrete, practical insights they can offer for both individuals and professionals.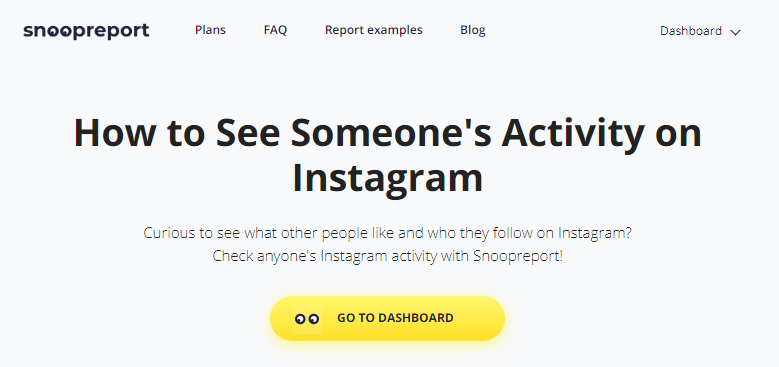 Table of Contents:
What Is an Instagram Reporting Tool?
An Instagram reporting tool is any tool that offers data and insights related to Instagram. It's a rather broad term, and these tools can take many forms. For example, some tools are designed to give you insights about other users' Instagram activity while other tools focus on analytics for your posts' performance.
Regardless, the common thread is that Instagram reporting tools give you data and insights that you can't find on Instagram directly.
Top Types of Instagram Reporting Tools
To understand Instagram reporting tools and to put one of these tools to use, it's important to understand the various types of Instagram reporting tools. As we noted, this is a fairly general term that can refer to several kinds of tools. Consider these primary types of Instagram reporting tools to determine which ones may serve your purposes.
Instagram Activity Tracker
An Instagram activity tracker is a tool that will follow a particular Instagram user's activity and give you a report of their activity. Each tool has different data and activity that it tracks, but the most trusted and reliable activity trackers focus on activity that is public but isn't compiled on Instagram.
Take Snoopreport for example. This Instagram activity tracker allows you to track any public Instagram account's activity. It shows you data like the posts that the person has liked, their topics of interest based on their liked posts, their top hashtags, and new accounts they follow. While none of this information is technically private, Instagram doesn't display it for you to use, but Snoopreport does.
This type of Instagram reporting tool is helpful because it gives you excellent insights into the Instagram user of your choosing. You get a view of what they are doing online, what interests them, and what content is engaging to them.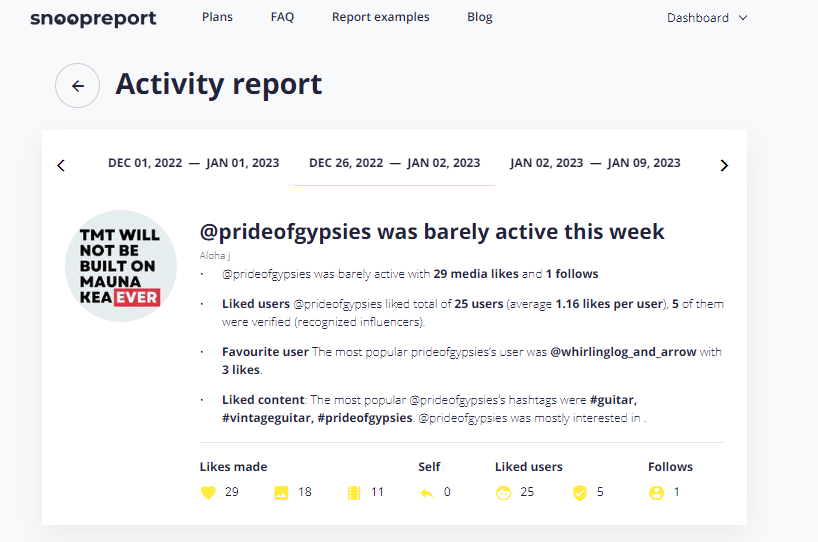 Instagram Performance Tool
While an Instagram activity tracker reports on data from other Instagram users, an Instagram performance tool reports data about your own Instagram account.
This type of Instagram reporting tool gives you analytics data about how your Instagram account is performing. For example, it may show you a breakdown of the types of users who are engaging with your posts and those who aren't, data to measure your performance over time, a comparison of your engagement for various posts, your top-performing posts, and so on.
The purpose of these Instagram performance tools is to give you data that lets you track and ultimately improve your Instagram performance. If you're trying to grow your Instagram following and visibility, this data can be instrumental. Note that Instagram does give you some analytics data about your account, but it is limited, and Instagram performance tools go beyond what Instagram provides.
Instagram Follower Reporter Tool
While an Instagram performance tool can give you a broad amount of Instagram data about your performance, an Instagram follower reporter tool specifically gives you insight into your Instagram followers. It analyzes and reports to you about your followers.
For example, an Instagram follower reporter tool could give you data about how your number of followers has shifted over time, how many of your followers appear to be real vs. bot accounts, how many of your followers are active vs. inactive accounts, how many people unfollowed you, and so on.
This data can help you to grow your Instagram influence. It tells you valuable information about the types of users who are following and unfollowing you and other insights so you can cater your content to bring in more followers.
What Insights Can You Learn from an Instagram Reporting Tool Like Snoopreport?
While each type of Instagram reporting tool has different benefits and different types of insights it can offer, let's focus on one particular type of reporting tool: an Instagram activity tracker like Snoopreport.
As we noted, Snoopreport's Instagram activity tracker tells you information such as:
Posts that the person has liked
Who published the posts that the person has liked
New accounts the person has followed
Top hashtags from the person's liked posts
Top topics from the person's liked posts
What can you do with that information? There are several helpful takeaways depending on your goals and the way you want to use Snoopreport.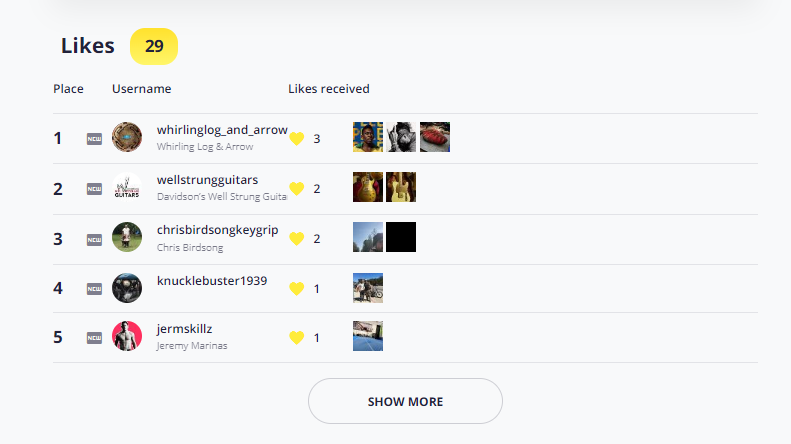 Learn Individuals' Instagram Activity
For individuals who use Snoopreport, the goal is typically to keep an eye on people in their lives as far as their Instagram activity is concerned. You can gain valuable insights into the content that someone is engaging with so you can find out if you can trust the person or if they are involved with content they shouldn't be.
For example, you can track your significant other's Instagram activity to be sure that they aren't using Instagram to interact with people in an inappropriate way or a way that compromises their fidelity. If your kids are on Instagram, you can use Snoopreport to make sure they aren't engaging with content that isn't age-appropriate or with people who they shouldn't be contacting.
Discover What Content Your Audience Wants
For professionals like influencers and marketers, Snoopreport can be instrumental in helping you grow your Instagram following. You can track Instagram users who seem to align with your target audience. Snoopreport will show you exactly what content they're engaging with.
By seeing the posts that your audience members like, you can look for patterns that you can incorporate into your own content. For instance, you might discover that a certain type of humor is popular among your target audience, or that there are certain hashtags and topics that appeal to them, or that there are specific visual styles that seem to catch their eyes.
With those insights, you can mold your own content to fit the content your audience seems to like. Think of it as the inside scoop or a guide on how to create content that will grow your following.
Find Out What Competitors are Doing Online
Just as influencers, marketers, and other professionals use Snoopreport to get insight into what their audience wants, you can also use it to keep an eye on your competitors.
Growing your influence on Instagram isn't just about putting out great content. Interacting with other Instagram accounts will contribute to your growth too. With Snoopreport, you can track your competitors' Instagram activity to see who they're interacting with and what types of posts they are liking.
Using those insights, you can get a peek into your competitors' engagement strategies so you can pick up and use parts of their strategy too. You can also look for gaps among your competitors' interactions so you can tap into audiences they may not have reached.
How to Use Snoopreport to Gather Professional Insights
If you're a professional who wants to use Snoopreport as your Instagram reporting tool to get powerful insights for growing your following, it's simpler than you might think. Follow these steps:
Identify whose Instagram activity you want to track. If your focus is competitor research, just make a list of your competitors' Instagram accounts. If your focus is on market research, look for Instagram accounts that seem to fit into your target audience. Keep in mind that Snoopreport can track any public Instagram account, so any Instagram account that isn't private is fair game.
Sign up for a Snoopreport account. All you need is an email address, and signing up takes just seconds.
Purchase your Snoopreport subscription. There are several plans available, depending on the number of Instagram accounts you want to track. Plans start at under $5 per month, and there are plans available to track up to 100 Instagram accounts.
On your Snoopreport dashboard, click "Add Account" and type in the username for the first Instagram account you want to track. Follow the prompts to add the account, and repeat this for each account you want to track.
Let the results start rolling in! Each week, you'll get a report of the Instagram activity for each tracked account that week. You can use those reports to look for patterns in the posts that your audience members or competitors have liked, and then use those insights to optimize your Instagram growth strategy.
How to Use Snoopreport to Gather Personal Insights
Using Snoopreport for personal insights is even simpler than it is for professional insights. There's no need to figure out which accounts to track because you already know what they are.
Just follow steps 2-4 above. When your weekly reports start coming in, you'll have an inside look at what your loved one is doing on Instagram and whether they're following the boundaries you have established.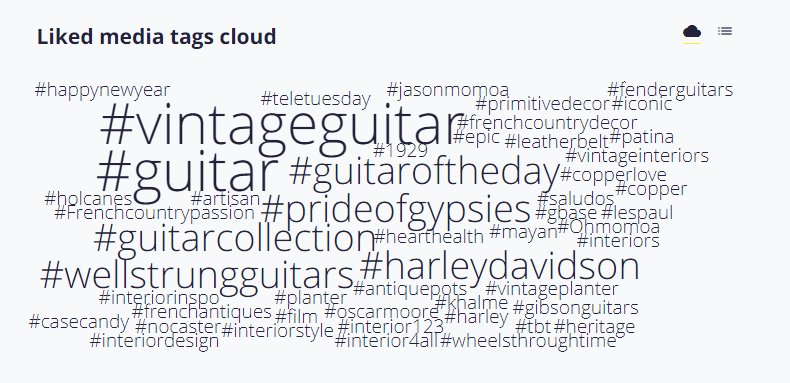 Using Instagram Reporting Tools for Personal or Professional Use
Whether you're an individual who wants to keep an eye on specific people's Instagram activity or a professional who wants to grow your Instagram following, the right Instagram reporting tool can make a powerful difference. With the guide above, you can single out the type of tool you need and start putting those insights to use.