There are many reasons why you may want to follow someone closely on Instagram. It can be about trust, safety, or just for fun. No matter the reason, you might have questions about what information you can get, how to get it, and whether it is legal or ethical. This quick guide will explain everything you need to know about tracking Instagram activity, especially when it comes to your significant other. If you've been wondering how to track your husband or boyfriend's Instagram likes or follows, then this article is for you.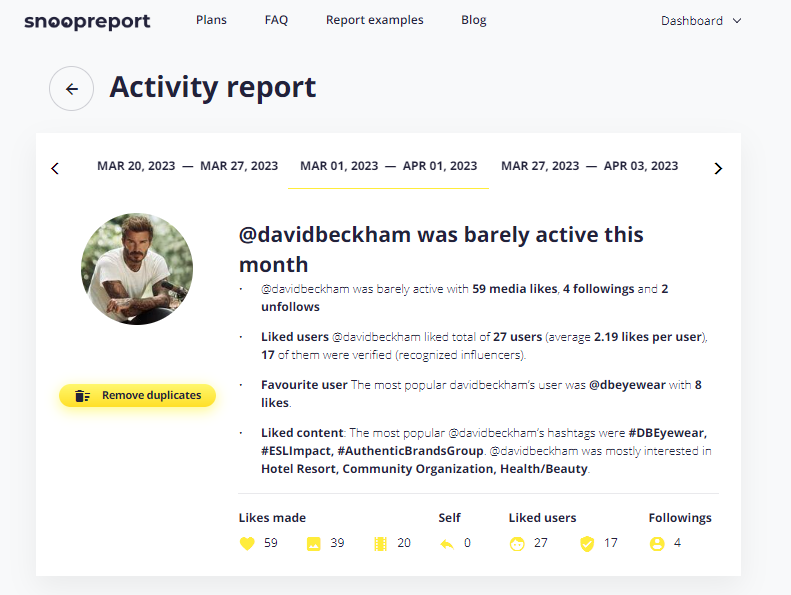 Table Of Contents:
Is This True Love? Take The Instagram Fidelity Test
While physical cheating, like sleeping around or kissing another person, are the first things that come to mind, emotional cheating is just as detrimental to any relationship. The digital age has complicated things even further. A marital law firm, Slater and Gordon, has stated that social media cheating was used as a cause of divorce in one-third of their recent cases.
Here are some social media activities that could be considered cheating and are red flags, no matter how you look at them.
Creating fake profiles to hide your online activity. If someone can't be honest and open about what they do online, that's a huge red flag. Sometimes you can find someone's "secret profile" because there is some overlap between who they follow and by photos they use.
Posting overly flirty photos if those photos have an obvious agenda of causing temptation. If you're feeling cute today, you might post a flirty photo, but someone that constantly posts thirst traps is looking for attention and possibly a new hookup.
Following people on Instagram that they want to hook up with. Does your lover have a "type" they keep following? This could be a red flat. If they follow every cutie they meet in real life, this could also be a problem.
Flirting in comments and direct messages. This could be a sign that they are open to finding and starting new relationships.
Spending a lot of time confiding in another person intimately or emotionally. If you find that they comment a ton on a specific profile, they could be getting too close to this person.
Excessively talking to an ex. Keeping tabs on their activity with an ex online is always a good idea. While there could be reasonable excuses for their contact, excessive communication could be a bad sign.
Using sexy or suggestive emojis in messages and comments. Emoji use is a communication tool and can say a lot without even using words. Keep up to date on the secret meaning behind emojis, and pay attention to which ones your partner uses.
Sharing secrets. When two people who are not in a relationship share secrets, it can be a slippery slope to emotion and, ultimately, physical cheating. Your partner shouldn't have secrets from you unless isn't something temporary like details of a surprise party.
Sending private photos. There is really no reason someone in a committed relationship should be sending photos privately to another person. This is always a red flag.
Following a ton of sexy strangers on Instagram. This could be a sign that they are primarily using social media to attract new partners. Even if they keep it contained to online flirting, this is still emotional cheating and can be very hurtful.
If you are unsure or just need extra reassurance in a new relationship, then checking up on their Instagram activity can provide you peace of mind without having to start a fight. There is no reason they need to know that you were suspicious or checking up on them.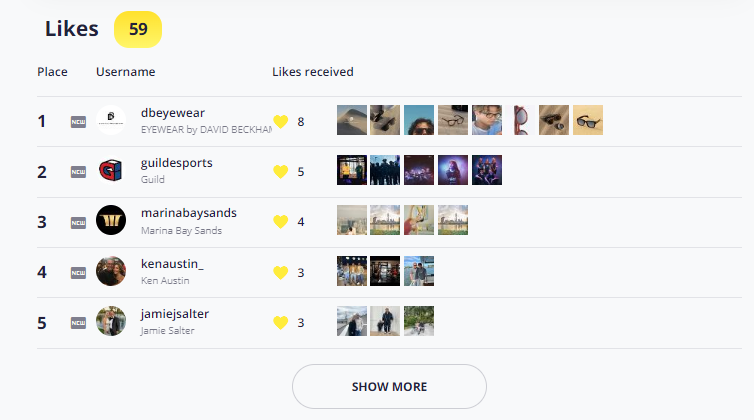 Is It Possible To Track My Boyfriend's Instagram Activity?
Before 2019, everyone's Instagram activity was public and easy to access. You may not remember this, but Instagram and Facebook both used to have an "activity feed" that showed you exactly who a person followed and what content they liked or commented on. However, the activity feed was discontinued, so seeing this data got a little more complicated.
You can still see who a person is following and who follows them, but the list is not organized in a way that makes it easy to find the users you want to find. There are a few tips that could help you. For example, the followers are usually in the order of how much they interact with each other, which could give you a heads up, but it's not very reliable because you don't know the exact criteria being used.
Is This Stalking? Why Instagram Tracking Is 100% Legal
As long as you use a reputable tracker, such as Snoopreport, then tracking is totally legal and ethical. The data being collected is publicly available; the tracker simply automatically collects it for you and presents it in a much easier way to read and understand. You also have to take into consideration your intent. If you intend to use the information to harm someone, that wouldn't be very ethical. If you are only planning to use the information you gather to improve your relationships, keep someone safe online, or confirm your suspicions about a cheating partner, then you're in the clear.
The Tools You Want To Avoid For Instagram Tracking
Instagram does not play around when it comes to third-party apps and tools. If you share your Instagram password with another tool, Instagram can absolutely tell, and they will ban your account. Never use a tool that makes you give them your password or asks if that tool can control your Instagram account in any way. This includes apps and web-based tools. These tools can also contain viruses or cause other issues with your account.
You might also want to avoid "free" apps claiming they will track Instagram data. Why is this? If you aren't paying for a product, then chances are that your data is the product. The makers of these tools are making money somehow, probably by selling your data or passwords to other companies.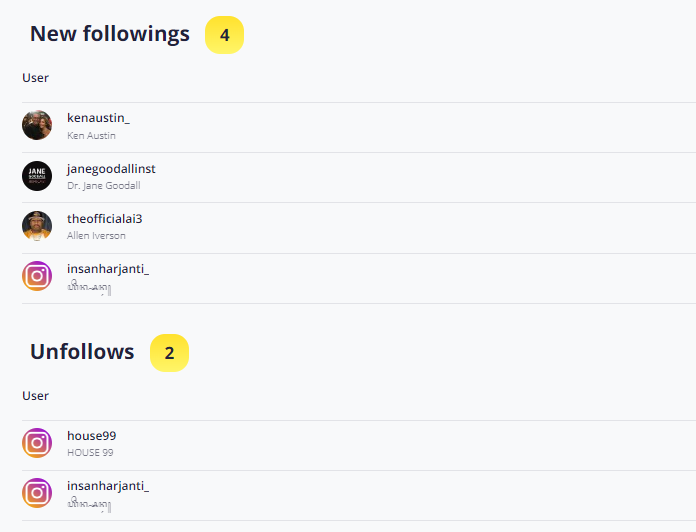 Snoopreport Is The Easiest And Safest Way To Track Instagram Activity
If you've decided that a bit of snooping is in order to save your relationship or check up on your partner, then Snoopreport is the perfect tool for you. This legal and easy-to-use report doesn't require you to grant access to your Instagram account; the results are 100% anonymous. The process is unobtrusive, and nobody will know that you're tracking them.
Snoopreport has a reasonable price plan which you can scale based on how many accounts you need to track at a time. For legal reasons, you are only able to track public accounts, and all you need to get started is the user name of the account you wish to track.
You'll be able to look at weekly and monthly activity reports with helpful information that gives you insight into your boyfriend's behavior on social media. At a glance, you can see what content they have liked, who they have followed, who follows them, and who they interact with the most.
In addition to cheating activity and red flags, you can get other useful information from these reports as well. For example, you'll better understand their interests and hobbies based on what content they interact with. You'll even see a hashtag cloud that lets you know what they are into these days.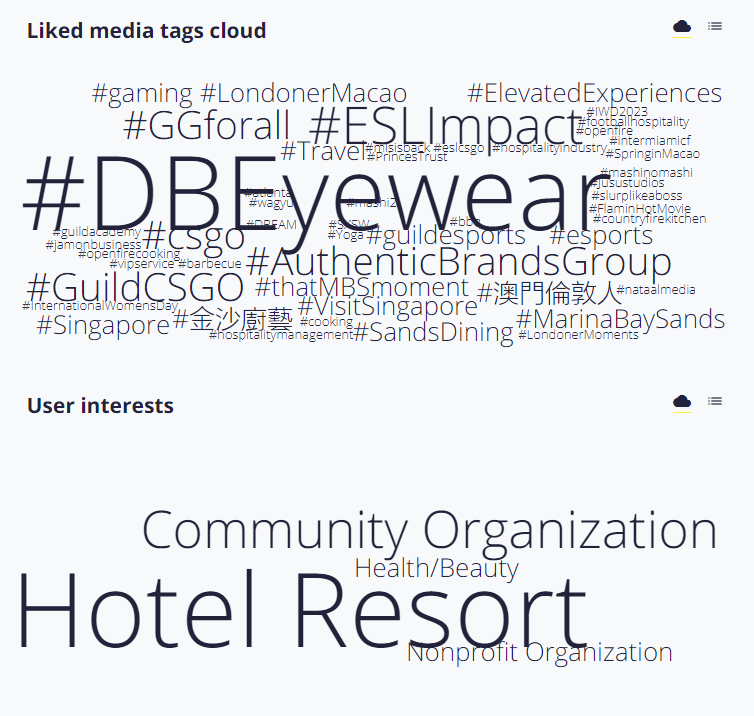 What Are Some Healthy Relationship Tips For Social Media Use
Make sure to communicate with your partner. We've given you some stealthy tips for checking up on their Instagram activity, but at some point, you'll want to discuss how their social media usage makes you feel.
Couples should try to limit their social media use to some extent. Obsessive social media use can be terrible for any relationship. Talk about boundaries, such as not using social media in bed or while on dates.
Finally, never use social media to compare your relationship to others. Social media is a curated existence, meaning people only post their "perfect moments." You never really know what's going on behind the photos and videos posted on Instagram.
It's possible to have a happy and healthy relationship, and still need a little reassurance now and then. Use Snoopreport to keep jealousy at bay so you can focus on what really matters.