Instagram is a highly popular and ever-evolving platform for sharing photos and videos. In fact, according to a recent Hootsuite report, Instagram is the #1 most downloaded app in the world. Over 2 billion active Instagram users spend at least 30 minutes per day on the app. That's a lot of data, views, and activity! Not too long ago, Instagram rolled out a new feature that allows you quick access to monitor your own Instagram activity. It's called "Your Activity." In this quick guide, you'll see what information is actually provided by Instagram that can help you keep track of your activity on the platform.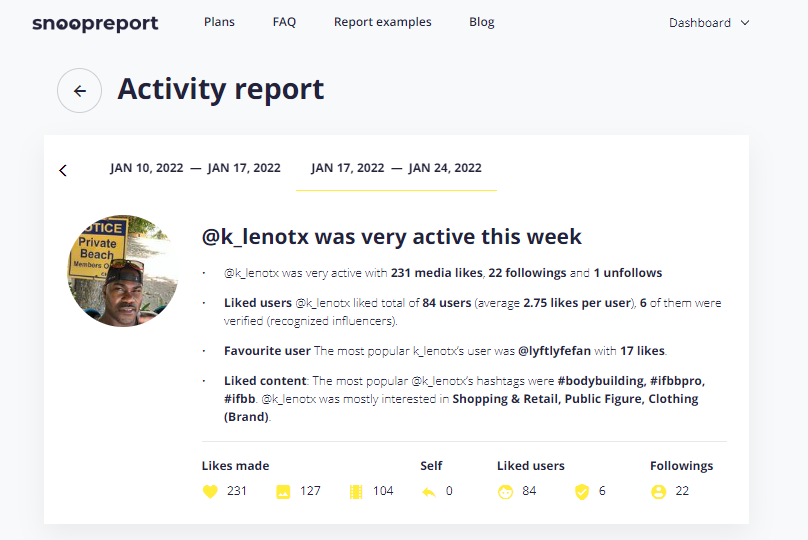 Table Of Contents:
How To Access The "Your Activity" Center
Accessing the feature where you can easily see your Instagram activity is easy. First, log in to your Instagram account. While you are on your home feed, click on the menu bar, which looks like three simple lines at the top right of your page. Next, you will click on the third option down that says "Your activity." Congratulations, you've found the activity center! You'll find that it's well-organized and very accessible.
Besides simply viewing your activity, you can also do bulk actions to manage your account. This is where this feature really shines. For example, you can unlike posts, remove comments you've made, and perform a few other actions in bulk using the activity history section.
Learning More About Your Instagram Interactions
The first section of your history tab is called "interactions," and this is where you can view and edit some of the most common actions on Instagram. Here is a breakdown of everything included in this section.
Likes – You can see all the posts you have liked, and you can use the "select" button to choose several posts at once to unlike.
Comments – Here you can see all the comments you've made. You can also sort these comments and filter them by date, who you're commenting to, and more. You can also delete comments one at a time or in bulk.
Tags – As you can imagine, this is where you can see all the posts and reels you have been tagged in. You can also remove the tags if you wish.
Sticker Responses – You can view and remove all the answers you've ever given to stickers in Instagram story posts or Reels.
Reviews – If you've ever left a review on an Instagram shop, you will find it here, and you can remove it if you'd like to.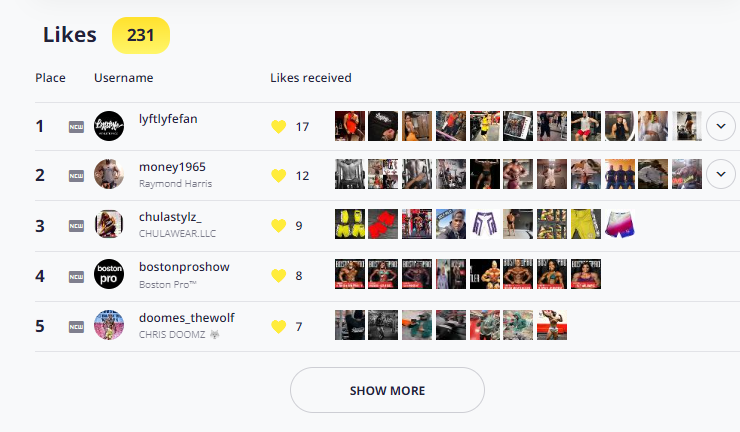 How To Access Removed And Archived Content
If you have deleted any of your content, you can see it under the "recently deleted" section of the activity history center. This content will be permanently deleted in time. Until it is permanently deleted, you can click on the post to restore it.
You can also view your archived content in this section as well. You can view archived stories, posts, and live streams. This is a good way to see what content you've shared in the past while you plan new content for the future.
Keeping Tabs On Content You Have Shared On Instagram
The next section of the history center will show you all the posts, reels, and highlights you have posted, with options to sort through them. Now, you may be thinking, why would I need this information when it's already on my home feed? The difference is that from this section, you can bulk-select posts and delete them. This could come in handy if you regret certain posts or you are trying to delete posts that don't match your current branding or goals.
How To Reduce Unwanted Suggested Accounts And Ads
When you scroll through your feed, you will see two types of posts from accounts you do not follow. The first is ads or sponsored posts, and the second is suggested posts. Instead of simply scrolling past the ones that don't interest you, you can actually hide ads or teach Instagram what suggested posts you do and do not wish to see.
Instagram really does want to get better and serve you content that you are actually interested in, so taking this extra time can help you have a more enjoyable Instagram experience.
For ads, you can click on the three dots near the top right of the image and either hide or report the ad. You can also see why Instagram thought you might be interested in the ad in the first place.
For suggested posts, click on the X at the top right of the screen. You'll get a menu with several options. You can ask Instagram to stop suggesting posts from that user, to stop suggesting posts with certain words, snooze that user for a while, or tell Instagram that the post makes you uncomfortable.
All of this can be viewed and managed in your activity history center.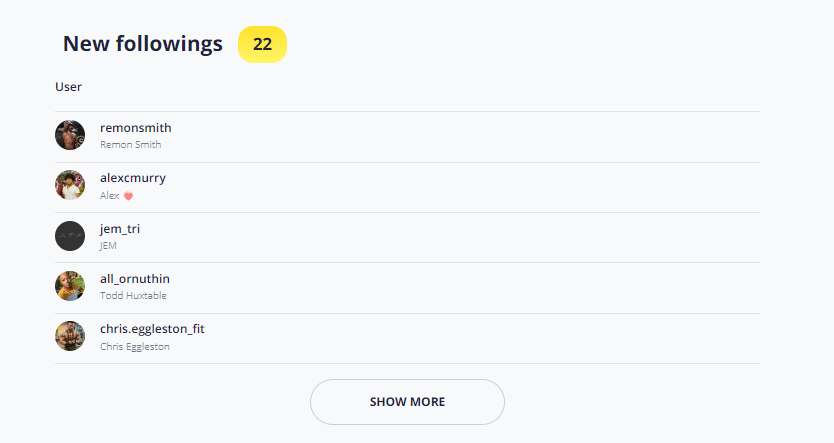 Find Out How Much Time You Spend On Instagram And What You Do With That Time
The next section of your activity history is a recent feature that Instagram hopes will help improve the mental health of its users. Too much time spent on social media can be unhealthy for us, and Instagram wants to give you more control over this aspect of your life.
Here you can see the average amount of time you spend on Instagram daily and see a chart that shows your usage over the last week. You can also set reminders through the app to make yourself take breaks, set a daily time limit for yourself, and control which notifications you get from the app. These are also useful things you can set on your teenager's Instagram accounts in an effort to teach them about safe social media usage.
You can also view your account settings history here. This helps you remember actions you've taken in the past and look out for any attempt to hack your account. You can see changes to your name, links, bio, and other things right here.
Have you ever wanted to check out your search history on Instagram? Maybe you want to jog your memory about your recent inquiries. Click on "recent searches" in this section to do just that. Finally, you can see all the links you've clicked on recently.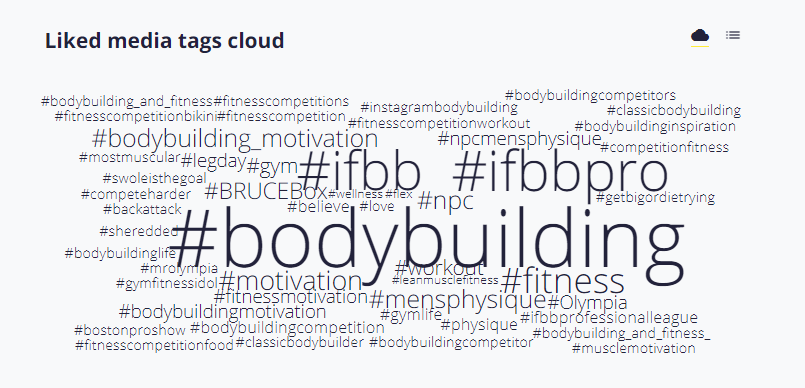 Check Out Your Followers And Who Follows You On Instagram
Followers and following history are not something that is kept in the activity history center, but it's still easy to find and use. When you log on to Instagram and go to your main profile page, you'll see a number above the word "followers" and a number above the word "following" at the top of the screen.
"Followers" is a list of everyone who is actively following you right now. If you touch that number, a full list will appear. By default, that list is in a proprietary algorithmic order Instagram has set up that depends loosely on engagement with that account.
"Following" is a list of people you have chosen to follow on Instagram. Touch the number, and the full list will appear. The list will default to the order Instagram has chosen for you, but you can also choose to sort the list by newest or oldest followers. Since you can only follow a total of 7,500 accounts on Instagram, you might want to go through this list from time to time and unfollow inactive accounts. It can be a time-consuming process, but you can do a little bit each day or week. There is also a tab for "least interacted with" account that you can choose to unfollow if you wish. Unfollowing accounts you are no longer interested in can help Instagram learn more about what you do and do not want to see on the platform.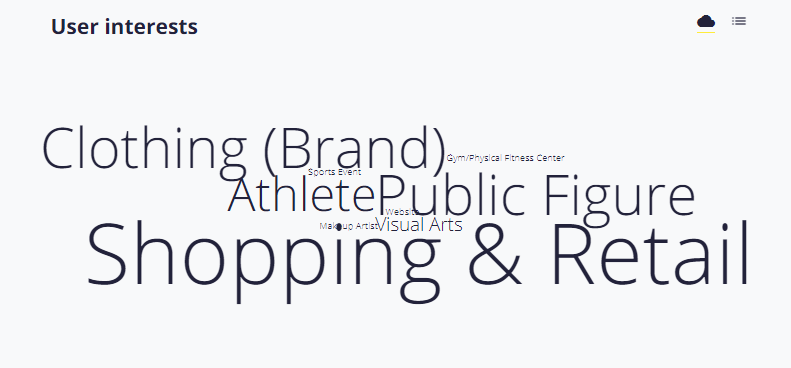 How Can You View The Instagram Activity Of An Account You Do Not Own
There is currently no way to view the activity of other users on the native Instagram app. Luckily, there is a fast and inexpensive way to track any public account you want using Snoopreport.
Choose any public account you want to follow, and Snoopreport will track their activity and provide you with easy-to-read weekly reports. This is useful to track your children's online activity, keep tabs on a potentially unfaithful partner, learn more about your favorite celebrities, or useful for businesses to spy on competitors or learn more about their audience members. Since you are tracking only public accounts, this type of activity report is completely legal and safe to use.