Instagram monitoring platform
Snoopreport is a new unique service for monitoring user activity on Instagram. It tracks all the user's likes, comments and follows.
The use of Snoopreport is helpful foremost for the brands and blogs, marketers and analysts. They can get the information about their competitors, their growth and customers engagement strategies; their customers needs, preferences and habits; the influencers' marketing strategies; new trends interesting for the target audience.
How it works
Snoopreport uses Instagram public API, Instagram special API requests, Instagram publicly accessible data (through WEB) to predict one's user behaviour and then checks if the action was really made. The service performs nearly million requests and parses about million pages in order to collect data for the single report.
Dashboard
To get access to an user-friendly dashboard, you should sign up first: [sign up link].
Here you can add as many accounts as you need and benefit from combined reports, containing all user's actions in one. Here you can buy more time, delete user and leave no trace, choose the week or month to see the monitoring report.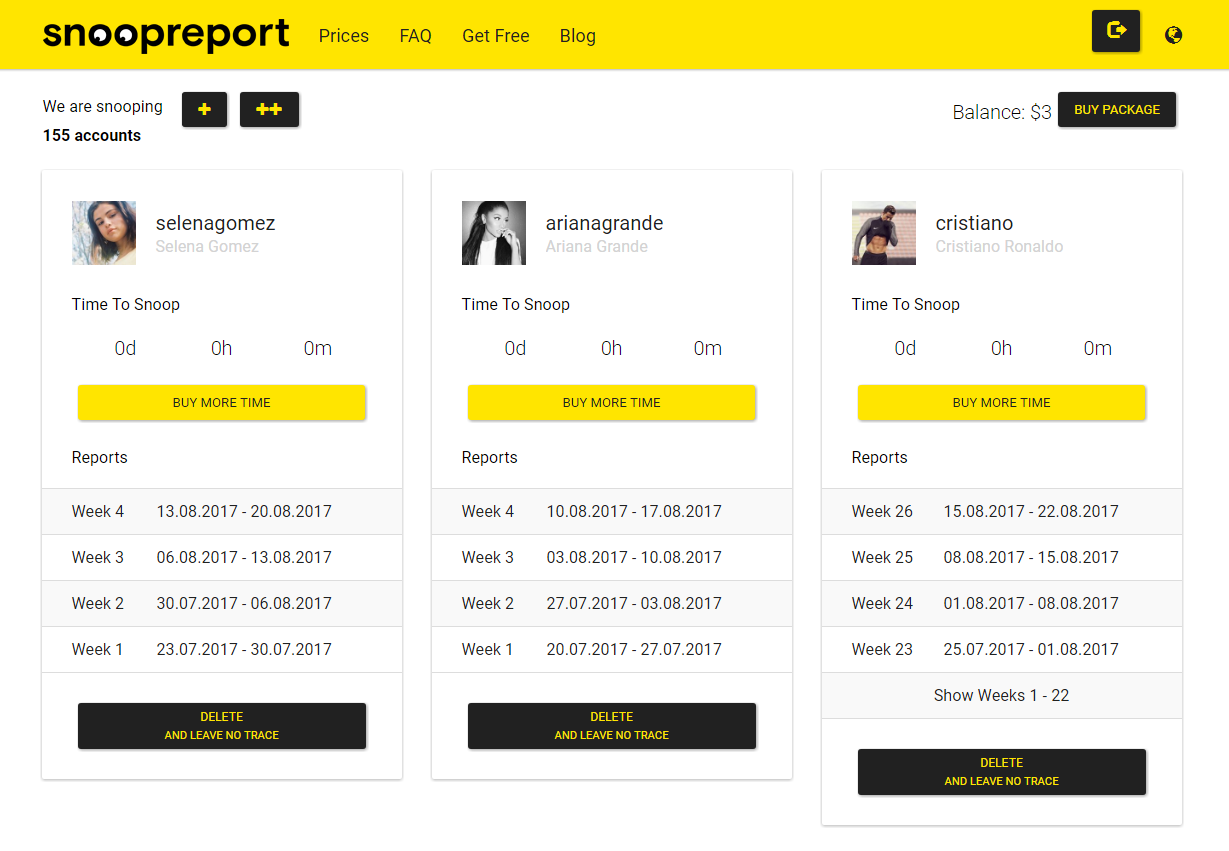 Reports
All activity reports provided in the dashboard and also available in PDF for download and CSV for possible in-depth analysis.
You will see likes, comments and follows performed by selected user.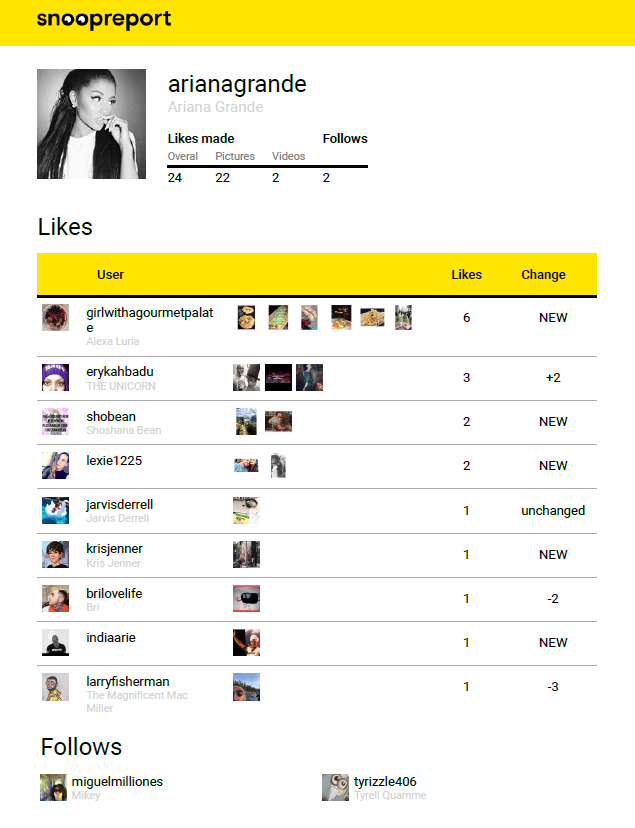 The reports contain data from public accounts only. As we are unable to spy on private Instagram accounts as well as to check likes delivered to them, in the report you'll get 50%-95% actions performed judging by recent tests, rate may vary.
For the professional in-depth analytics you can download a CSV report with all user's actions, a timestamp and media URLS
Snoopreport use cases
Media URLS from our CSV reports can be used for possible image recognition, comments can be recognized by natural language processor and so on.

Applying in-depth analytics to Snoopreport reports you can make:
User insights research

Influencers research

Competitors Instagram strategy research

Actively involved users research

Customer trends research

Emotions visual discovery

Possible brand switchers research




… and many many more
You can read more about Snoopreport platform here and also learn about its professional use in our article.

If you're a marketer or analyst and you are interested in using Snoopreport service for free, check how you can do that.