Snoopreport is the Instagram monitoring platform that tracks user actions on Instagram as likes, comments and follows. Read more about Snoopreport.
The service has an easy-to-use dashboard where you can add as many Instagram accounts as you want. The user activity data is provided in weekly and monthly PDF reports that you can download from your dashboard.
PDF report and its parts
Pdf report contains likes, follows and comments made by the user you snoop on during a week or a month you've chosen.
Here what it looks like: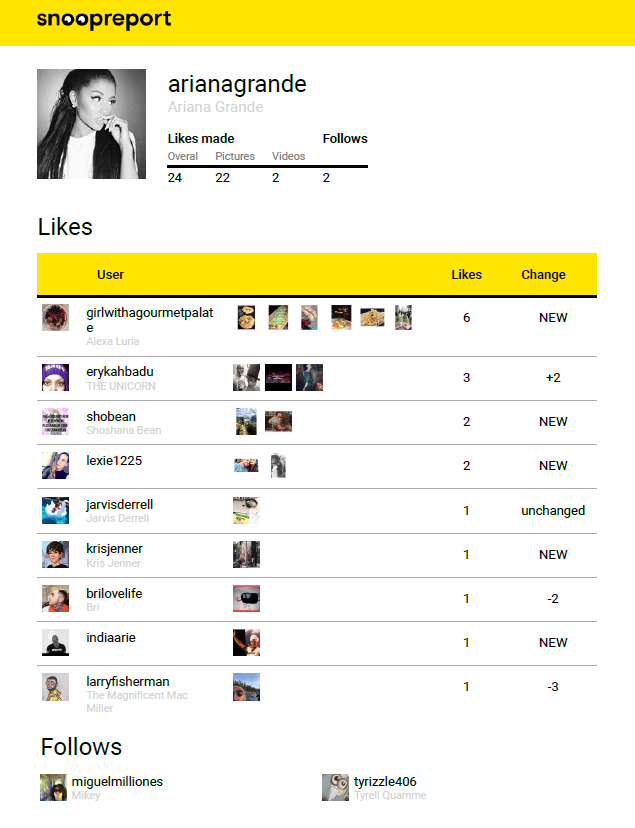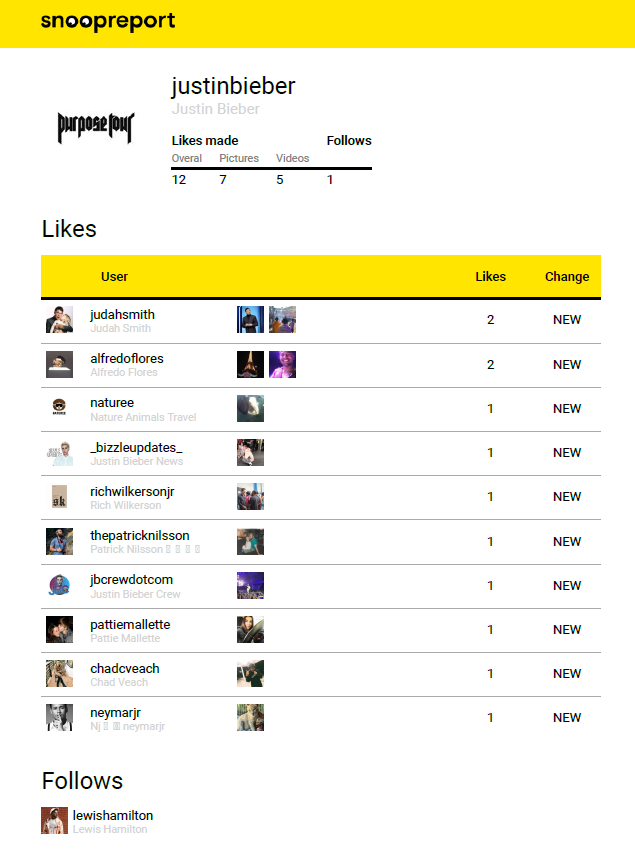 To the right of the monitoring users profile photos you can see the number of likes they made on photos and videos, the number of users they followed, their comments to posts.
PDF reports displays likes the user made, namely: a list of users and their posts that the tracked user liked, a number of liked photos, the user number of interactions score changes relatively to the previous week rating. Click on post preview to open it in full on Instagram.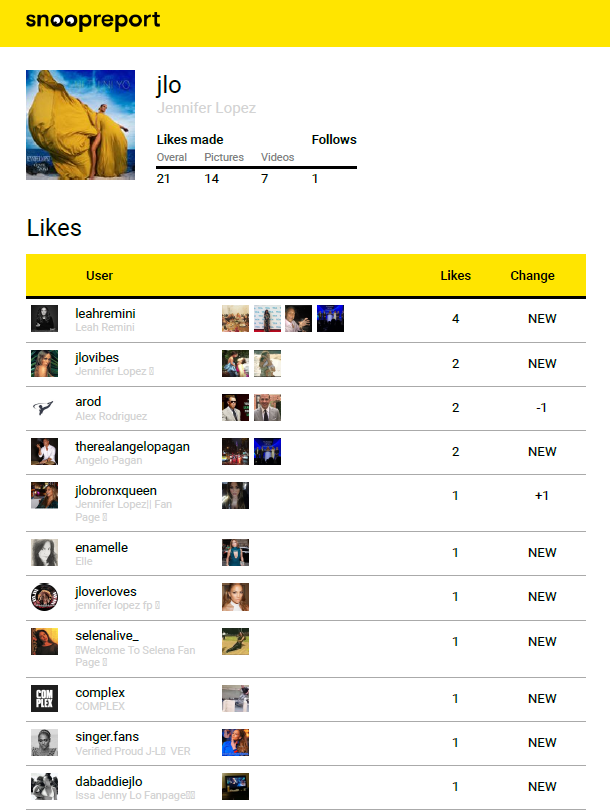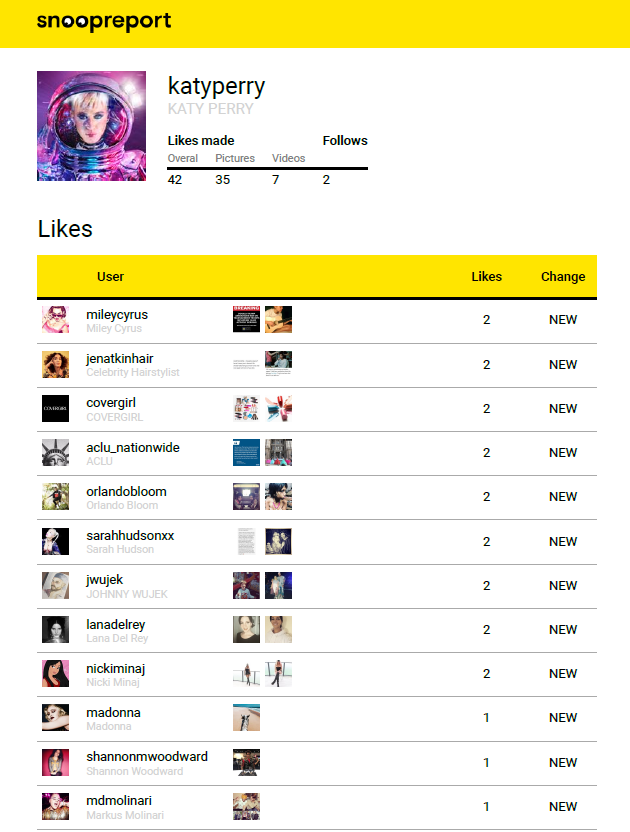 In PDF reports you can see photo snippets and usernames of the accounts the monitored user followed on Instagram.


Snoopreport shows you also the comments of the user you monitoring. You can buy them for extra $4.90/month and they will appear in your reports as well. You can learn more about Snoopreport prices.
Sing up and start your own Instagram monitoring now! Read why monitoring other users on Instagram so see how it can be useful for you.