Do you want to track Instagram friends activity or to see likes on Instagram of the users you don't follow?
Here comes Snoopreport!
At the moment Snoopreport tool is the only Instagram activity tracker that provides user actions on Instagram: the posts they like, the accounts they follow.
You can also learn other useful data: hashtags of the liked posts, user interests.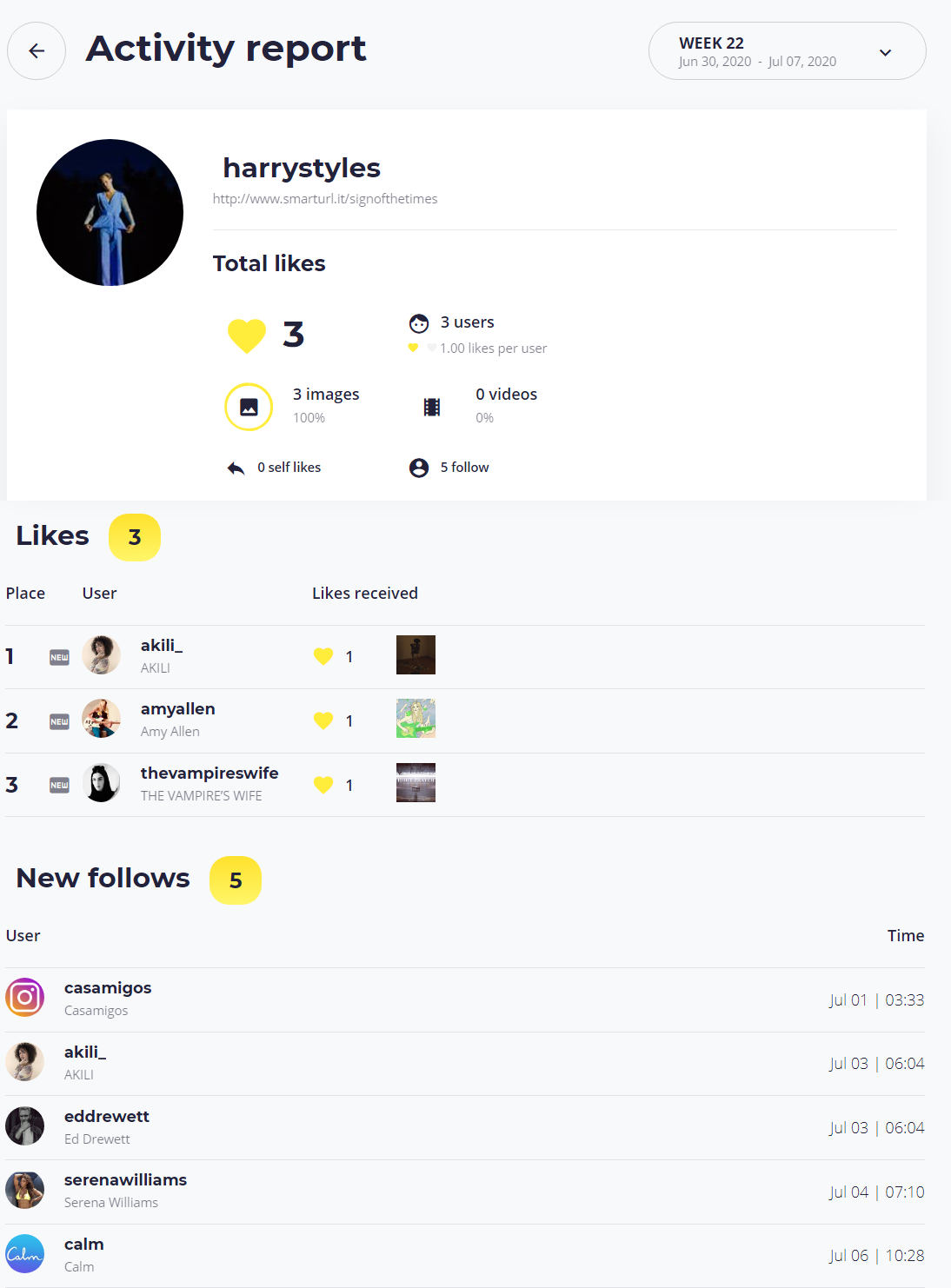 All this data is available in the weekly and monthly handy reports that appear in your dashboard.
If you are interested in more in-depth analytics – you can download the CSV reports with more metrics such as posts links, captions, geotags, likebacks and more..

And now we are adding one of the most important update…
Daily reports!
If you don't want to wait for about a week to see a specific person's activity on Instagram – this option is for you.
You can buy a new plan with daily reports or upgrade your current one on the Plans page: choose Personal, Small business or Professional plan.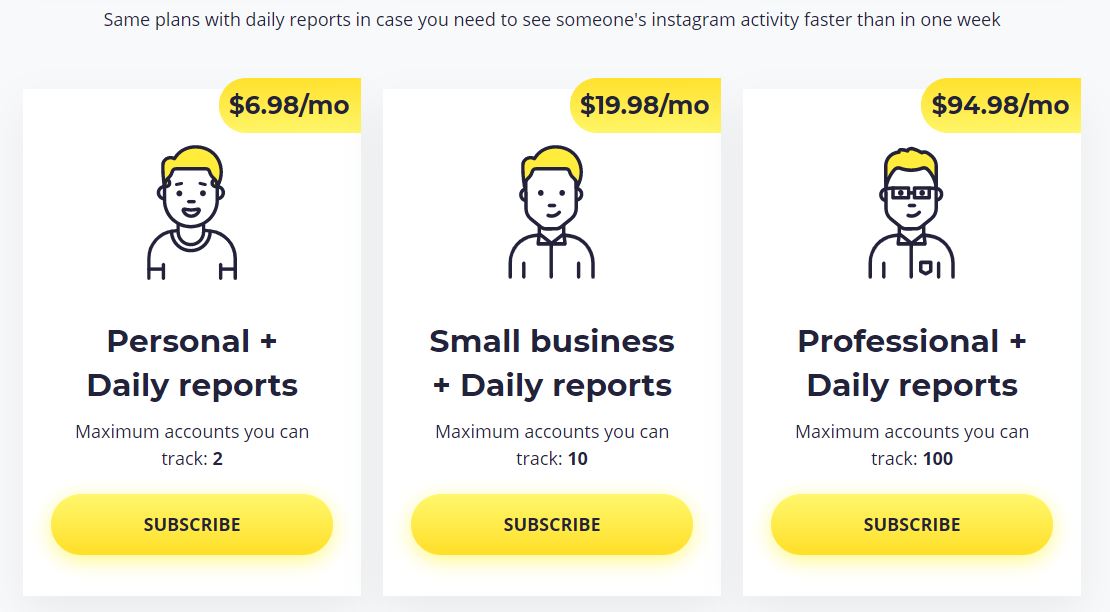 After you buy a subscription plan with daily reports you will be getting daily reports to your email in csv format. It will contain the types of the actions made by the monitored users, the usernames and full names of the accounts that received a like or a follow and the URLs of the post liked or the user followed.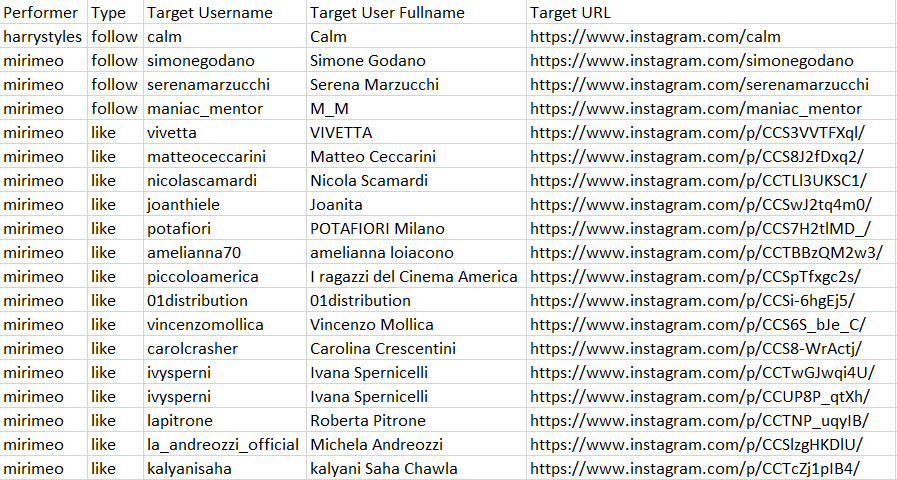 The daily reports are the great replacement of the Following feed for the users who want to see the likes on Instagram immediately. You can always add or remove this option from your account.
Interested? Don't forget to sign up!