Snoopreport service is the only service that lets you track someone's activity on Instagram.
The Instagram app doesn't have a Following Tab anymore where you could check the actions of users you follow: posts and comments they liked, the new users they followed, comments they left.
With Snoopreport you can still check activity on Instagram – likes and follows made by any users even if you don't follow them.
Weekly reports
Previously Snoopreport tracked Instagram accounts only in real time – it means the tracking started only after you bought a subscription plan and then added an account in your dashboard. The actions made before the purchase were unavailable.
In a week you got handy reports containing likes, follows made by the monitored user, liked media tags and User interests.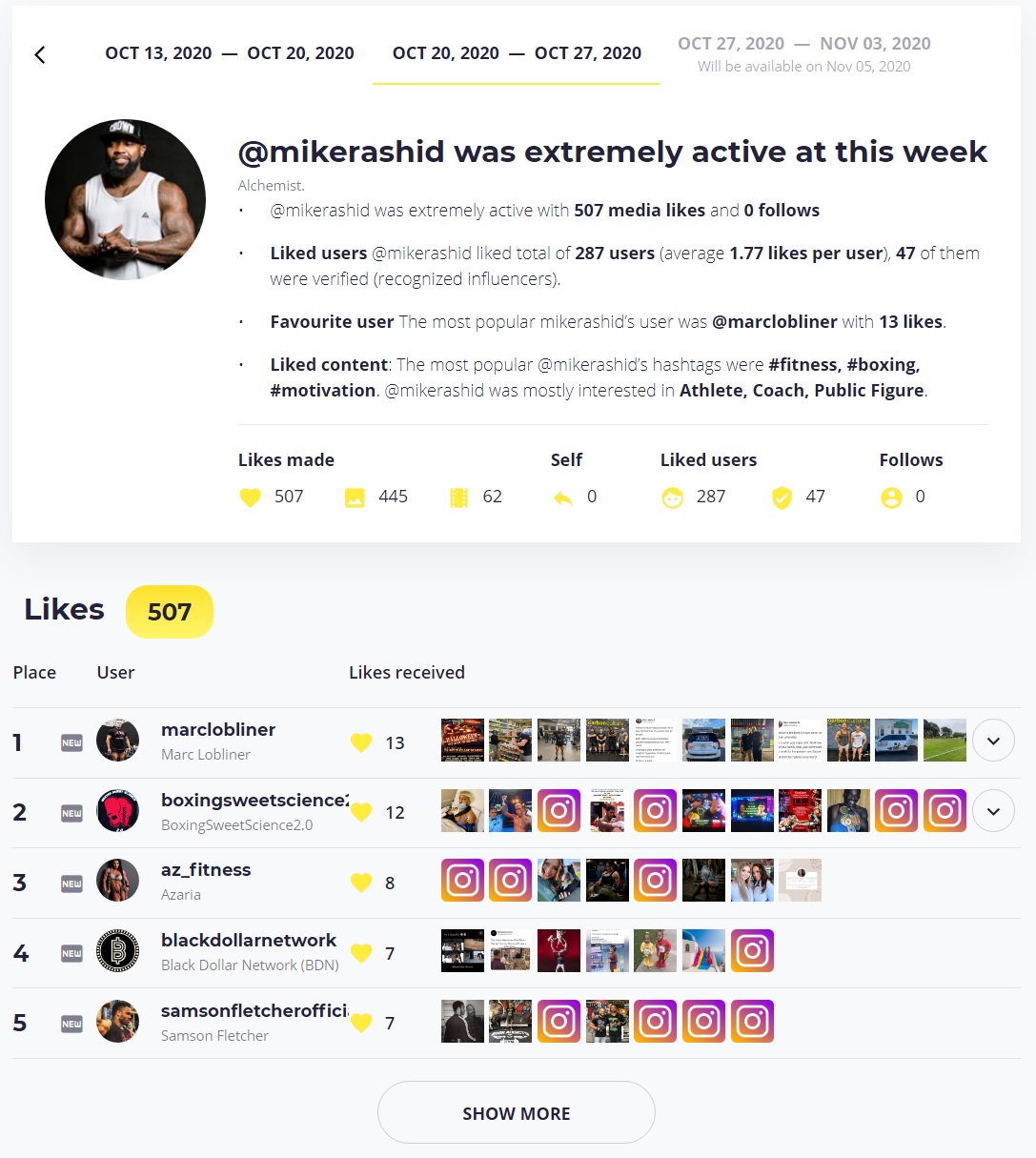 But now we added the new feature that many users asked for –
Reports from the past!
If you are interested not only in the current activity of a certain user on Instagram but also in his past activity – now you can get it!
When buying a subscription plan and adding an account to your dashboard you can see the button "Buy reports from the past".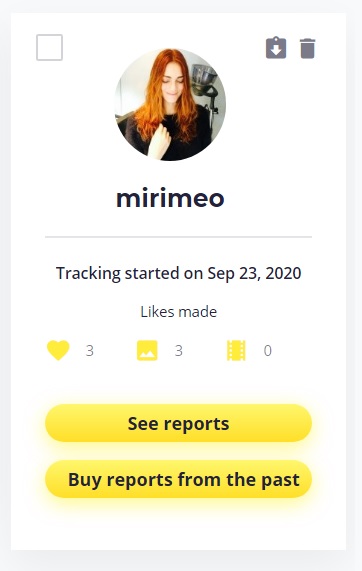 Just click this button and choose a number of weeks you want to look back at. You can see Instagram like history from up to 12 weeks in the past.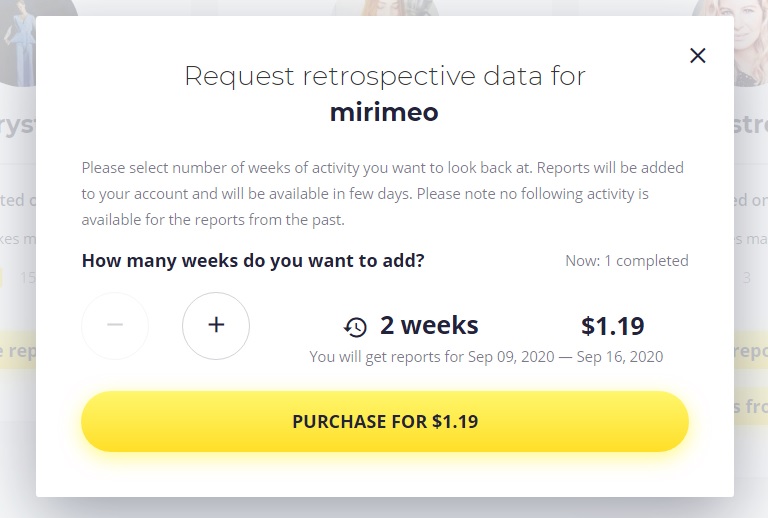 In a few days the reports from the past will be available in your dashboard as well as one complimentary week with past activity!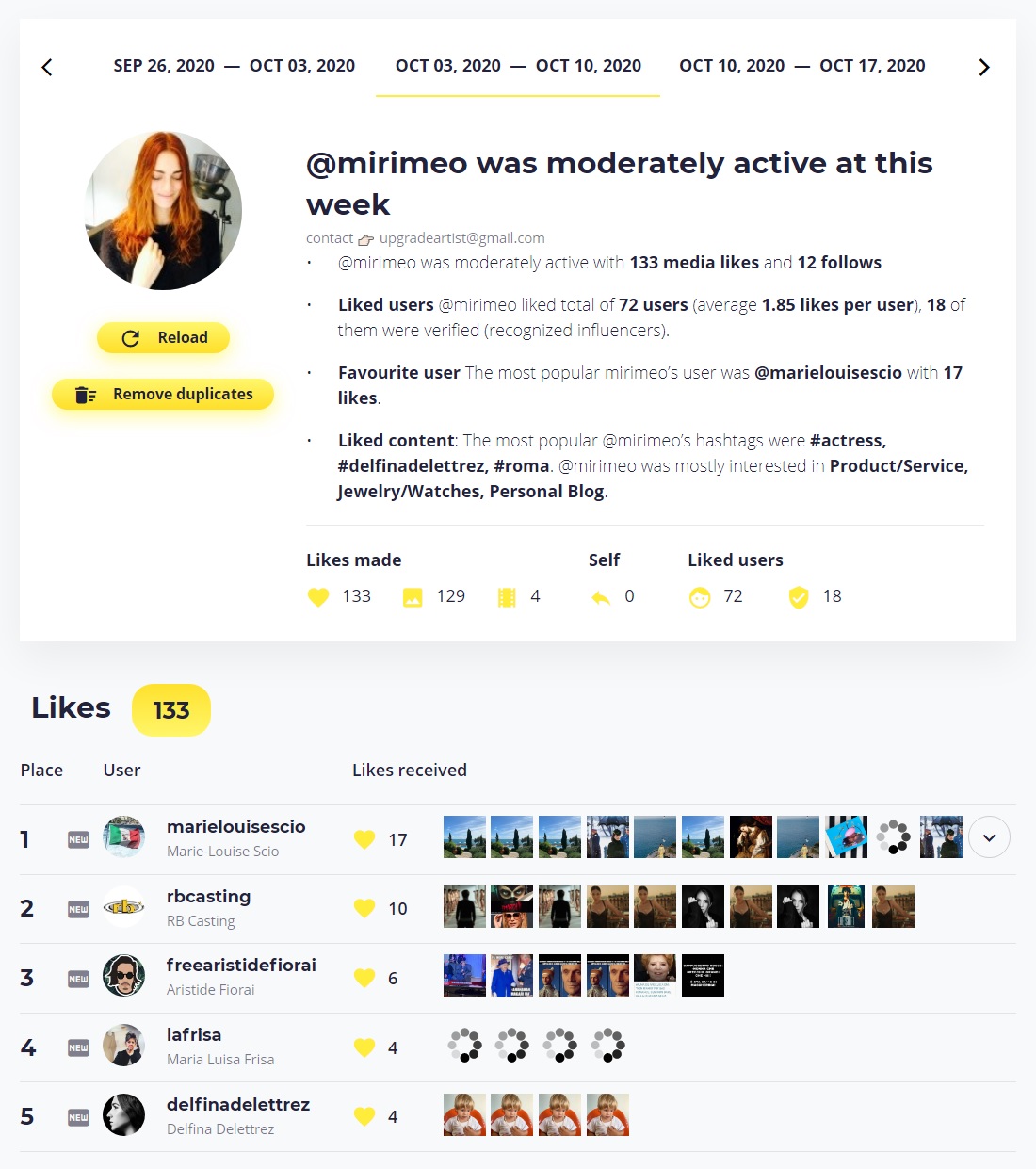 Eager to try the new feature? Don't hesitate!