How to get more Instagram likes
Need to get more Instagram likes but don't know how? Don't feel bad. Most people have no idea how to do it either. I fact, you 're most likely in the same boat as most Instagram users. For as we all know, more Instagram likes means far greater chances of Instagram success.
This is a very common scenario: A business creates an Instagram account with high hopes of promoting their amazing product to Instagram's one billion users. However, a month or so later, the company's 10 posts have only a handful of likes each and there has been no improvement in sales.
The days of simply posting an image to Instagram to help grow your business are long gone. Around 90% of Instagram users follow businesses on Instagram. This means that you have tons of other brands competing for the same digital attention (both locally and internationally) and potential customers. To get the most from Instagram, your business will need more followers. This will allow you to increase engagement with your content and drive traffic to your site.
Below you'll find 11 strategies, tips and ideas that will show you how to increase your Instagram likes.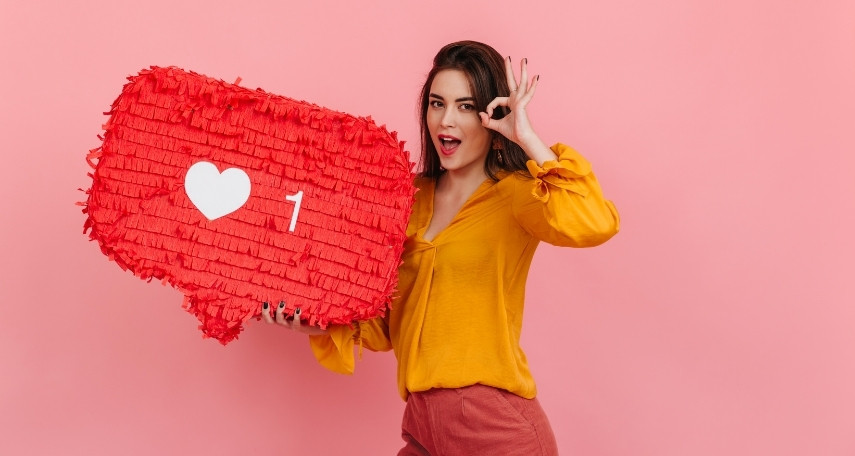 Do Instagram Likes Still Matter?
These days, Instagram users can hide their likes so do likes still matter?
The simplest answer is absolutely Yes. Instagram likes still matter on Instagram. In fact, they are an integral part of the Instagram algorithm. They still play a significant role in deciding what content is recommended and which posts are most popular.
In an effort to safeguard users, Instagram allowed users to hide public likes. While hiding likes may improve the browsing experience, the underlying likes can still be seen – even if they may not be not visible. This means that an Instagram post's likes, regardless of whether they are visible, still matter for your Instagram visibility and engagement.
Never Buy Instagram Likes
Before we talk about how to get more Instagram likes, let's be clear.
Never buy Instagram followers or likes. This will not do your account any favors. Although it is not difficult to get Instagram likes, it can be time-consuming. You will end up hurting your brand if you take a shortcut and buy engagement. Instead, create a consistent posting schedule and use relevant hashtags to engage your audience. These are the basics steps to getting more Instagram likes.
There is no shortcut. However, there are some great strategies that you can use to increase your Instagram likes. Here are 15 strategies to increase likes on Instagram. If you want more Instagram followers, here are some things to do. These are simple ways to increase engagement on your Instagram posts.
1. Post High-Quality Images To Get More Instagram Likes.
Instagram is a visual social network. Instagram is a visual social media platform. People judge brands based on one post. You'd be amazed at how few people pay attention to the quality of their photos. Brands should provide high-quality content, as Instagram users demand it. You need to be professional when it comes photos, no matter if your business is a startup, wannabe influencer or small company. Great photos produce more likes, shares and comments. This will also help with gaining more followers.
This is a great way to you get more engagement and more likes on Instagram.
There are many photo editing apps available that can help you create great Instagram posts. You don't have to own a DSLR or spend several thousand dollars on fancy equipment. The most important factor is that the photo has good lighting and is in focus. High-quality photos are possible with any modern smartphone. If you are serious about your Instagram content, however, you may want to invest in a good camera.
A great photo is more visually appealing, which means you will get more Instagram likes.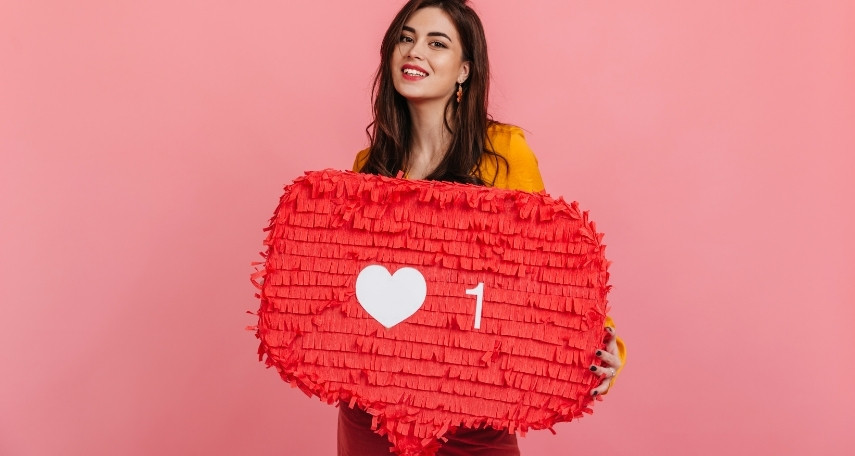 2. Post Lots Of Reels For More Instagram Likes
Short-form video content is a big trend on social media. You should include a lot more Reels as part of your Instagram strategy. Reels are a great way to increase the chances of make your Instagram account go viral. Reels are also a favorite of the Instagram algorithm, so posting them will get you more reach and visibility.
Engaging with your content will lead to more people. Reels can be a great way to go viral, provided you are posting the right content. Keep up to date with trends and post the most popular content as soon as possible. Play with reels and try out different ideas. You can get more Instagram likes and followers if you do it correctly.
3. Get More Likes On Instagram Shopping
Shopping allows brands to directly sell to their followers through the Instagram app. You can increase your followers by sharing your top sellers and making a few sales with this social commerce feature. People can shop on Instagram and have fun without any hassle. This is the easiest way to sell directly to your Instagram followers and can help you get a lot more Instagram Likes. It can also boost sales.
4. Get More Likes On Instagram with Video Ads
You can now create Instagram Video Ads. Get more followers and likes on Instagram by linking your ads with your Instagram video content. Instagram also allows you to monetize videos. This will increase traffic to your site and boost your followers.
5. Post Engaging Stories
Instagram stories are becoming increasingly popular and used by brands and followers. Instagram stories can be used in both directions. You can keep current followers interested in your brand and the content on your feed. To get noticed by new followers, you can add hashtags in your stories. This will definitely encourage engagement. Your posts could be seen by more people than they would otherwise.
You can also repurpose Tik Tok content into stories as well. Instagram stories are a great way to increase your followers. It shows that you are active and interesting. A story or feed that is cluttered with junk will not be liked by anyone. Stories disappear within 24 hours, making them easy to consume for Instagram users.
If you don't intend to post daily on your Instagram feed, you can post every day to your profile. It is a great strategy for Instagram's algorithm to post frequent stories. This keeps your content current and relevant. This will increase your Instagram engagement and visibility of your feed posts.
6. Display Your Brand In Your Bio For More Instagram Likes
You can pitch your brand in your bio on Instagram. Your bio will help you gain new followers and more Instagram Likes. A bio on Instagram can be a visual introduction to yourself. Your Instagram bio should be a short elevator pitch.
Search engine optimization keywords can help you rank higher on various search engines' result pages and drive more potential followers. To establish a stronger connection with your online audience, you can use a unique hashtag or branded hashtag. This will encourage your new followers and motivate them to follow the trend. Your profile will be easier to find if your bio is optimized. This is a great way to get more Instagram likes Instagram likes.
7. Embed Instagram On Your Website
Add an Instagram widget to you website and you will definitely acquire more Instagram Likes. Your website traffic will be able to see your Instagram, as well as customers. This allows them to easily connect with you online. Your followers can be encouraged to share pictures of your brand using a branded # hashtag. This will allow you to find them as you do daily social listening. This is a great way for you to gain more Instagram likes and user-generated material.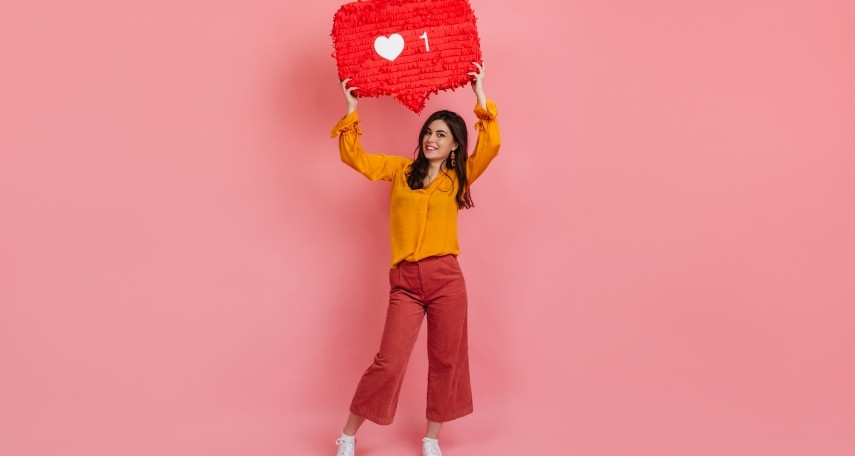 8. Get More Instagram Likes with an Instagram QR Code.
Instagram allows you to create a unique QR code for you profile. This can be added to your card to make it easy to find you on Instagram. This code can be used on thank you cards, business cards, order packages, stickers, and boxes that are used for shipping orders. This will allow you to promote your Instagram account offline and online. A QR code converter can convert URLs into QR codes. You can create your custom Instagram QR code by opening your Instagram app. Open your Instagram account. Click on the Name Tag icon at the top of your screen (the 2nd icon). Your Name Tag screen will appear. You can get more Instagram likes if you promote your Instagram account.
9. Pin Your Top Comments
Instagram has decided that pinned comments can be used anywhere as of June 2020. It was previously only available on Instagram Live. Pin comments from customers, raving fans or followers that you want to highlight in your post. You can pin any important information that you may have missed. These comments will be seen by others and they will enjoy your post more. This will also get you more Instagram likes.
10. Use local and popular hashtags to reach customers in your area.
You can search Google for "top Instagram accounts [city]" to find out what hashtags they use. These hashtags can help you connect with local accounts or people who may be interested in your photos or your company. This will help you get more Instagram likes and followers for local marketing. Although they aren't very effective for reaching Instagram users close to you, the most popular hashtags can help you reach large groups of Instagram users. Popular hashtags can help your photo get seen more people. This is a great way to gain a lot of likes. These likes are not always of high quality, but they can be a great way to increase your account's credibility.
11. Show "Behind the Scenes" Content
You can share BTS content (Behind the Scenes) again social media is a place you can get to know your followers and fans more intimately. This will help you get more Instagram likes and build your brand personality. How to get more likes on Instagram This content is engaging and unique, so it's more likely to be liked by your followers. You can share a teaser about a new launch or employees at work, or your day-to-day activities. You can share this content anywhere and for as long as you like with features such Instagram stories, feed reels, reels and IG Lives
Join 55,000+ users on Snoopreport
Snoopreport is the only legitimate and working Instagram user activity tracking tool on the market. We're trusted by thousands of users across the globe as a reliable and accurate tool for seeing what someone likes on Instagram. Combine Snoopreport with Insta stalker tools and Instagram tracker instruments to provide full a 360-degree perspective on any Instagram user or group of users. Our Instagram activity log serves as an unprecedented source of user behavior insights, allowing brands to build better communication strategies for individuals and businesses across the world. Snoopreport delivers actionable data you can use right away without additional analysis or post-processing. Try it now to see how Snoopreport can help you achieve your goals.