How to Use Instagram Story Viewer Tools
Instagram Stories can tell you a lot about a person — what they've been doing, what they're interested in, where they've been spending their time, and so much more. When you see that multi-colored ring around someone's profile picture, you know there's something new to check out. But what if you don't want to choose between watching someone's Story and maintaining your privacy? That's where an Instagram viewer comes in handy. Learn all about these popular tools and how to use them in our expert guide.
Snoopreport tool allows to go beyond anonymously viewing Instagram stories
Table of Contents:
What Are Instagram Story Viewer Tools?
Simply put, an Instagram Story viewer tool is a tool like an app or site that lets you watch an IG Story anonymously. Normally, when you watch someone's Story, Instagram notifies the poster that you watched it. This doesn't happen with posts; only Stories.
There are many reasons you might not want someone to know that you watched their Story. First of all, it feels like a violation of privacy on the principle alone. Plenty of people don't like the idea of Instagram reporting their views to someone else and prefer to stay anonymous.
Second, there may be social reasons you don't want a poster to know you're watching their Stories. Maybe they've posted information you want to know but you have a complicated hiStory with them and you worry that it will spark an awkward conversation or send the wrong message if they see that you watched their Story. An anonymous Story viewer lets you leave the drama behind.
Third, you might be looking for information about someone discreetly. You don't have to be an Instastalker – you might just want to keep an eye on your significant other or your child. You might also be gathering insights for marketing purposes, such as studying people who fall into your target demographic to learn about their interests and hobbies.
Regardless of the reason, Instagram Story viewers can help you get the information you want without announcing it to the poster.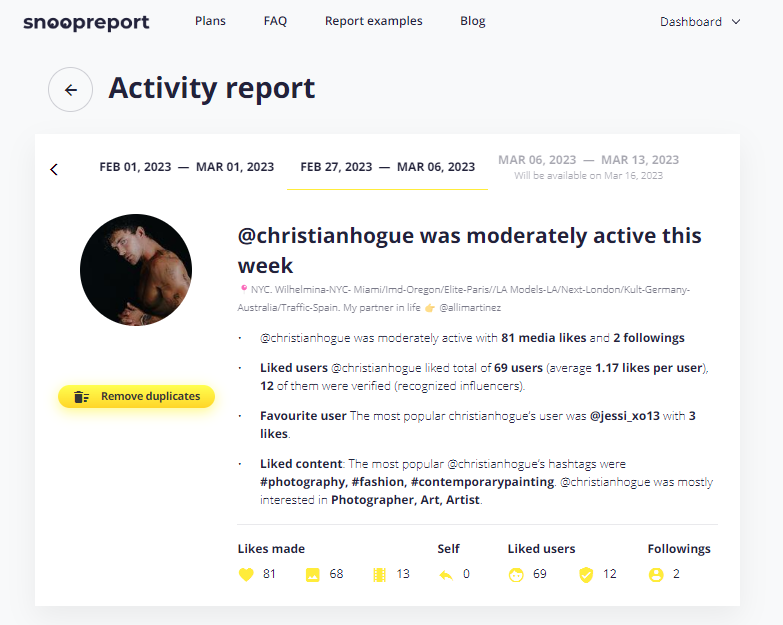 How to Use Instagram Story Viewer Tools
If you're new to Instagram Story viewer tools, the good news is that most of them are very easy to use. While the details may vary from one tool to the next, the basic steps are often the same.
1. Choose a Story Viewer Tool
The first task is to choose which Story viewer tool you want to use. There are numerous options available, each with its own features and variations. Some are apps you install while others are sites you can open on any browser, and some are free while others require paid plans. Use caution and read user reviews to find tools you can trust, because some Story viewers don't work and some could even be harmful to your devices or compromise your digital privacy.
2. Find the Story Poster's Profile
Once you've decided on a tool, you'll need to know who posted the Story you want to watch. It's best to search by their username – the phrase or words that appear at the top of their profile rather than the name that appears below their profile picture. You might also see it with an "@" at the beginning. There could be multiple profiles with the same name but there can only be one with their username, so this ensures that you're reaching the right profile on your Story viewer.
3. Search the Story Poster's Profile
When you know the username for the profile you want to find, open your chosen IG Story viewer. Most of these platforms are very simple: just a basic search bar on the homepage. Type the username into that search bar and you should be able to find the profile you want. You'll be able to see their profile just as it would appear on Instagram.
4. Find and Watch the Story
Now that you're on the right profile in your anonymous viewer tool, you can click to discreetly watch any Story you want without the poster's knowledge. It's that easy!
It's important to note that some Story viewers have limits on the number of Stories you can view in a time period or the number of Stories you can view without a paid subscription.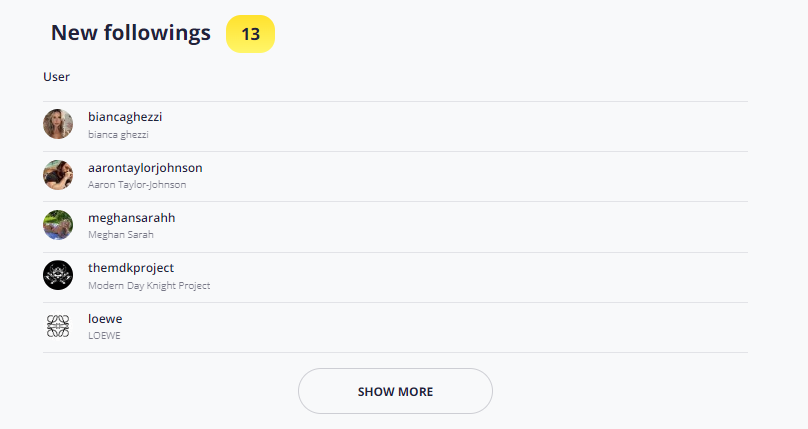 Most Popular Instagram Story Viewer Tools
As you're looking for tools to watch an Instagram Story anonymously, you'll notice that there are countless options available. Where do you even begin to decide which one to use? While it's always important to read reviews and check out pricing, features, and other details, these are some of the top Instagram Story viewer tools you may try.
Smihub
Smihub is about as simple and easy as it gets. It's a website you can open on any browser with a search bar so you can find the profiles you're looking for. You can also search for a hashtag if you'd like to see Stories that include a particular hashtag. As an added bonus, Smihub lets you download content from users' Instagram profiles – something you can't do on Instagram by default.
InstaStories
InstaStories has long been one of the most popular ways to view an Insta Story. It's a free tool that anyone can use. In fact, you don't even need an Instagram account. Much like Smihub, you just open the site on your browser, search for the poster's profile, and click on their Stories to watch them anonymously.
StoriStalker
StoriStalker is a tool that touts itself as an "Insta stalker" service, but you don't have to be checking up on an ex for this tool to be helpful. You do need to sign up for an account to use this product, and while some information is free, other information requires you to pay for access.
How to Learn More from Instagram Anonymously
Viewing Stories anonymously can tell you a lot about a person without them knowing your every move, but this isn't the only way to anonymously learn about a person on Instagram. Another tool you can add to your roster is Snoopreport.

Snoopreport allows you to track posts that a person has liked and accounts they are newly following, along with their top hashtags and topics of interest. It's an exceptional way to learn what type of content interests someone and who they're interacting with on Instagram, and you get all that information without the person's knowledge.
If you'd like to see for yourself, follow these steps to use Snoopreport.
1. Create a Snoopreport Account
Start by creating a Snoopreport account so you can keep track of the profiles you're following and see your previous reports. To do so, just go to Snoopreport.com and click "Sign Up" in the top right corner.
2. Choose Your Snoopreport Subscription Plan
Once you have your account registered, it's time to choose your subscription plan. Snoopreport plans start at less than $5 per month, with higher-priced plans available depending on the number of accounts you want to track at any given time.
3. Choose the Accounts You Want to Watch
Now that you have purchased your plan, you'll be able to start tracking any public Instagram accounts you choose. On your dashboard, click "Add Account." Type in the Instagram username for the profile you want to watch and click "Check." If you see the correct profile appear, click "Add Account" next to it.
4. Enjoy Your Weekly Reports
Your work is done! With your desired accounts added, you'll start receiving a report each week for each of your selected accounts. That detailed report will show you all the posts they've liked over the past week, organize their liked posts based on the posters they interact with most often, and show you a variety of other data about their activity for the week.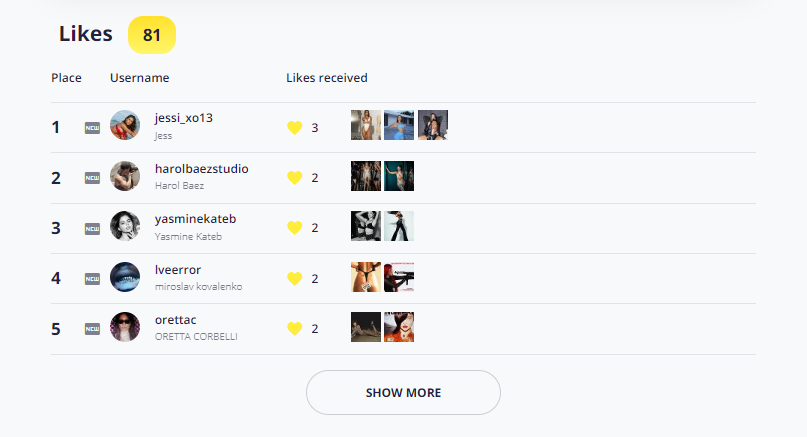 Important Facts and Tips About Instagram Story Viewer Tools
If you're using an Instagram Story viewer for the first time, there are a few things you'll want to know to make your experience smoother.
Public vs. Private Accounts
For most IG Story viewer tools, the only profiles you'll be able to access to watch Stories are public profiles. A private Instagram profile is a profile that has its content (including Stories) blocked except for users who have requested to follow the profile and have been granted access by the profile owner. Those private profiles aren't visible with most Instagram Story viewers.
Instagram Story Availability
If you're new to Instagram, you may not realize that Instagram Stories are temporary – they are only visible for 24 hours. Instagram Story viewers do not extend that time, so if you know there is a Story you want to watch anonymously, you'll want to choose a Story viewer tool and check it out promptly.
Limited Information
Instagram Story viewers are fantastic tools, but they're still limited. They only show you what you would be able to see on the person's Instagram profile normally, just with added anonymity. If you want more detailed information about a person, it's best to pair an anonymous Story viewer with another tool like the Snoopreport Instagram activity tracker.
Using Tools to Learn About Someone on Instagram
Whether you're trying to learn about someone for marketing or personal reasons, the right combination of tools will make all the difference. Use the guide above to take advantage of Instagram Story viewer tools and sign up for Snoopreport to get started.
Register on Snooperport.com and start using Instagram activity tracker right now!