Social media is built for quick consumption – you see something interesting, you enjoy it for a few seconds, and you scroll along. What if you want to save something to watch again in the future, though? While Instagram has specifically prevented you from downloading content from the app by default (even your own content), plenty of developers have come to the rescue. Today, there are countless Instagram video downloaders available.
Curious how to find the best downloader for Instagram and how to use these tools? Explore our guide.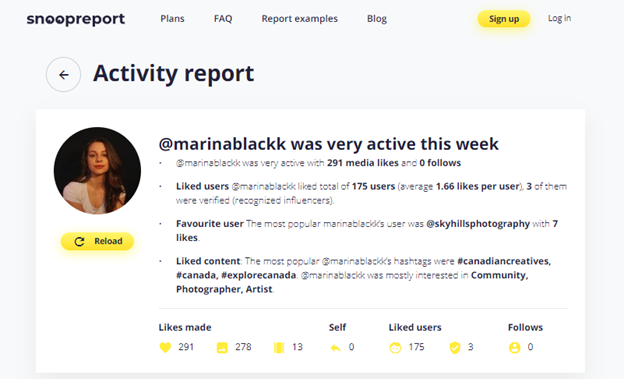 Table of Contents:
Why Might You Want to Use an Instagram Video Downloader?
The inability to download videos from Instagram has become a frequent frustration for people for a variety of different reasons, especially because you can't even download videos from accounts you manage.
For one, you might want to share the video with someone who doesn't have Instagram. Second, you may find a video you want to re-watch in the future. Unless you download the video, the poster could delete it at any time making it impossible for you to re-watch it.
Third, you may want to use an Instagram video for another purpose or in another format. Maybe you're a teacher who wants to use it as an example in your class so you want to include it in a presentation, for example. Or perhaps you're a social media manager who needs to post a video from Instagram onto another platform like Facebook. If someone else on your team posted the video originally, you might not have the video file, so a downloader tool allows you to save it.
These are just a few of the reasons why an Instagram video downloader could come in handy. Whatever the reason, we're here to help you navigate these tools.
Instagram Video Downloaders vs. Instagram Story Downloaders
You might notice that there are different types of downloader tools for Instagram. You could come across an Instagram story downloader, Instagram photo downloader, and Instagram video downloader to name a few. What's the difference?
Some tools are only designed to download one type of content from Instagram, like stories or videos exclusively. There are tools that can download any type of content, so these may be preferred, or you might prefer to use several tools, each with their own specialties. Regardless, if there's a specific post or story you want to download, make sure that the tool you're signing up for can download that content type.

Top Instagram Video Downloaders
There are countless Instagram video downloaders on the market today, each with their own pros and cons. Some are untrustworthy and others are actually malicious. Try these ten popular and well-established Instagram video downloaders.
1. InstaDP
InstaDP is a web browser tool. The "DP" in its name stands for "display photo," but DPs are just one type of content this company can download. They have tools for various purposes, including a video downloader, photo downloader, story downloader, and reel downloader. It's free to use: just copy and paste the link to the video you want to download. Keep in mind, though, that this tool only works with public accounts.
2. StorySaver
True to its name, StorySaver is a tool to discreetly download Instagram stories and highlights rather than other types of videos like reels and video posts. It's a web browser tool so it's usable on any device. Best of all, this tool is free to use – you don't even need to register for an account.
3. Imginn
Instagram video downloaders are meant to make your life easier by giving you access to content on demand. So it stands to reason that you don't want to struggle with a complex, difficult tool to use. Imginn gets it, so this tool is particularly simple with a clear and easy user experience. It allows you to download videos, stories, photos, and avatars from Instagram. It's as simple as searching the username of the poster, finding the content you want to save, and clicking "Download."
4. Glassagram
Glassagram is one of the most well-known and established downloader tools, and it has an extensive list of functionalities too. Unlike most video downloaders, Glassagram lets you view private profiles in addition to discreetly viewing private messages and more. The catch is that Glassagram does all this through an app you install on the person's device, and logistically, this can be difficult to pull off. It also works with Android devices only and it requires a paid subscription.
5. Inflact
Inflact is unique because it's primarily pitched as a marketing tool for Instagram and for social media marketing in general. It has a video downloader as one of its many features, alongside marketing tools like data analytics. Using Inflact, you can download videos, stories, reels, profiles, display pictures, and IGTV content, along with content from Facebook, TikTok, and Twitter. Inflict does have a higher price tag than most tools, though, because of its marketing functionalities.
6. CleverGet
Leawo is a highly trusted company that is known for its lineup of media converter tools. They are the masterminds behind CleverGet, which was previously called Leawo Video Downloader. CleverGet allows you to download a variety of videos from Instagram including live streams, as well as videos from other platforms like Facebook, YouTube, and Vevo. CleverGet is a desktop tool that's available for Windows or Mac, requiring a download but with a lower cost than most downloader tools.
7. 4K Stogram
Like CleverGet, 4K Stogram comes from a company that has an entire lineup of download tools for various purposes, and 4K Stogram is its specialized Instagram downloader tool. With a paid subscription, you'll be able to download videos, stories, photos, reels, and more. You can search for posts by username, hashtag, or location, making it easy to find what you need. If you decide to branch out, you can try the brand's YouTube video downloader, TikTok video downloader, audio extractors, and more.
8. VideoHunter
VideoHunter is a dedicated tool for finding all the videos you love on Instagram and saving them for your own use. This highly versatile tool lets you download videos from over 1000 sites, but what it's best known for is its ability to download videos in their original quality so you get the best quality possible. Not only is VideoHunter easy to use but it has a free version with a limited number of downloaders, along with a paid version for broader access.
9. Circleboom
Circleboom has a wide range of social media features and tools, but its Instagram video downloader is a must-try. It's simple and easy to use so you can get what you need in a hurry, and it has capabilities for videos, reels, and IGTV videos. Keep in mind that it only works on public profiles. Circleboom has a free plan but it has paid plans as well if you prefer to add other social media features.
10. DownloadGram
DownloadGram is all about a user-friendly experience: no frills, just downloads. This tool exclusively specializes in Instagram downloads, compatible with reels, videos, IGTV videos, and photos. It's as simple as copying and pasting the URL for the content you want into the online tool and downloading. Like most tools, DownloadGram is only effective for public profiles.
How to Use Instagram Video Downloaders
Every Instagram video downloader has its own process and user experience. Fortunately, though, most are very simple to navigate. Start with these principle steps.
1. Choose Your Instagram Video Download Tool
Start by finding the tool that best fits your needs. Whether you choose one of the ten options above or you find a different solution you prefer, make sure you select an Instagram video downloader that fits your budget and has the features and capabilities you want.
2. Open Your Downloader Tool
Depending on the tool you choose, you may need to first download an app or it may be a simple website you can open on any browser. Open the tool and find the page that lets you search for content to download.
3. Find the Poster's Username or the Content Link
When you're on the main search page, either enter the poster's username or the link to the content you want to download, depending on how your tool works. You may need to go on Instagram first to find the content or copy the link.
4. Follow Your Tool's Instructions to Download Your Content
The process will vary, but from here, your tool should guide you through the process to download the content you want. Most will simply show you the content that fits your search results with a download button next to each post or video.
Image 3. With the help of the online Instagram tracker Snoopreport, you can get a report on the most attractive hashtags for a specific user
How to Gain and Save More Information from Instagram
As helpful as Instagram video downloaders are, they limit you to saving videos and in some cases photos or stories. There's much more to be found if you know what tools to use.
That's where Snoopreport comes in. This unique Instagram activity tracker collects data about specific Instagram accounts including the posts they like, the users they interact with, the new users they follow, and more. This data could be game-changing if you're trying to keep an eye on someone's online activities, get to know a new person in your life, or gather intel about your target audience to enhance your marketing strategy. It's as easy as signing up for a Snoopreport account, purchasing your subscription, and typing in the username you want to track. You'll start getting weekly reports you can save and refer back to at any time.
Harnessing the Power of Instagram
Instagram is a fantastic medium for content and for getting to know the people in our lives, but sometimes it takes some extra tricks to reach its full potential. To unleash that potential, sign up for Snoopreport today or try out any of the Instagram video downloaders above.