If you're trying to reach out to potential customers where they typically hang out online, you're probably going to be using Instagram. According to Hootsuite, Instagram is among the world's top ten most visited websites, with over 2 billion active monthly users.
Advertising on Instagram is not overly complicated and won't break the bank. In fact, compared to what you would have spent on print or television ads, it's a drop in the bucket. You'll come away from reading this guide with all the essential knowledge needed to set up your first few ads.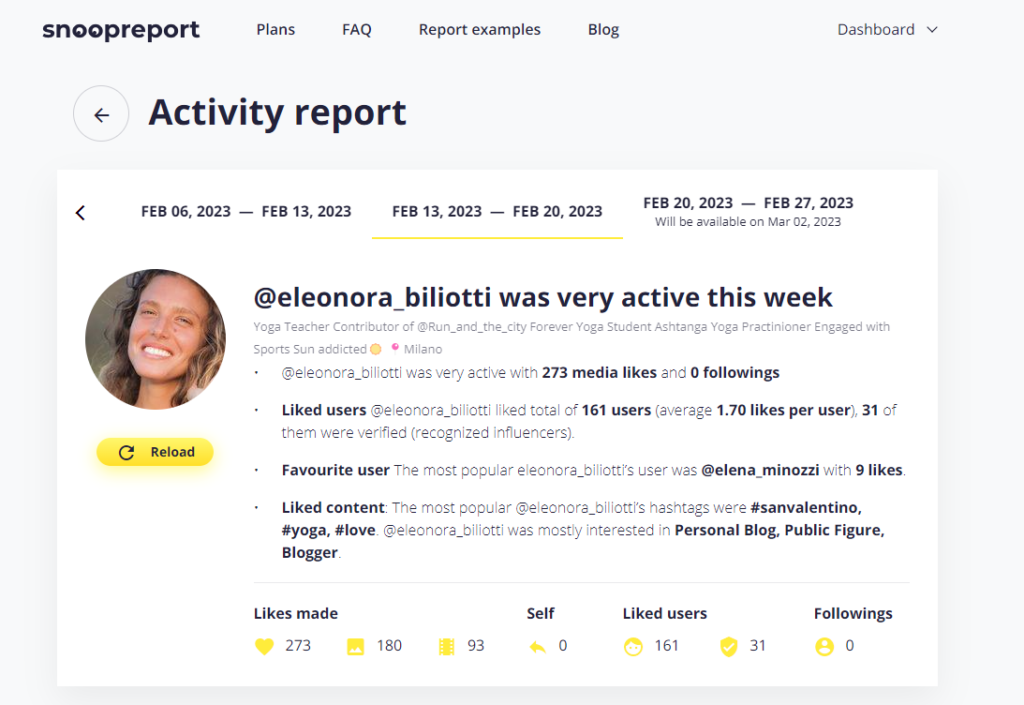 You're about to learn:
Why Your Company Should Be Advertising On Instagram
How To Pick The Perfect Instagram Ad Type For Your Business
What Is The Cost Of Running Ads On Instagram?
What Is The Difference Between Boosting A Post And Running Instagram Ads?
How To Set Up An Instagram Ad In A Few Easy Steps
Why Your Company Should Be Advertising On Instagram
We've already established that Instagram has a staggering 2 billion active users, but these users aren't just checking in; they spend an average of 145 minutes daily on the platform. What are they doing during that time? They are scrolling through posts and stories and watching a lot of videos via Instagram Reels. For every few posts or videos they see, they are also seeing targeted ads. That's why Instagram is the perfect place to spend your advertising budget.
Not only do people use Instagram to connect with family and friends, but they also use Instagram to shop and explore new brands. In fact, 81% of Instagram users say they use the platform to research products and services they are interested in.
When you have a highly engaged audience and a low barrier of entry based on the reasonable cost of ads, then you have the perfect combination for success. Instagram ads are easy to make, simple to set up, and won't blow your entire marketing budget.
How To Pick The Perfect Instagram Ad Type For Your Business
Make sure to experiment with different types of ads. Consumers love video, so you'll want to try video format ads that use sound, but that can also be understood and enjoyed with the sound off. You can also try a combination of static visual ads and carousel ads, which allow you to use several images in one ad.
You can also run ads in Instagram Stories, which are known for being very scrollable. You can place single-image ads or short vertical videos in story ads. The ads are woven into the story experience pretty seamlessly, so users tend to keep scrolling and seeing more and more ads.
Use data collected from Snoopreport to see what types of content your ideal user interacts with daily. Pay attention to the types of photos and videos they already spend time watching in order to get ideas for your own ad creatives. Snoopreport will also give you the trending hashtags your audience typically uses. Use this information to discover what your audience wants, needs, and desires most.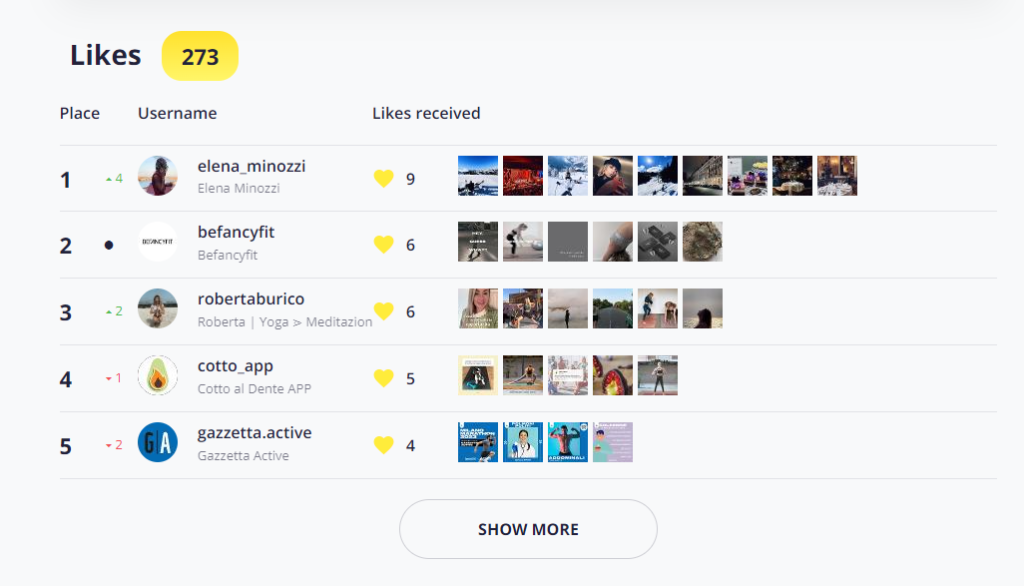 What Is The Cost Of Running Ads On Instagram?
Instagram ads are pretty inexpensive when compared to other forms of advertising. In fact, although Meta owns both Facebook and Instagram, it's interesting to note that ads on Instagram cost less but have a higher engagement rate.
The average cost per click on Instagram is between $0.20 and $2.00, compared to the average cost per click starting at $0.44 on Facebook. The CPM on Instagram is $6.70, while on Facebook, it is a whopping $14.40.
Instagram ads have the best CTR (click-through rate) of all the social media platforms. In fact, a study by Fortune Magazine credited Instagram with 2.5 times the CTR than other social media outlets.
What Is The Difference Between Boosting A Post And Running Instagram Ads?
Boosting a post is a fast and easy way to give a post that's already performing well extra reach. It's a great way to make sure your content ends up in front of even more people who will enjoy the content. Boosting is very affordable, and you don't have to acquire any fancy advertising skills to enable them.
Ads, on the other hand, give you must more control over how many people you get in front of and who those people are. Ads for Instagram are set up using Facebook's ad manager. You'll be able to choose a goal, direct people to a landing page, and get more analysis on your progress as well. They can be more expensive to run than boosted posts but have been known to yield more targeted results.
Image 3. Hashtags are a key promotional tool that will allow you to increase the reach and engagement of publications, as well as attract the target audience
How To Set Up An Instagram Ad In A Few Easy Steps
To Boost a post, you can either click on the blue "boost post" button on one of your top-performing posts, or you can use your professional dashboard to access the "ad tools." You'll then be given three options as your end goal for the boosted post. You can select to get more profile visits, more website visits, or more messages. Then you'll be able to use some simplified tools for selecting your target audience. Finally, you'll select your ad budget for boosting. You'll notice that you have only a limited ability to select the exact target audience or budget for each post.
To run a more sophisticated ad campaign, you'll want to use the Meta (Facebook) Ads Manager. You'll need to create an ads manager account if you don't already have one and connect it to your Facebook and Instagram business accounts. Complete the following steps to run your first ad campaign.
#1. To get started, click on the bright green +CREATE button. Now you're on your way to creating your first Instagram ad.
#2. Choose the right objective for your ad. There are six objectives to choose from, including; awareness, traffic, engagement, leads, app promotion, and sales. You can use objectives to cast a wide, medium, or very narrow net into the audience pool. Awareness ads are great for branding a new product and building name recognition. Sales ads are trying to target just those people most likely to make a purchase for you.
#3. Give your campaign a unique name. More than likely, you'll be running multiple campaigns, so choose a naming system that will help keep you organized.
#4. Next, you will choose your budget and the start and end dates for your campaign. You can choose a daily or lifetime budget. As you enter your budget numbers and dates, you'll see that a real-time estimate of how many people your ad will reach is displayed. Keep your numbers in the middle or "green" range for the best results. If your audience is too wide then you won't be reaching people who are most likely to be interested in your product or services. If your audience is too narrow, then you're limiting the chances of reaching your goal.
#5. Finally, it's time to create your audience. You'll be able to select an audience by age, location, gender, demographics, interests, and other factors. Note: due to various marketing laws, some of these details might be unavailable based on your product type. There are also automated audience builders where Meta will do what it does best and match up users to your product using their own data and algorithm. You can create and save different audience types to test with your ads. You can use the same ones over again later or finetune and create new ones depending on your previous results.
#6. Decide where you want your ad to show up. You can let Meta decide for you, or you can manually control where the ads are shown. It's best for ads to show up right in the middle of where your target audience is scrolling. For example, younger users are more likely to scroll through newer Instagram features like Stories and Reels, whereas the older demographic will spend more time in the main feed.
#7. Upload your ad creative and copy. This is where you can really have fun testing different titles and captions for your ads. Make sure to add a strong CTA (call to action). In this step, you'll also be able to place a pixel if you have one for tracking website traffic.
#8. It's time to publish your ad. Once you hit publish, your ad will start running based on the set schedule you set up. Make sure to keep tabs on your ad analytics to see if anything needs to be adjusted.
Here's a pro tip for creating better Instagram ads. Make sure to invest in competitor research using a tool like Snoopreport. You can create a custom report to gain insightful data on your competition's target audience. You'll be able to see what content they engage with the most, which can help you design more influential ads.