Instagram is designed to be an image-first platform, compared to Facebook which puts more emphasis on text. Don't let that fool you into thinking that your pictures and videos are all that matter, though. A great caption can take any Instagram post from a 6 to a 10 instantly while making your post easier to find and building a stronger connection with your followers. Even one-word Instagram captions can go a long way.
How do you write amazing Instagram captions? We have you covered.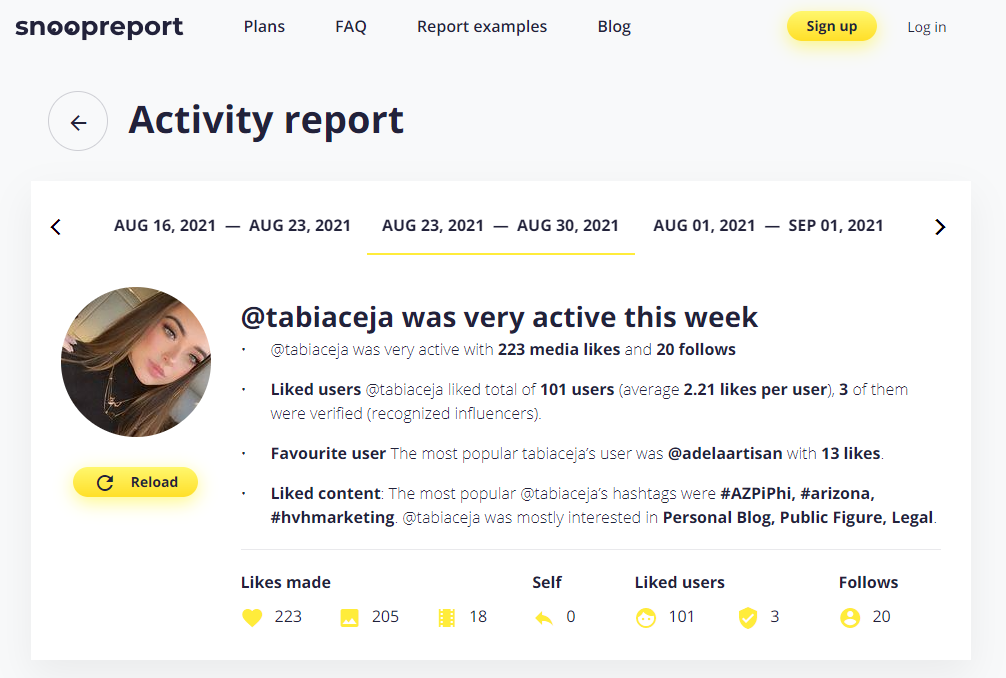 Table of Contents:
Top 20 Trendy Instagram Captions in 2022 and When to Use Them
Every caption doesn't have to recreate the wheel, so sometimes it's best to start with popular favorite Insta captions. To help, we've pulled together this list of 20 trendy and thriving Instagram captions for 2022 and our tips on how and when to use them.
There are no roadblocks…only opportunities to maneuver.
We all have times when hurdles pop up along the way as we're journeying toward our goals. This caption, as an accompaniment to a photo of your latest challenge, is a great way to send a dose of motivation your followers' way.
Go big or go home.
This phrase is nothing new but it's still popular and beloved. You can use this one either with its serious meaning, such as with a picture of an accomplishment or a lofty goal, or in a comical sense, such as with a picture of a huge ice cream sundae or a big stack of clothes to try on in a fitting room.
It's 5 o'clock somewhere.
This is another saying that's common and everyone will know what it means. If you're posting a day drinking snapshot, there's no better caption.
"No man can be wise on an empty stomach." -George Eliot
This quote isn't extremely well-known but it's as true as it could get. Got a great food pic to post? This is the perfect caption for it.
People say nothing is impossible, but I do nothing every day.
Enjoying a lazy day? This phrase is popular among funny Instagram captions and is perfect for showing off your day of relaxation. It goes well with a picture of you lounging by the pool on a summer day or curled up in pajamas with a mug of tea on a rainy day.
What doesn't kill me makes me stronger.
Posting about your challenges or difficulties can help you connect with followers who are facing the same issues. When you do, the common phrase "what doesn't kill me makes me stronger" (or a version of it) can serve as all the caption you need or it could be a lead-in to a lengthy caption about what you've overcome.
"If you can't change your fate, change your attitude." -Charles Revson
This caption is wonderfully uplifting, reminding us all that even if we don't have control over our circumstances, we have control over our outlook. It's fantastic for a post that reflects your resilience and optimism.
Weird is the new cool.
People love an influencer or brand who's comfortable and confident enough to act goofy sometimes. When you're posting those goofy pics, this caption says it all.
Some of you have never *insert an experience here* and it shows.
This caption has been a growing trend throughout the year and it just keeps building. It's easy to customize based on your picture, like "Some of you have never spent all day cleaning and then spilled your soup everywhere and it shows" or "Some of you have never taken a last-minute trip to Jamaica and it shows."
Girls just wanna have fun.
Who doesn't love the Cyndi Lauper classic, "Girls Just Wanna Have Fun?" The next time you're posting snapshots from a girls' night out, this caption will do your pictures justice.
"A journey of a thousand miles starts with a single step." -Lao Tzu
Embarking on a new project or challenge you want to share with your followers? Or maybe you're posting a picture of your progress or the finished result of your journey? In any of these cases, this Lao Tzu quote is the ideal caption that combines celebration with motivation, and it's one of the top quotes for Instagram.

New hair, who dis?
As a play on the classic blow-off text "New phone, who dis," this caption is a clever and trendy way to caption a selfie of your new 'do.
Life isn't perfect, but your outfit can be.
We can't control everything but in many cases, we can look great anyway. Share that sentiment with your followers when you attach this caption to your next fashionista snapshot.
Be a voice, not an echo.
Everyone has a way to speak up and say their truth, especially with all our digital access today. If you're posting a pic of your latest journey to speak up and you want to embolden your followers to do the same, this caption is a perfect fit.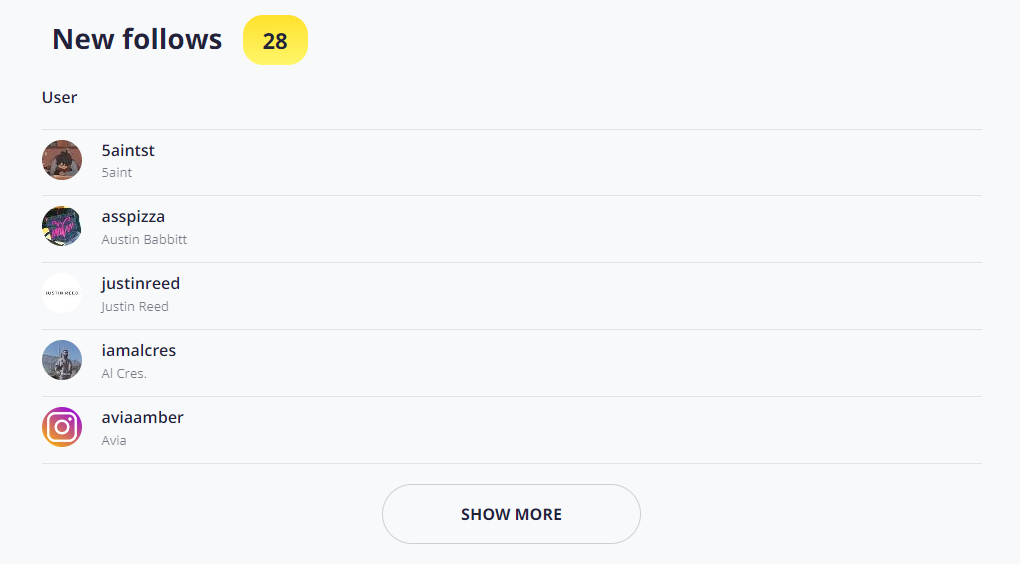 Be your own sunshine.
Instagrammers love to see a positive voice in the world, and that could be you. Post this caption alongside a picture about doing good or just a smiley selfie to spread a message of joy.
…But first, coffee.
Short Instagram captions can go a long way. Who among us doesn't need a jolt of caffeine to get going in the morning? Connect with your followers over that commonality by posting this caption with a pic of your favorite cup of java.
"Time you enjoy wasting is not wasted time." -Bertrand Russell
We all need to let loose and have some fun every so often. This caption, when you pair it with a picture of you doing your favorite time-wasting activity, reminds your followers to take it easy and embrace being unproductive sometimes.
Why blend in when you're born to stand out?
Having the courage to be yourself is a rare but valued virtue. Share a picture of yourself embracing your uniqueness and top it off with this positivity-focused caption.
Perfectly imperfect.
The era of trying to take an inhumanly perfect selfie is coming to a close, and more followers want to see authenticity even with all its flaws. As one of the top cute captions for Instagram, this phrase is a beautiful label for your next honest and genuine Photoshop-free selfie.
"There are no foreign lands. It is the traveler who is foreign." -Robert Louis Stevenson
Travel pictures are some of the most popular posts on Instagram. The next time you jet off to new lands, use this trendy caption to highlight your adventurous spirit.
Why Do Good Instagram Captions Matter?
As you're building your following with strong Instagram posts, stories, reels, and more, it's crucial not to underestimate your IG captions. There are several reasons they're so important.
First of all, your captions are often the reason non-followers find your posts and become followers. They're far more searchable and easier to categorize than images so captions play a role in when and where your posts land in potential new followers' news feeds.
Second, your captions add context to the images in your posts, providing clarity about your post and why you've published it. Third, and perhaps most importantly, your captions give you a stronger connection to your audience. They give them insight into your thoughts, personality, and philosophy.
How to Find the Best Instagram Captions for Your Audience
Studying popular IG captions is great, but how do you know which ones will appeal most to your specific target audience? There are a few strategies you can use, but one stands out among the rest.
The most effective way is to use an Instagram activity tracker. Snoopreport, for example, is an anonymous and discreet tracker that lets you see select activity from any public account you choose. Most notably, when you use it to track an account. you'll be able to see the posts that account likes.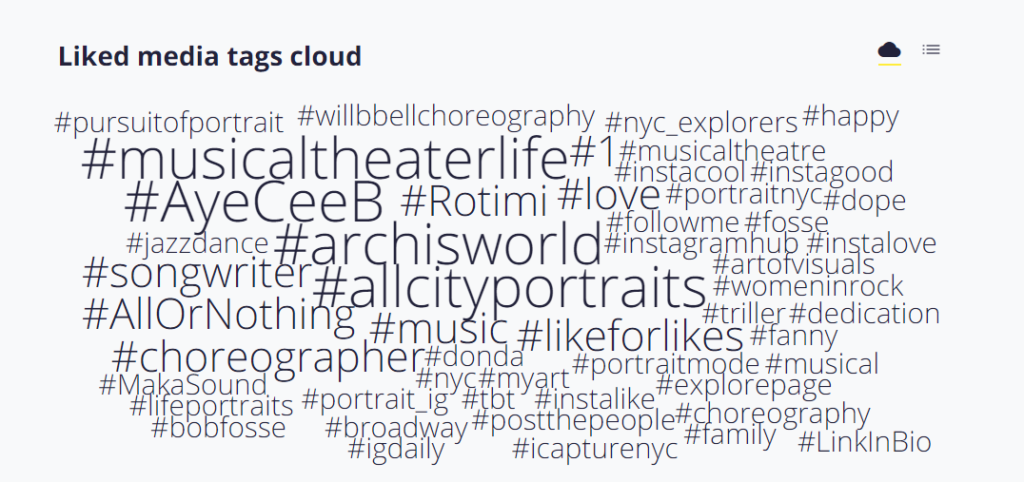 Using Snoopreport to improve your caption game is simple. Just identify a set of Instagram users who fit into your target demographic, whether they're already following you or not. Then, follow these steps:
Create a Snoopreport account.
Purchase the Snoopreport plan you want based on the number of accounts you want to track.
Go to that list of Instagram accounts you identified as your target audience and add each one as a tracked account in your Snoopreport tool.
Each week, receive a report of all the posts those accounts have liked.
Check out the posts your target audience is liking and look for popular captions or patterns among the captions in the most popular posts. Use those observations to make your own captions more appealing to your audience.
Optimizing Your Instagram Following with Top Trendy Captions
The list of the top 20 trendy Instagram captions above along with the insights you'll get from Snoopreport provide a great foundation to help you post more effective IG captions. Remember, though, that it's all a matter of trial and error too, so keep an eye on your most successful posts and the captions in them too. With all those strategies combined, your caption game will be stronger than ever before.