Instagram and other social media apps have opened social doors for all of us in both positive and negative ways. It's fantastic that we have an easy and accessible way to learn about someone new in our lives and to keep in touch with friends and family from a distance.
On the flip side, though, that newfound openness also paves the way for people to observe your life to an extreme degree or even to invade your privacy. The proof of this is in the fact that the phrase "Insta stalker" has become a household term.
How do you know if you have an Instagram stalker and what can you do about it? Settle in for this how-to guide.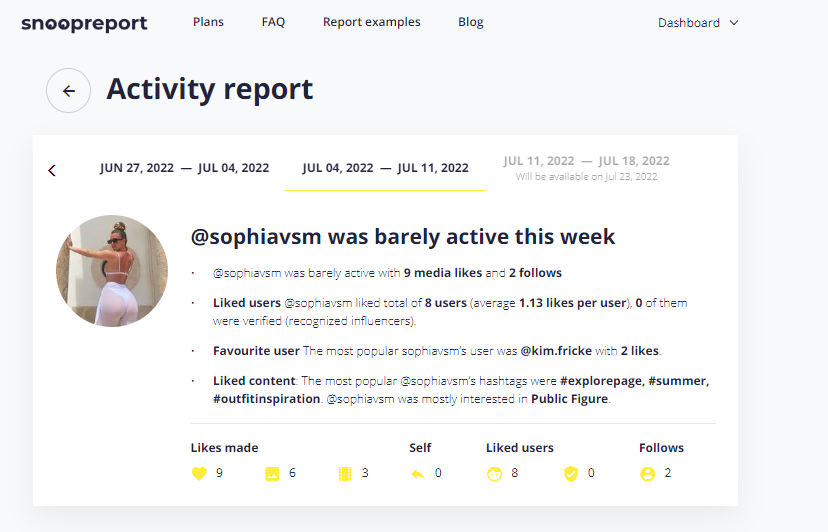 Table of Contents:
What Is an Insta Stalker?
Insta stalking isn't always as threatening or concerning as it sounds, and in fact, it's harmless in most cases. An Insta stalker is simply someone who keeps a close watch on your Instagram activity to gather information about you.
There are varying degrees of Insta stalking, of course. There are some people who are just interested in learning more about you so they visit your profile regularly, but they aren't peeping on anything that is supposed to be private. The next level is people who do stick to your publicly available content but who go a bit overboard. Maybe they watch your stories or reels over and over, for example.
Then there are people who take Insta stalking to a whole new level by breaching your privacy. They might install spy software on your phone, for example, to hack into your Instagram and monitor private corners of your account like your DMs.
Why Might Someone Be Insta Stalking You?
Insta stalking is more common than you might realize, and there are countless reasons someone may be Insta stalking you. For example:
Your significant other could be watching you to see if you're being faithful or to see if you're flirting or chatting with people you shouldn't.
An ex could still be carrying a flame for you and they may keep an eye on your Instagram to see what you're up to.
Someone who's interested in you romantically may want to get to know you better.
Your parent or grandparent might be curious about whether you're posting anything they deem to be inappropriate.
Your employer could want to keep an eye on your social media activity to see if you're posting anything that might harm the business's reputation or anything that reveals that you've violated their ethics.
If you're applying for new jobs, a potential employer might be Insta stalking you to assess your character and find out if you're a fit for the team.
A marketer or influencer may see you as a representative of their target audience so they could be watching your Instagram activity to gain insight into that audience.
These are just a few of the most common reasons someone may be Insta stalking you, and they're so varied that they probably don't narrow your suspect list. So let's move on to a how-to guide for detecting an Insta stalker.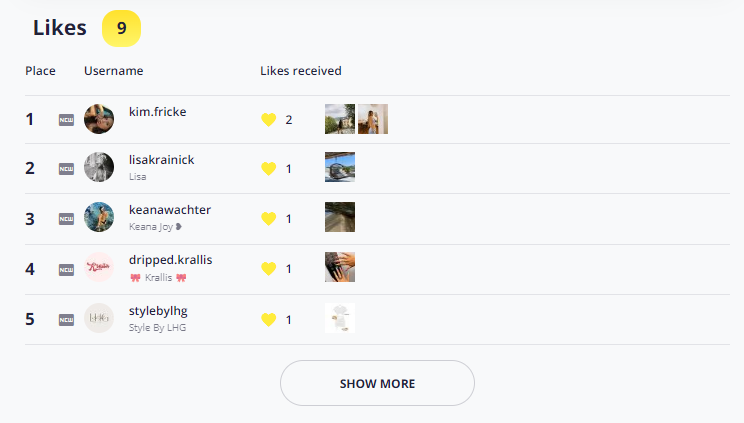 How to Detect an Insta Stalker
How simple would life be if Instagram would just send you a quick note that said, "Hey, this person seems to be spending a lot of time checking up on you, just FYI?" Unfortunately, that isn't how it works, and there's no singular strategy to hunt down an Insta stalker. If you use a collection of strategies together, though, you can get a reliable idea of whether someone is Insta stalking you.
1. View Your Followers
Many Insta stalkers aren't exactly trained sleuths so they don't go to great lengths to conceal themselves. For that reason, you'll often find them in the most obvious places…like your followers list.
To check your Instagram following list for stalkers, look through your list of followers for anyone you don't recognize. Click through to their profiles. You might be able to see where you know them from or it might confirm that this is someone you've never met who has no valid reason to be following your posts.
You should also keep an eye out for red flags on those profiles that they're fake accounts, like very few followers and few if any posts. If you see those red flags, it may mean someone is using that fake account to stalk your profile anonymously.
2. Check Your Notifications
Another seemingly obvious place to look for clues of an Insta stalker is your notification list. Check out the notifications of people who are liking and commenting on your posts. Do you see any suspicious patterns, like people who interact with your posts particularly often?
A particularly glaring signal is people who aren't following you but are interacting with your posts. Since they aren't following you, your posts aren't appearing in their feeds, so they have to be specifically seeking out your profile to see your posts. Even if someone is trying to Insta stalk you anonymously, it's easy for them to accidentally like a post.
3. Check Your Story Views
Stories are an Insta stalker detection goldmine because you automatically see who views each of your stories. You can use this to look for patterns, like people who view your stories particularly often or people who don't follow you but are viewing your stories.
Insta stalkers often don't just watch a story once; they watch it over and over. If you have a business Instagram account, you can see how many views your stories are getting, and if that number is significantly more than the number of people who viewed your stories, it could mean you have an Insta stalker.
Instagram doesn't offer you a way to see how often each person has viewed your stories. If you have a business account, though, there's a tricky way to figure it out if you have a suspect or a few of them. Post a story but click to hide it from everyone except your suspect. You'll be able to see how many times the story is viewed and you'll know all those views are the suspect because they're the only one who can see the story.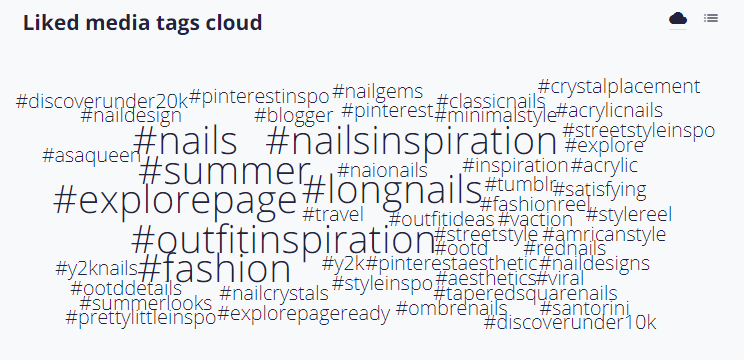 4. Check Your Phone for Spy Apps
Most Insta stalking takes place above-board, just using the posts you publish. There are some who take it to another level, though, by installing spy software on your phone or other device. That spy software lets them hack into your Instagram and view it as if they're you, even seeing your DMs.
One way to check for this is to detect spy apps on your phone. These apps usually hide their icons so you won't see them on your home screen. In most cases, though, you can find them in your settings.
On an iPhone, click the settings app and scroll down to the list of apps. On Android phones, click "Settings" and then "Apps and notifications," followed by "See all apps." Scroll through the list of your apps and look for any you don't recognize. They usually have innocuous names designed to deceive, so make sure you know for certain what each app is.
5. Use Third-Party Apps
There are numerous third-party apps available today that claim to be able to detect an Instastalker, usually by analyzing the activity on your profile. Use them with caution, though, and research each app before you try it. Avoid using apps that require you to give them your Instagram password because this puts your security at risk, and keep in mind that downloading any app puts you at risk for downloading malware.
What to Do if You Have an Insta Stalker
You follow the strategies above and discover someone who's Insta stalking you. What now?
Your next step may depend on who your stalker is. You might choose to confront them about it point-blank and ask them why. If you prefer not to, though, you can also keep them out of your business in other ways.
The obvious option is to block the person, but they'll know that you have blocked them and, in some cases, you might not want them to know. Another option is to change your account to be private and then remove the stalker as a follower.
From your Instagram profile, click the hamburger menu in the top right corner and click "Settings." Click "Privacy" and select the toggle for "Private Account." This way, new followers need to be approved by you. To then remove the stalker, click on your list of followers and find the Insta stalker. Click "Remove."
What if you identify your stalker but you don't know them? You could "get to know them" by choosing to Insta stalk them back.
Try the tool Snoopreport, for example. This Instagram activity tracker allows you to see any public Instagram account's activity, including the posts they like and the users they interact with most. This can be a perfect way to figure out who your Insta stalker may be, especially if they're using a fake account.
Becoming a Sleuth to Find Your Insta Stalker
There may not be a simple, straightforward way to identify your Insta stalker, but with the steps above, you can get a reliable idea if something smells fishy. If you've spotted an Insta stalker account and you want to get to the bottom of it, sign up for Snoopreport to start gathering intel of your own.