Growing your following on Instagram isn't a predictable process. It's complex, it varies greatly based on your target audience, and it requires a web of strategies that all work together. One of the most critical strategies to use is incorporating the best Instagram hashtags into your posts.
That's easier said than done, though, so many content creators and Instagram marketers turn to hashtag generators to help them optimize their posts. What is a hashtag generator and how can you use it to grow your Instagram following? Follow this guide to get up to speed.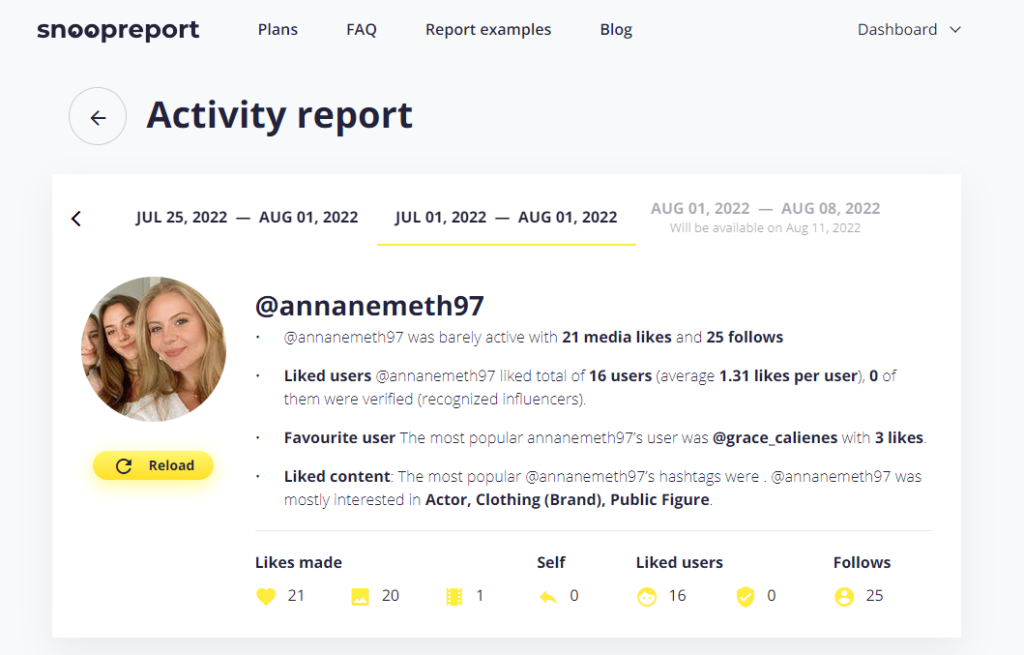 Table of Contents:
What Is a Hashtag Generator?
A hashtag generator is a tool that indicates the best hashtags to use for any given post. While each one is unique, these tools typically work by tracking the most popular Instagram hashtags for any given subject or topic and using your keywords, image, or caption to suggest the best ones for your post. For example, in many of these hashtag generators, you can upload a picture of your latest workout routine and the generator will suggest the top-performing and most relevant fitness hashtags to include.
How Can Hashtags Help Your Instagram Grow?
Hashtags are truly vital to growing your Instagram following in several ways, regardless of whether you're an influencer, a marketer, or just a person who wants to spread your voice further.
For one, hashtags allow you to take your post beyond being a standalone post and turn it into a part of a larger conversation because they group and categorize posts that share a topic. You're more likely to get engagement, and this brings more eyes (and more potential followers) to your content.
Second, Instagram hashtags can work with the Instagram algorithm to show your posts to users who tend to follow similar topics and hashtags. Finding and using the top trendy hashtags for Instagram makes your content more visible and makes your voice heard.
It's important to note, though, that you can't just identify a few hot hashtags and keep using them. Instagram's algorithm penalizes users that post repetitive content, so if you use the same hashtags over and over, your posts won't show up on as many news feeds. That's why a hashtag generator comes in handy by suggesting new hashtags so you can mix it up.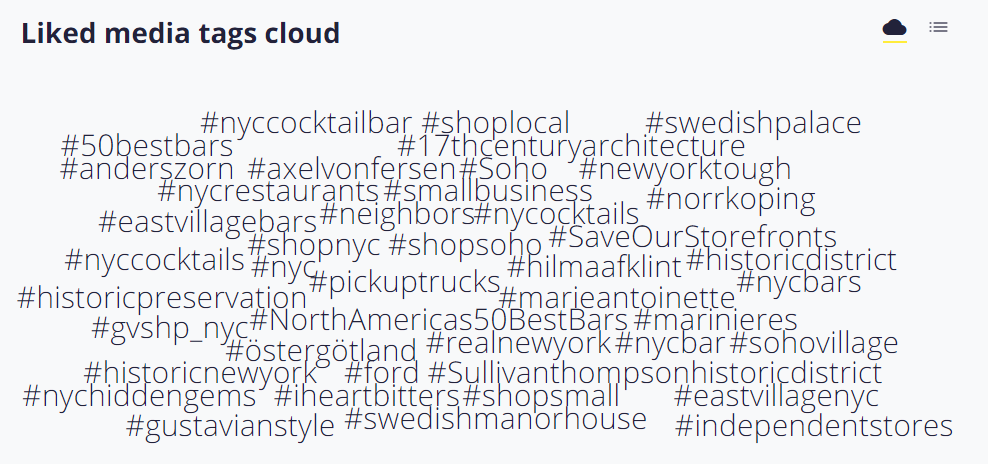 Top 5 Instagram Hashtag Generators
There are numerous different hashtag generators out there, so how do you know which ones are the best fit for your needs? Some are more sophisticated than others, and each one has its own features and quirks. It's often a matter of trial and error, but these top five Instagram hashtag generators are a great place to start.
1. Inflact
If you're looking for a technologically advanced hashtag generator, Inflact should be at the top of your list. This AI-based generator is a whiz at finding the most promising hashtags for any topic.
There are three ways to search: by keyword, by photo, or by post URL. The photo and keyword options allow you to plan out your hashtag strategy, or you can publish your post and paste the URL into the Inflact generator to see the best hashtags for your post in its entirety. Not only will you get a list of thriving hashtags but you'll see their frequencies too so you can prioritize and select the top options.
If you fall in love with Inflact's hashtag generator, you can put the brand to use in other capacities. They have several products and tools for social media marketing, each with its own purpose and complexity so you can choose the tools that suit your needs.
2. All Hashtag
All Hashtag originally launched in 2015 as a rather simple hashtag generator. It has grown and expanded in the years since, with numerous new features making it a powerful asset for anyone's social media marketing strategy.
All Hashtag is built around keywords, so just type in any topic or term and see the best hashtags to get visibility for your post. When you search for hashtags, you can select "top hashtags," "random hashtags," or "live hashtags" to refine your search.
For all the data buffs out there, All Hashtags has another useful tool that complements its hashtag generator: a hashtag analytics tool. You can get the full scoop on how well it performs relative to other hashtags, how many times it has been used, and more. All Hashtags has a top hashtags tool as well to show you the most popular hashtags, which can be a fantastic way to choose a topic for your next post.
3. Photerloo Instagram Hashtag and Keyword Generator
Photerloo actually started as a smart photo uploader tool that allowed photographers to advertise and sell their photos online. While it still serves that purpose, Photerloo also has an exceptional Instagram hashtag generator.
Using advanced machine learning, the Photerloo hashtag generator analyzes the content of your photo and suggests the most successful hashtags to fit it. It also lays out the best keywords to incorporate into your post based on your photo.
Keep in mind that Photerloo is specifically designed to look for Instagram hashtags. That doesn't mean its suggested hashtags won't perform well on other platforms, but it analyzes and chooses hashtags based on Instagram data specifically.
4. Hashtags for Likes
If you're familiar with keyword research tools, Hashtags for Likes will feel very similar. It gives you much of the same data, like popularity or frequency and difficulty, but for hashtags instead of keywords. You'll get more data than most hashtag generators provide, putting some grease on your wheels so you can drive a more profitable social media marketing strategy.
In exchange for that thorough data, though, you'll have a price to pay. While many hashtag generators are free or let you complete a certain number of searches for free, Hashtags for Likes is a paid service with additional data that unlocks with a higher tier of membership.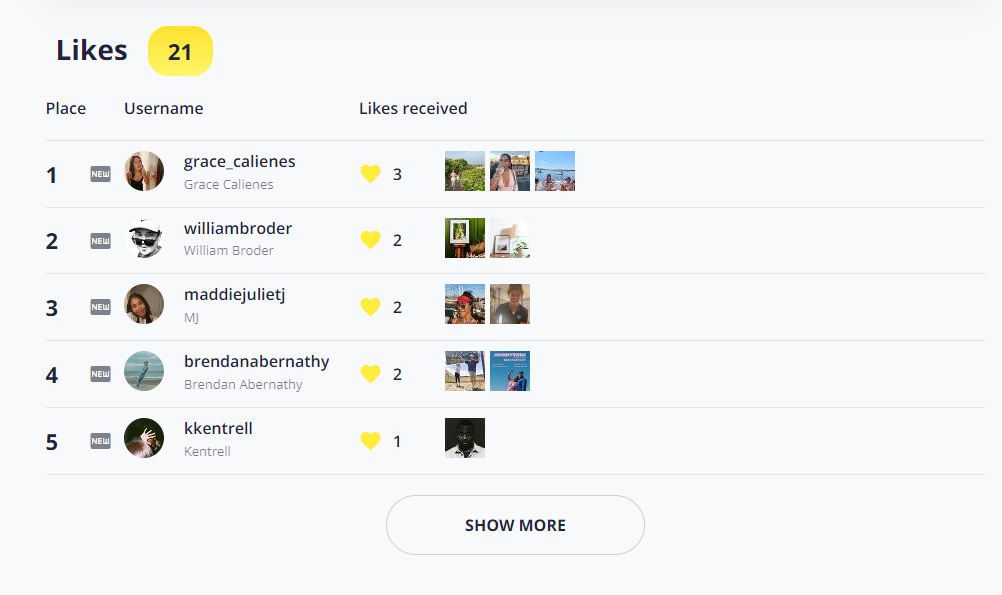 5. RiteTag
RiteTag is a powerful tool you can use in several potential ways. As a Chrome extension or a mobile app on either iOS or Android, RiteTag can analyze your post as you're creating it and suggest the best hashtags to include. It can do this for text as well as images, making it highly versatile.
RiteTag is typically part of a larger service called RiteKit: a toolkit for social media marketing and social media management that can be as complex and featureful as you'd like it to be. You can purchase RiteTag on its own for a low fee of around $4 per year, or you can purchase it as part of your RiteKit.
More Tips for Finding the Top Instagram Hashtags for Your Posts
A hashtag generator is a fantastic tool for seeing a list of great options for your Instagram tags, but there are other steps you can take to further refine your hashtag strategy. Follow these top tips.
Identify Popular Hashtags Among Your Target Audience
Growing your Instagram following isn't just about getting more eyes on your posts; it's about getting the right eyes on your posts. You have a target audience you're trying to appeal to, so it's best to find hashtags that specifically attract that audience.
The best way to do that is with a tool called Snoopreport. Snoopreport is an online instagram activity tracker that gives you a report of any public Instagram account's weekly activity. Specifically, it shows you the posts they're liking, the topics they're most interested in, and most valuably, the top Instagram hashtags in the posts they like most often.
Using this tool to appeal to your target audience is simple:
Sign up for a Snoopreport account.
Select and purchase your Snoopreport subscription based on the number of Instagram accounts you want to track.
Identity as many Instagram accounts as you want who fit the description of your target audience.
On your Snoopreport dashboard, click "Add Account" and enter the username for each of the accounts you want to track.
Sit back, relax, and get a report every week of the top hashtags that appeal to each of the accounts you're tracking.
This process is cost-effective and takes minimal time on your part but it allows you to be more strategic and specific in choosing hashtags for your posts.
Study Your Analytics
Part of Instagram success relies on good old-fashioned trial and error. Take a look at some of your best-performing Instagram posts and jot down the hashtags you used in them. You can incorporate those specific hashtags in your future posts or look for themes and patterns among those hashtags. Maybe your followers seem to like #inspirationalquote posts, for example.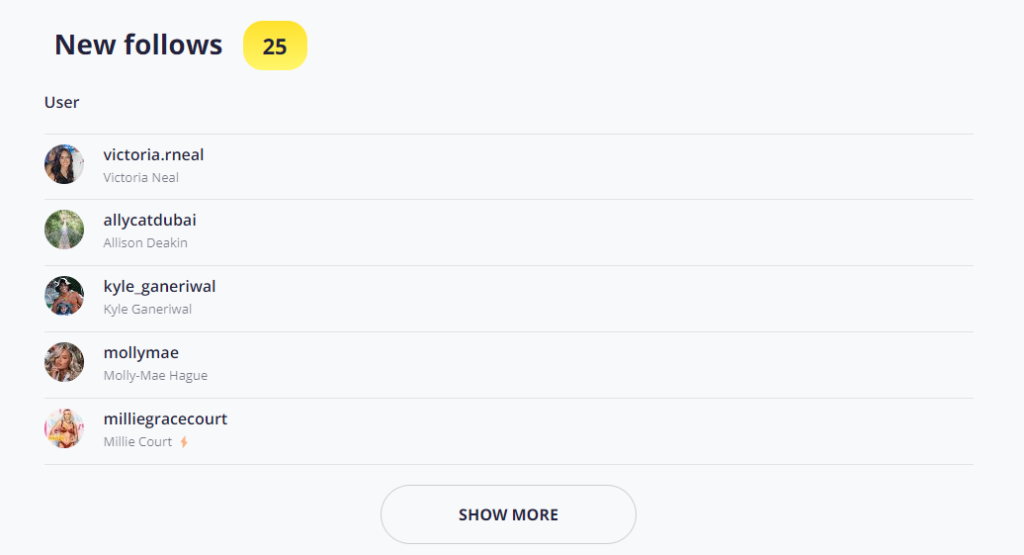 Harnessing the Power of Hashtags with the Right Tools
Using hashtags smartly could be the trick that helps your Instagram following start to grow and thrive before your eyes. When you have the right tools in your toolbox, you have the power to put the top hashtags to use.
To get started, try out any of the hashtag generators above and take it a step further by signing up with Snoopreport for audience-specific hashtag insights.