Don't panic; we aren't talking about the harmful Instagram stalking that could put you in prison. Internet stalking is simply keeping tabs on what a person or group of people are doing on social media. This sort of research has both business and personal benefits, and today we'll talk about the positive aspects of tracking social media usage and habits. By the end of the article, you'll know exactly how Snoopreport works and why this data is essential.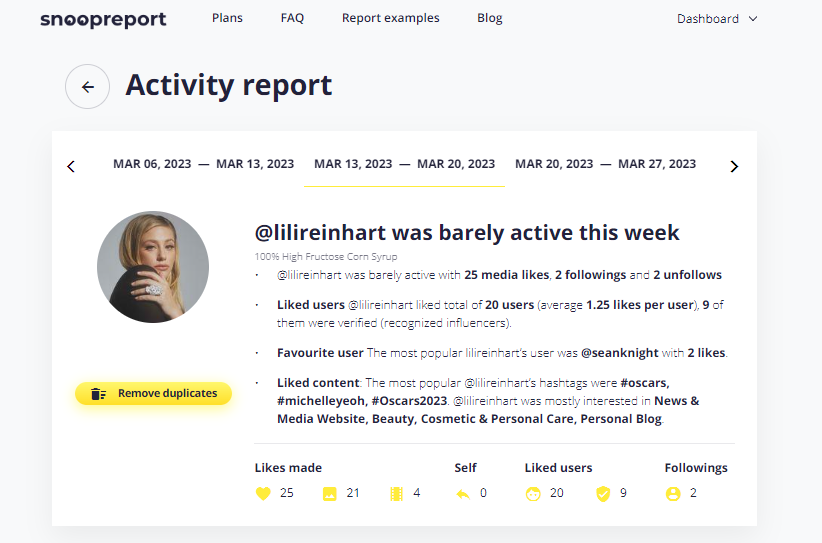 Table Of Contents:
Top Reasons You Might Want To Stalk Someone On Instagram
For personal reasons, you might want to track your own family or friends to gather valuable information that can help you with personal interactions or to help keep those you love safe. It's only natural to be curious about what people you care about are doing online.
Track your children's Instagram activity for safety. While most of the time, social media is a fun distraction, we all know there is a dark side as well. Children especially need to be careful on social media. While young children aren't allowed to have Instagram accounts, even teens should be monitored online as they learn how to navigate social media.
Track your boyfriend, girlfriend, wife, or husband on Instagram to see if they are loyal. Most people are trustworthy, but if you have any doubts, seeing how they follow and what content they like on Instagram could help ease your mind.
Track your family or friends to learn more about them. Want to know what your favorite niece is into these days? Maybe you need a birthday gift idea for your sister. Instagram activity data can show you a lot about the people you care for, including their hobbies and interests.
Track your favorite celebrity for fun. We all have a celebrity or two we can't help but love and follow. Track your favorites to see who they follow (or unfollow), what the tea is, and what hashtags they are associated with so you can learn more about them and see what they are up to.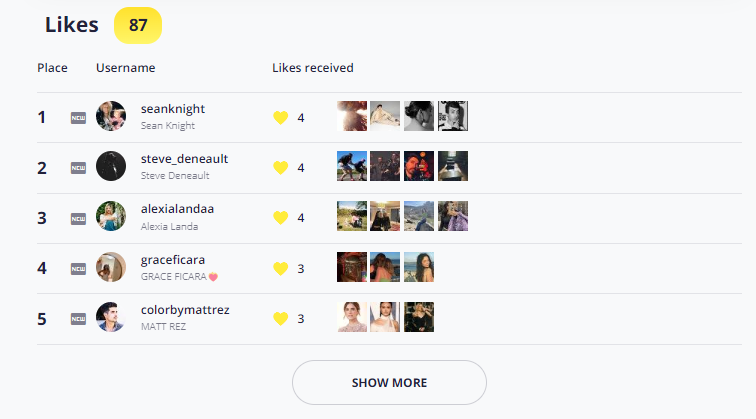 Is Following Someone's Activity On Social Media Legal?
Using a tool like Snoopreport is completely legal. First of all, we only track public accounts. If an account is private, you won't be able to track it. This protects the privacy of those people who wish only to share their activity with a limited audience. Second, we are only tracking public actions. Who you follow and what content you like is already data that is readily available on Instagram. Snoopreport simply compiles it for you in a convenient way, saving you hours of time. As you can see, everything is safe and legal when it comes to social listening tools on Instagram.
What Type Of Information Does Snoopreport Track?
The information that Snoopreport gathers will be sent to you in a weekly report and has tons of information you can use to gain in-depth knowledge about a person. For example, Snoopreport will give you data on the following subjects:
How active they were on Instagram.
How many people they followed, and who those people are.
How many people they unfollowed, and who those people are.
What content they liked.
What content they shared.
What content they saved.
What hashtags they are interested in.
A history of shares and saves.
And more!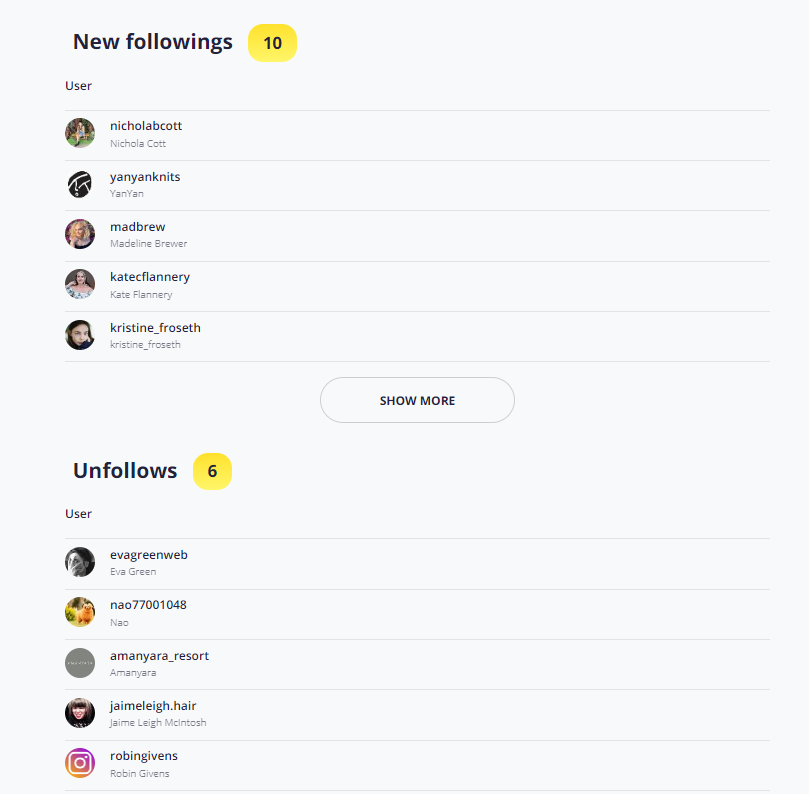 Top 4 Useful Insights To Be Gained From Snoppreport For Personal Use
This tracker won't just keep you entertained; it will help you with some of life's trickiest situations. Here are four insights you won't want to miss with Snoopreport.
#1. Learn what your teens are really doing on social media.
Tracking teens' social media usage can save them from harm and help you determine the best times to have life's biggest discussions. You'll know if they are starting to get interested in drinking, drugs, or sex or are being harassed or bullied online. This can lead to some open and honest conversations that will help foster confidence and a positive mental image in your child. Many people worry about the effect of social media on teenagers' mental health, and they are right to be worried. A study cited by NPR shows that 1 in 3 teen girls have contemplated suicide. It is a wise idea to track Instagram usage for your kids.
#2. Find out if you're a good judge of character.
While everyone wants to think they've finally found "the one" the truth is sometimes you get hurt in love. Snoopreport can help you validate your suspicions or redeem someone in your eyes. See who they are following and what photos they like.
#3. Learn more about the hobbies and interests of your loved ones.
Want to know how to become the best at picking the perfect gifts? Snoopreport will uncover all your friend's top interests and hobbies. Get to know just what they like and don't like by watching what hashtags they interact with and what content they enjoy. It's an easy way to keep in touch with relatives you don't see as often but want to talk to or buy gifts for occasionally.
#4. Enjoy feeling closer to your favorite celebrities.
It can be hard to keep up with the drama in Hollywood. If spilling the tea is your passion, then Snoopreport will make it easy to see who unfollowed each other and help you figure out why.
Top 4 Useful Insights To Be Gained From Snoppreport For Business Use
Instagram tracking can also be very useful in growing your business. Social listening is a practice used by marketing departments to help them monitor their brand's reputation, learn more about the competition, and interact more authentically with their ideal audience. Here are four business insights you can get from using Snoopreport.
#1. Keep tabs on what people are saying about your brand on social media.
Tracking Instagram activity can help you get a sense of what people think about your business. In fact, you can even track your own company's Instagram account. Have you ever wondered what hashtags people associate with your brand? This could be your chance to find out.
#2. Figure out what your competition is up to.
One of the first things a business owner should do with Snoopreport is to create a report for all the accounts belonging to their biggest competition or other similar companies in similar niches. By researching their most popular content, you can generate a ton of ideas for your own content. You'll be able to see who these brands follow and what content they like and share. You might even be surprised to find out they were stalking you first and using your account for ideas!
#3. Look for content ideas relevant to your target audience.
The Instagram algorithm is responsible for showing users posts they are likely to enjoy, and it gets smarter with each passing year. The algorithm tends to show you more of what you've already liked in the past. If you like, share, and save a lot of content about rabbits, then guess what? You'll start seeing many more rabbit posts in your feed. Brands can use this information to learn the exact type of content they need to be making to get in front of their audience. How do you do this? Try running Snoopreports for a few of your known customers.
#4. Build a customer profile based on the interests of real people.
A profile, or customer persona, is a completely made-up "ideal customer" for your business. This perfect customer is the person you will think of when making product decisions, marketing decisions, and branding decisions. This concept works best when your persona is as realistic as possible. A great way to build an authentic ideal customer persona is to mirror real people you find on social media. Try following people that already follow your competition. Monitor their social media use to discover their interests and their problems.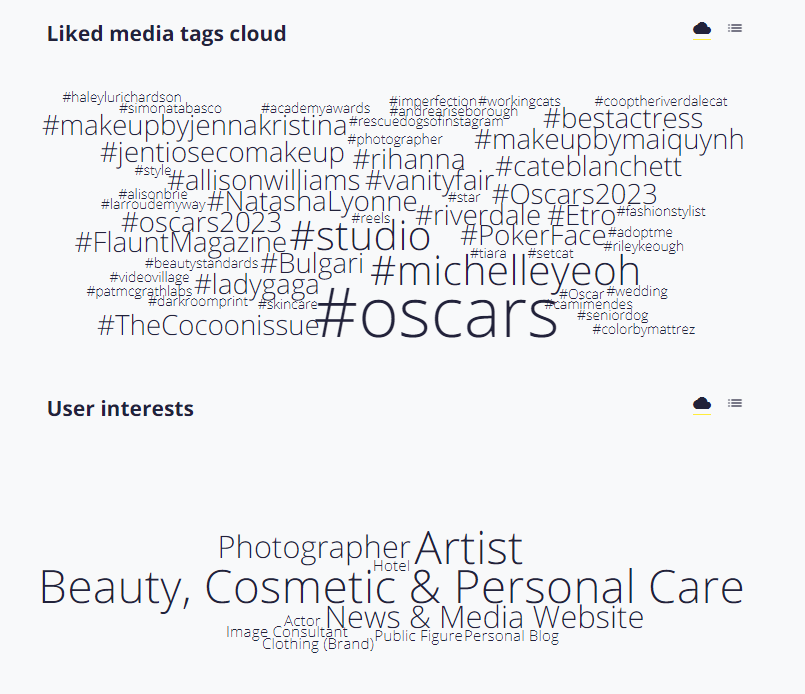 How Easy Is It To Get Instagram Activity Reports From Snoopreports?
Getting data from Snoopreport is easy, with plans starting at just 99 cents per week. You can even monitor multiple accounts, depending on your subscription. In fact, you can track up to 100 accounts on our highest-tier plan. You'll be given access to a dashboard where you can easily add public accounts you wish to track. The data is compiled in easy-to-understand weekly and monthly reports. You'll wonder how you ever got by without them.