On Instagram, people post 80 million photos daily, and they get billions of likes – to be more exact, 3.5 billion likes every day. It is no wonder that it's the dream of many to get lots of free Instagram likes for their posts.
However, with the constant changes to Instagram's algorithm, it can be challenging to keep up with the latest strategies to increase your engagement. Fortunately, we've got you covered with X powerful hacks that will help you get more likes on Instagram. While there are no tricks to guarantee overnight success, these tried-and-true methods will give you a strong Instagram presence in the long run.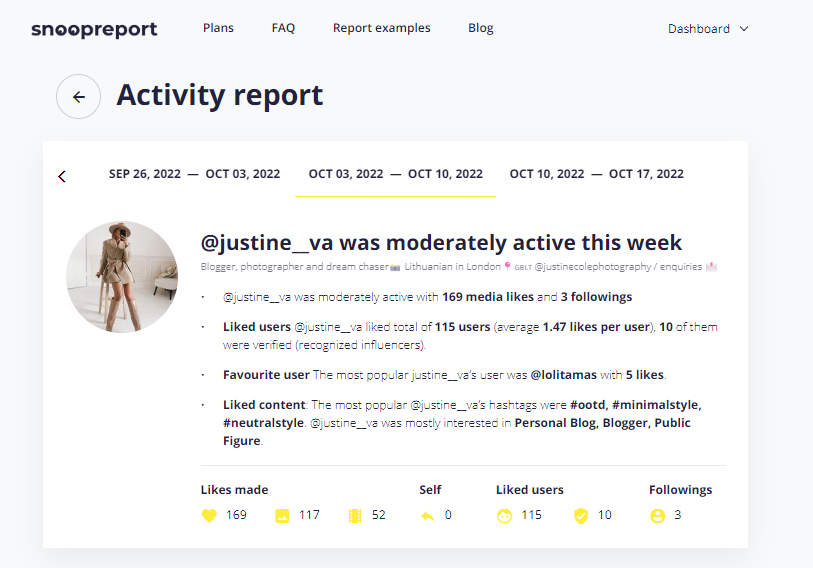 Table of content:
Why Instagram Likes Matter
Here's why Instagram likes are important:
Social Proof
Instagram likes are a powerful social proof that can help you gain more Instagram followers. Not only do Instagram likes to show that people are engaging with your posts, but they also make it easier for potential followers to trust you.
Algorithmic Visibility
Instagram takes into consideration the number of likes a post receives when determining its visibility in people's Instagram feeds and Explore pages. Instagram posts with more likes and engagement are deemed to be more interesting or relevant; thus, Instagram will prioritize showing them.
Brand Credibility
People use Instagram likes to measure the credibility and trustworthiness of a brand. For example, if you're a fashion brand, Instagram users will likely check out the Instagram likes your posts have received before deciding to buy from you.
Research has revealed that a staggering 81% of customers need to trust a brand before they purchase from them. Instagram likes are a powerful tool to increase your brand's trustworthiness.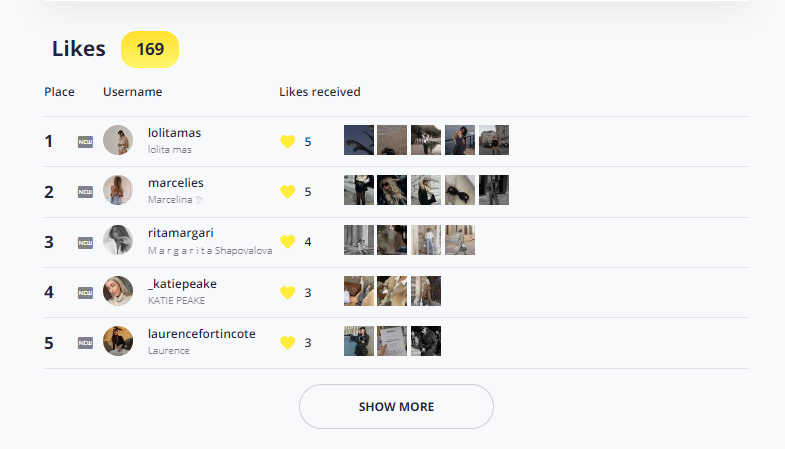 Audience Engagement
As we mentioned above Instagram algorithm takes into consideration Instagram likes as one of the factors when deciding which posts to show. Instagram users also pay more attention to the most liked photos on Instagram than those with few Instagram likes. The more Instagram likes a post has, the more interesting it is for Instagram users. It encourages them to comment and even share your content, further increasing your reach and engagement.
10 Ways How to Get More Likes on Instagram
1. Use Relevant Hashtags
Hashtags are a powerful tool when it comes to increasing the visibility of your Instagram posts. By using relevant hashtags, you can get your content in front of a wider audience, which means more likes and engagement on your posts. Think of hashtags as a way to categorize your content and make it easier for users who are interested in those topics to find you.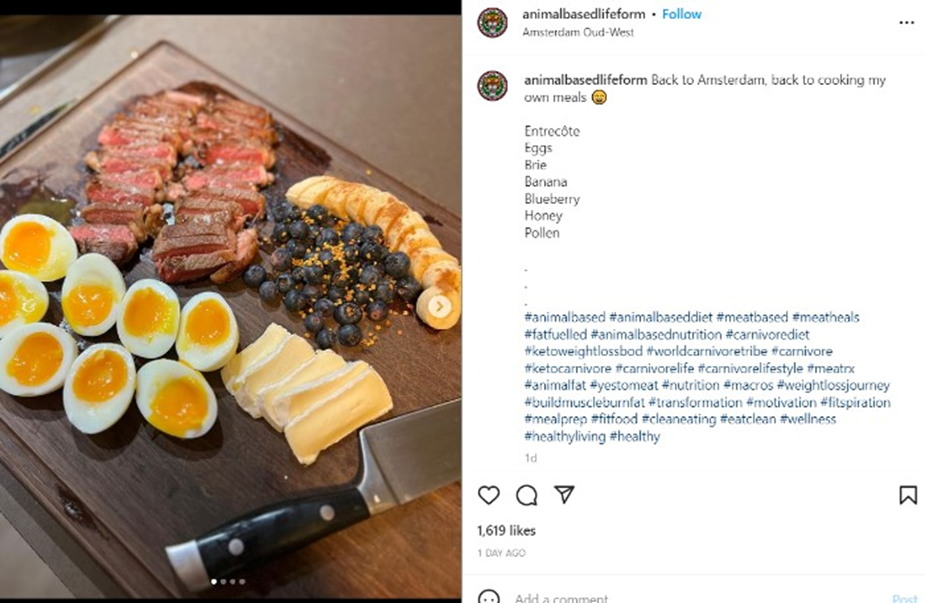 For example, if you're posting a photo of a delicious veg food, using hashtags like #carnivoredietor #worldcarnivoretribe will help your post show up on those pages where other users who are interested in similar content can discover your post.
The more specific and targeted your hashtags, the better chance you have of reaching the right audience and getting more likes on your posts. So don't be afraid to use them liberally…
To ensure you use the most appropriate hashtags for your brand, consider Snoopreport. This helpful tool can monitor and track user preferences when it comes to hashtag usage.
Moreover, with its analysis capabilities, Snoopreport allows you to pinpoint which hashtags are already resonating with your target audience – enabling you to select the best ones for maximum engagement on your profile.
2. Analyze Target Audience Likes
If you have an Instagram account, it's important to know who your target audience is. You could pick a very broad demographic or a very specific one, depending on what type of content you produce.
To determine what kind of content will resonate with them the most, though, take some time to observe what other posts they're interacting with – this way, you can make sure that your content adequately reflects their interests and values.
So, how can you use Instagram likes to your advantage?
Analyzing the Instagram likes of your target audience is not an easy way for users to check the posts a particular person or group of people has liked. That's why tools like Snoopreport are so valuable for anyone who seeks to obtain information about accounts with a public profile – by tracking likes, hashtags, interests, and followers.
In doing so, it renders insight into user behavior – both potential and current followers of yours as well as your competitors'. With this data, you can thoroughly analyze the landscape of your niche market, which in turn grants you the ability to create content that will draw more likes to your page than ever before.
Here's the video that demonstrates how to use an Instagram activity tracker to get target audience likes:
3. Craft Compelling Captions
Crafting compelling captions is a powerful way to attract more likes on Instagram. While the platform is primarily visual, using words can help you stand out and connect with your audience on a deeper level.
With the investment of your time and care in crafting thoughtful captions that give further context, you can bring out your brand's personality for all to see and provide a more comprehensive view for followers. And as an added bonus, Instagram's algorithm loves text-based content, so it's a win-win for boosting engagement.
4. Create a Reel
If you're looking to up your Instagram game, creating a Reel might just be the way to do it. Even if videos aren't your forte, Reels are quickly becoming one of the most engaging formats on the platform.
In fact, they have a higher engagement rate than still posts and likes count as part of that engagement. So why not give it a try? You might just be surprised by how much more attention your account garners with this fun and creative format.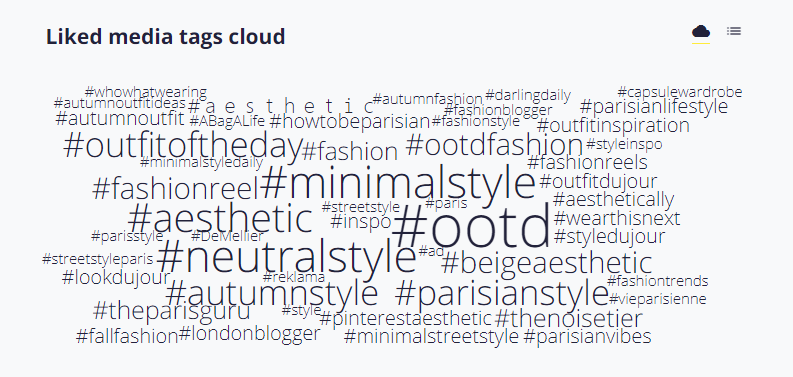 5. Run Like-To-Win Contest
Who doesn't love free stuff? Running a like-to-win contest is a surefire way to get those likes pouring in. Whether it's a prize package or simply bragging rights, people will be more inclined to hit that heart button if they know there's something in it for them.
Make sure to choose a prize that's relevant to your brand and audience, and be sure to provide all the rules and details in an Instagram story so that everyone knows what's at stake. And you can even set a minimum LIKE requirements as an entry for added engagement.
So go ahead and give the people what they want – a chance to win big and show some love at the same time.
6. Post High-Quality Photos
At the end of the day, Instagram is a platform built on visuals. If you want to attract more likes, it's best to post high-quality photos that tell a story. Don't just post anything – make sure to take the time to select and edit the best ones for maximum engagement.
7. Share User-Generated Content
User-generated content (UGC) is an incredibly powerful tool for Instagram marketers as it provides a way to show off your product or service in action. Whether it's a customer testimonial or an Instagram takeover, encouraging and highlighting content submitted by your users provides more authenticity to your brand.
8. Give Behind-The-Scenes Sneak Peek
Who doesn't love a good behind-the-scenes look? Giving your followers an exclusive sneak peek of what goes on behind the scenes of your business will go a long way in boosting engagement and affinity for your brand. It also gives you a chance to show off the people behind the scenes – so don't forget to showcase your employees.
Pro Tip: Don't show everything at once – keep your followers coming back for more.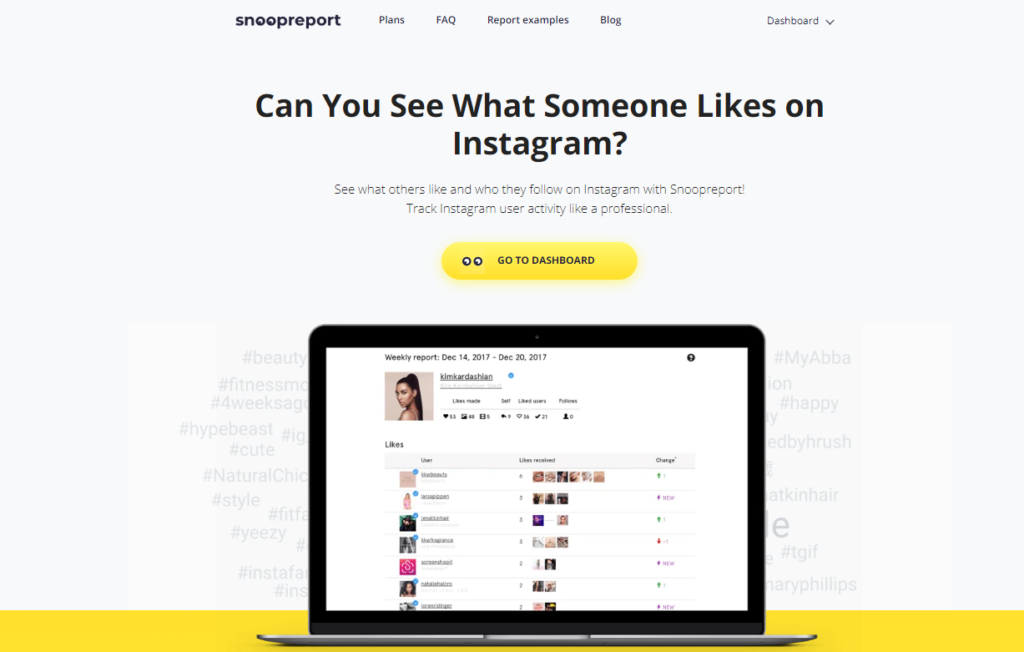 9. Post at Optimal Times
Years ago, Instagram updated its news feed algorithm to prioritize the most relevant content instead of just displaying posts chronologically. As an added bonus, if you post while your followers are active and engaged on the platform, there's a greater likelihood that they'll view it and give it some love! After all, recent postings still take precedence over older ones in terms of visibility.
How to check the best time to post?
Head to Insights in your audience for Instagram, and you'll quickly be able to determine the peak days of activity as well as the ideal times when your followers are most active.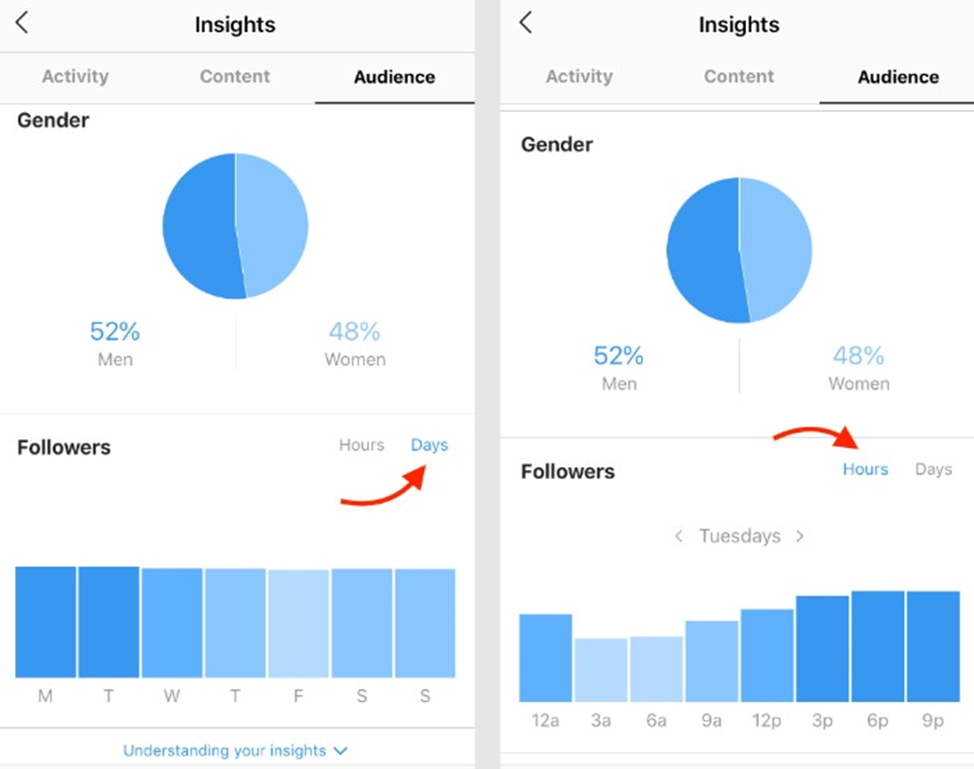 10. Share Posts to Story
With a large number of Instagram users selecting to view stories rather than scrolling through their feeds and the algorithm occasionally preventing your posts from appearing in feeds, it is now more important than ever to share posts to your story.
This can help you get more eyes on your post, and free IG likes as viewers of your story will be directed to your post if they click 'See More.' And Instagram also now offers the ability to add links in stories, so this is a great way to drive traffic back to your website.
FAQs
Why is it so hard to get likes on Instagram now?
In recent years, we have been met with a drastic decrease in impressions, engagement levels, and the number of new followers. This is largely due to Instagram's 2023 Algorithm that now only allows 10% of your current following to view posts.
Why am I not getting enough likes on Instagram?
It could be due to a number of factors, including failing to post content that appeals to your target audience. Additionally, it's essential for captions accompanying posts to be engaging and thought-provoking; similarly, using relevant hashtags is key in optimizing visibility. Lastly, if none of these apply, then consider timing – ensure that posts are created when most members of the intended demographic will likely see them!
Which time get more likes on Instagram?
The most opportune time to post across all time zones in 2023 is at 4 AM. Instagram has more users logged in at this time than any other, so it's the optimal time to capitalize on Instagram's algorithm and get maximum reach with your post.
Conclusion
Instagram is a powerful marketing tool that can help you to reach and engage with your target audience. By taking advantage of Instagram's features, optimizing posts, and frequently posting at the optimal timing, you can maximize Instagram engagement and increase likes! Just remember to avoid buying Instagram from inappropriate sources as Instagram views buying likes and followers negatively and could lead to the suspension or deletion of your Instagram account.