Instagram has the power to be more than just a place to catch up on what's happening in your friends' lives, enjoy some funny memes, and share some snapshots of your recent escapades. If you know how to use it, Instagram can be a valuable resource for learning more about a person, keeping an eye on the ones you love, and even making a living.
One of the best ways to do all of this is to see what posts a person is liking on Instagram. But what's the best strategy for how to see what someone likes on Instagram? Let's explore why this is such valuable information and what your options are for how to see what someone likes on Instagram in 2022.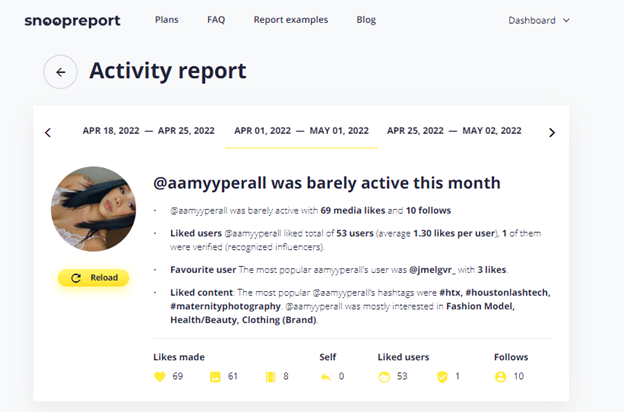 Table of Contents:

Why You Might Want to See What Someone Likes on Instagram
First things first: why would you want to see what someone likes on Instagram? What can you learn from this and how can it help you? There are actually several reasons you might want to know how to see what someone likes on Instagram in 2022.
Keep Tabs on a Loved One
Social media can be a risky place. It can introduce kids to dangerous people and to subject matter that they aren't yet mature enough to handle. It can be a risky place for relationships too, providing anonymity that makes it easy for people to stray from their commitments. If you want to keep a protective eye on your loved ones, seeing the posts they like can be a helpful tool.
Having a view of your loved one's Instagram activity can help you either protect them or grow your trust in them. You can see whether your child is seeing or interacting with content that is age-inappropriate. When it comes to a significant other, you can see whether they're interacting with people they shouldn't be, all based on the posts they are liking.
Learn About Someone New
If you have someone new in your life, their Instagram activity can be a fantastic way to get to know them better. From seeing what Instagram posts they like, you can learn:
Who the important people are in their life
What they're interested in
What their hobbies and passions are
Their opinions on a wide variety of topics
If there's someone you recently started dating or are interested in dating, a new friend in your life, or anyone else you want to know better, their Instagram activity can open the window to valuable insights.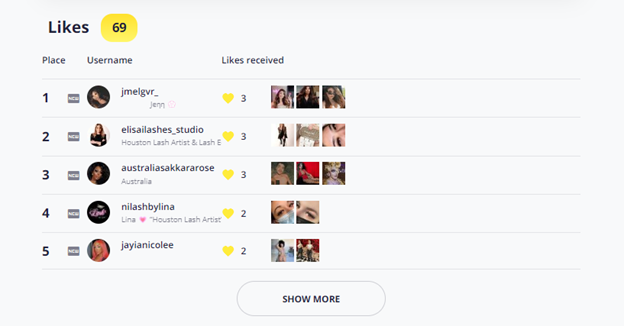 Gather Intel for Instagram Growth
If you're trying to grow your Instagram impact, whether you're an influencer or a marketer for a brand, seeing what people are liking on Instagram is invaluable. The best way to pull in new followers and to get your target audience's attention is to create content they love. You can find out what that content should be by watching what your target audience likes.
Your Instagram account, for example, might be aiming to reach people in their 30s. If you can see what Instagram users in their 30s are liking, you can see what type of content you should produce to get their attention.
How to See What Someone Likes on Instagram in 2022: The Hard Way
For all the great data Instagram offers, it has a serious gap: it doesn't give you a way to see the posts that a user has liked. Sure, if you go to a post, you can see that the person has liked it, but it's a matter of luck that decides whether you stumble upon those posts or not.
There are difficult techniques you can use to try to track down the posts that a particular user has liked.
Mirror Their Following List
Many people don't go looking for posts on Instagram; they just scroll through their newsfeeds. Because of Instagram's algorithm, most of the posts on the person's newsfeed will come from Instagram accounts they follow. If we follow this logic, it means that most of the posts that a person likes will come from the accounts they follow.
To see as many posts as you can that the person has liked, try following these steps:
Go to the person's profile and click "Following."
Go to each account that they follow and follow the account yourself.
As those accounts' posts start showing up in your newsfeed, take a look at the list of people who have liked each one and see if the person has liked it.
With this method, there's a good chance you will see many of the posts that the person has liked. Of course, there are issues, though.
For one, this task essentially takes over your newsfeed, filling it with posts from the accounts the other person follows. The posts you actually want to see for your own reasons, like posts from your family and friends, may get lost in the shuffle.
Second, this method isn't very reliable. Instagram has its own ways to determine which posts show up in your feed and which don't – it won't necessarily show all the posts from the accounts that you now follow. On top of this, there's no guarantee that the person is only liking posts from these accounts.
Check the Accounts They're Following
If you don't want to lose your personal newsfeed to the accounts that someone else is following, there's another option. You could make a routine of following these steps every week or every few days:
Go to the person's account and click "Following."
Click through to each account they're following, one at a time.
In each account, look at the most recent posts and see if the person has liked them.
This is a similar way of checking the accounts that the person follows to try to see as many of their liked posts as possible. Like the method of following all those accounts as yourself, though, this method isn't fully reliable and you're likely to miss some of the posts they like.
This method is also extremely time-consuming. Depending on how many accounts the person follows, it could take an hour or more to check each one every time you want an update.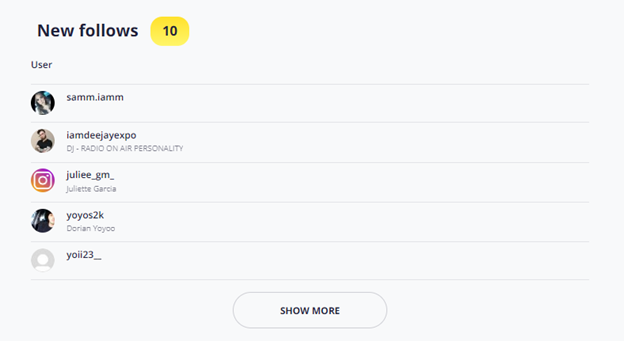 How to See What Someone Likes on Instagram in 2022: The Easy Way
Fortunately, there's an easier answer to how to see what someone likes on Instagram in 2022. It's a simple tool called Snoopreport.
What Is Snoopreport?
Snoopreport is an online Instagram account tracker. You tell the site what accounts you want to track and it keeps a running list of all the posts they like. Each week, Snoopreport sends you a report that shows every post the person has liked over the past week. You don't need to do any manual checking, nor do you need to wonder if there are posts you're missing.
Snoopreport even takes it a step further and includes other data in the report. It shows you which account's posts the person has liked most often so you know who they're engaging with the most. You'll also see a list of the new accounts the person has followed in the past week as well as a breakdown of the top hashtags and topics in the posts they like.
How to See What Someone Likes on Instagram in 2022 Using Snoopreport
Using Snoopreport to see what someone likes on Instagram is surprisingly easy, especially compared to the cumbersome strategies above. Just follow these steps:
Sign up for a Snoopreport account.
Choose and purchase your Snoopreport subscription plan. There are multiple plan options based on the number of accounts you want to track.
Click "Add account" on your dashboard.
Type in the handle of the Instagram account you want to track.
That's it – from that point on, you'll receive a report every week of the person's Instagram activity.
Benefits of Using Snoopreport
Without a doubt, Snoopreport is the easiest and most reliable strategy for how to see what someone likes on Instagram in 2022. Consider these top advantages:
Easy use – it couldn't be easier to get the information you want with Snoopreport. It takes a matter of minutes to set up your account initially, and it doesn't take any ongoing work to continuously watch the account's likes.
Reliability – With Snoopreport, you know that you're getting the full picture. You can be sure that all the posts the person has liked are on that report rather than using other strategies and hoping you're coming across all the posts they have liked.
Affordability – the prices for Snoopreport accounts are highly economical. While there are different plans that allow you to track varying numbers of accounts at a time, you can track up to two accounts for just $5 per month.
Anonymity and discretion – Snoopreport is entirely anonymous. The person doesn't even know their activity is being tracked, so of course, they won't know that you are tracking them. Furthermore, your Snoopreport is not tied to your Instagram account (you don't even need an Instagram account to use it), so there's no link back to your Instagram.
With all these advantages, Snoopreport is the clear answer to your intel-gathering needs.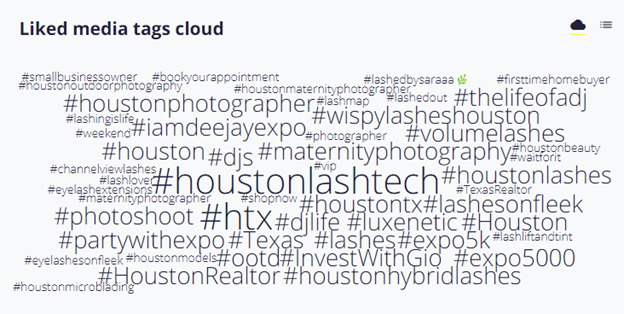 Choosing the Best Method for How to See What Someone Likes on Instagram in 2022
In looking at your options for tracking the posts someone likes on Instagram, there's a clear winner: Snoopreport. To get the information you're looking for and simplify your life, get started by signing up for a Snoopreport account today.