It seems as if there's a new Instagram update every few days. Every time we turn around, there's a new feature or a change to how certain features work. As fantastic as it is to see the platform always growing and changing, it does present a challenge: keeping up.
Keeping an eye on Instagram updates allows you to create your content in a way that works with the latest features and algorithm functionality. If you want to grow or maintain a strong Instagram following, staying on top of updates is a priority.
To help you do that, we're looking at the most impactful Instagram updates in recent months.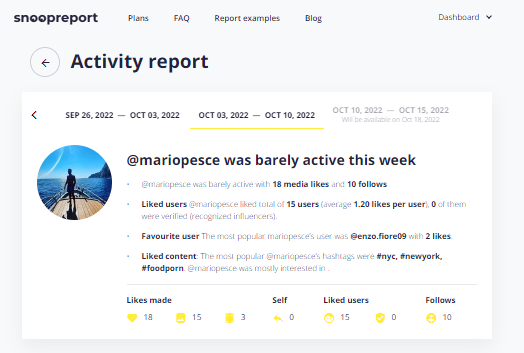 Table of Contents:
Top Instagram Updates in 2022
Instagram is constantly making changes and tweaks, but some have a significant impact on the way you and your followers use the platform. Check out these top updates to make sure you're taking advantage of Instagram as best you can.
Reels Over Video Posts
One of the most significant recent Instagram changes is the removal of standard video posts. You can no longer post a video in the original square format. Instead, it's all about reels.
Instagram has been making improvements to its reels and finding ways to encourage reels for many months, likely to compete with growing platforms like TikTok and YouTube Shorts. This seems to be the latest and potentially most significant push in that direction.
"Not Interested" Selection
The newest Instagram algorithm change puts more power in users' hands. Instagram now lets you mark posts that you're not interested in. Simply click the three dots in the upper right corner of the post and select "Not interested."
This is helpful because it gives the Instagram algorithm a growing base of knowledge about what a user does and doesn't want to see. The algorithm can better curate the suggested posts.
Double Exposure for Reels
To add more functionality to reels, Instagram recently rolled out a fun new feature called double exposure. You can now take a photo and then record a video reel on top of it. This is one more of several editing tools Instagram has incorporated into reels, like a timer, a video layout feature, effects, and so on.
Following-Only Feed
This new Instagram update may not be music to your ears if you're a creator. Instagram now offers the option for users to see a feed of exclusively posts from profiles they follow – no suggested posts or ads. To do this, simply click on the Instagram logo in the top left corner of the app and select "Following."
While this isn't the default option, it could make it more difficult for users to discover new content creators they would enjoy. For creators, this could mean that it's better to focus on getting shares from your followers rather than catering to the recommendation algorithm.

Post Pinning
While Facebook has given you the ability to pin posts to the top of your page for many years, Instagram is now boarding that train too. As of June 2022, you can pin posts to the top of your grid.
60-Second Story Clips
If you've tried to post a video in a story, chances are that you've felt the frustration of the 15-second cuts. Because slides in stories could only be 15 seconds long, your video would cut every 15 seconds.
Instagram has changed this, though, to offer 60-second video clips in stories. This expands your options for the ways you can post a video and makes story videos run more smoothly.
"Add Yours" Sticker for Reels
As one of the newest Instagram updates, the "Add Yours" sticker is uniquely innovative. A user can post a story and place an "Add Yours" sticker at the end. This lets other users add their own contributions to the story, creating an ongoing chain.
For example, a fashion influencer could post their outfit of the day with an "Add Yours" sticker. Viewers can click the sticker to add their own outfit picture for the day, turning it into a lookbook of styles. The original creator is credited with a "started by" tag in the chain.
Joint Instagram Posts
Content collaborations can be great growth vehicles for Instagram influencers and content creators, and Instagram is now making this easier with joint posts. Two accounts can now publish a joint post that is posted by both at the same time, rather than having one account post it and just tag the second account. This creates a more equitable way for creators to collaborate.
Reel Templates
Instagram has made many moves that aim to compete with TikTok, and one of the new features of Instagram is high up on that list: reel templates.
Instagram now lets you use the template of another reel, such as the sound and other effects, to create your own reel. It's very similar to the way TikTok allows you to use one video's audio to create your own video. Both of these functionalities allow and encourage users to interact with ongoing trends in a similar way.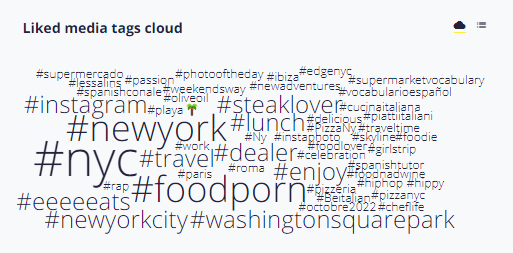 Extended Reel Time
Another way Instagram is aiming to make its reels more popular is by making them more flexible with longer time windows. Last year, reels had only a 30-second limit. Instagram changed this to 60 seconds in March, and then 90 seconds in August.
Sensitive Content Control
Instagram has been making moves to make the platform safer for young users, and one of the ways they're doing this is with more control over sensitive content. Instagram now lets you determine how sensitive you want your censors to be. Users can select from three options: "Allow," "Limit," or "Limit even more."
There's a catch, though. While this lets users set the sensitivity level, it doesn't give them control over what types of content they want to show or hide. For example, they may be more personally sensitive to violent content than to sexually explicit content, but there's no way to select "Limit even more" for violent content and "Allow" for sexual content.
Instagram Stories Archive
While Instagram stories carry the mystique of being short-lived for the public, you may want to look back on your own stories from time to time. That's why Instagram has released an Instagram stories archive.
From your profile, click on the three dots in the upper right corner and click "Archive." You'll see a stories archive of your past stories as well as your past posts.
How to Use New Instagram Updates to Your Advantage
Now that you're up to date with the latest Instagram updates and algorithm changes, what do you do with that information? There are several ways you can optimize your Instagram strategy when you're up-to-date on the latest features and changes.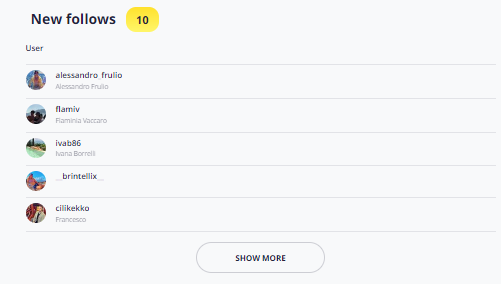 Adjust Your Content Strategy
Every time Instagram's algorithm changes, you want to adjust your content accordingly so you're appealing to the current version of the algorithm. For example, now that Instagram offers more control over sensitive content, you may want to avoid borderline sensitive content so your posts are less likely to be caught in users' filters.
Pair Update Monitoring with Trend Monitoring
Along with keeping an eye out for new Instagram updates, monitoring Instagram trends can help you make the most of your content. One particularly helpful way to do this is with Snoopreport.
Snoopreport is an anonymous Instagram activity tracker. You can follow any public Instagram account's activity, receiving a weekly report on the posts they've liked, the users whose posts they've liked, the top hashtags in the posts they've engaged with and so on.
How do you use this to monitor trends? Look for some Instagram users that represent your target audience – people who fall into the age range and other demographics you're trying to appeal to. Follow those accounts on Snoopreport and look for patterns in the types of content they're liking – maybe they're liking posts that follow a certain theme, videos with a certain sound, and so on. Model your content around those patterns to appeal to your target audience.
Freshen Your Content with New Features
Another way to use Instagram updates to enhance your Instagram success is by making use of those features Instagram is always adding. Try out new features when they're released, like the "Add Yours" story sticker or the reel templates. Using new features allows you to mix up your content so it doesn't become stiff or outdated, and it lets you participate in trends that will get you noticed.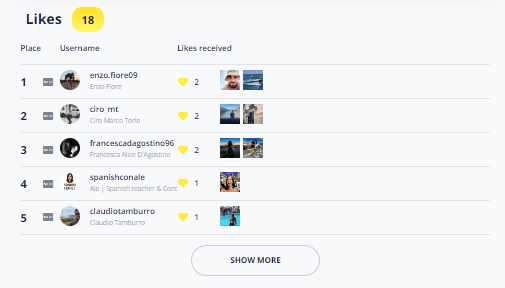 Keeping Up with the Latest from Instagram
It seems like there's always a new Instagram update today, and yes, this can be a lot to keep up with. If you stay on top of those changes, though, you're more likely to have a steady flow of fresh, appealing content that will help you grow your Instagram influence.
To put a strategy in place, set a schedule for yourself to look up the latest updates on a regular basis. In the meantime, sign up for Snoopreport to take a peek at ongoing Instagram trends so you can start creating more popular content now.