In August 2016, Instagram rolled out a new feature that had widespread positive effects on Instagram usage. Instagram Stories became a new way to post to the 'gram without having to be picture-perfect and made posting stress-free and fun again.
Stories are a great place to post behind-the-scenes content, promote fresh deals, or even provide educational content. In addition to images, you can also post videos with great built-in effects. In this quick guide, you'll learn more about how IG Stories can help you grow your following.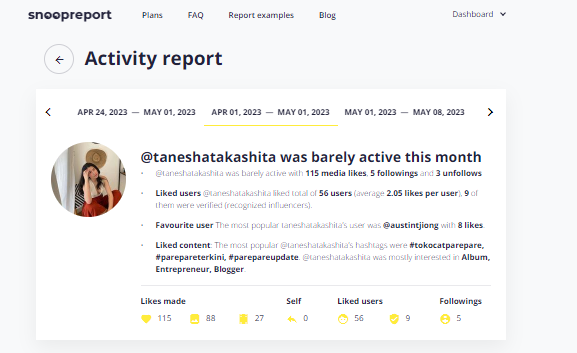 A) Knowing When And How Often To Post
B) Using Stunning Visuals And Templates
C) Use Stickers That Encourage Engagement
D) Drive Organic Social Traffic To Your Website
E) Use Tools To View Instagram Stories Anonymously And Spy On Your Competition
What Are Instagram Stories?
Instagram Stories is a feature that created a separate feed of photos that disappear after 24 hours. The fact that their availability is short gives viewers FOMO and a desire to constantly scroll through stories so they don't miss something. One of the great things about IG Stories is that they show up at the top of the app and are quite hard to miss. Stories also introduced a way to share a link in your Instagram posts, something that is not available in regular feed posts.
Many people present a carefully curated look to their main Instagram feed, which doesn't leave room for more casual photos and daily announcements. That's where the beauty of IG Stories comes in. These stories do not become part of your permanent feed so that they won't disrupt your branded look.
Why Are Instagram Stories Important?
According to Sprout Social, over 50% of Instagram users have visited a website or made a purchase after clicking on a link in Instagram Stories. This alone is a fantastic reason to implement a social media strategy for stories.
Another great reason to use IG Stories is that it increases your reach and engagement. Each time you add a new story post, your avatar jumps to the front of the line on the Instagram App's top row, ensuring that more people see your content. You also have a lot of features within Stories that will help you engage with your audience. Engagement increases the bond between you and your audience and teaches the Instagram algorithm that your content is important and should be shown more often.
Instagram stories are not only engaging, but they are very addictive due to their short lifespan. Once you've watched all the stories from one user, the stories of the next user in line automatically start. This makes it easy for viewers to get sucked into watching IG Stories way longer than they intended. Story posts often receive more exposure and greater reach than static feed posts.
If you want to build a more personal, authentic brand, then story posts can certainly help. These posts are a great way to get to know your audience and start conversations that will create a deeper connection between you.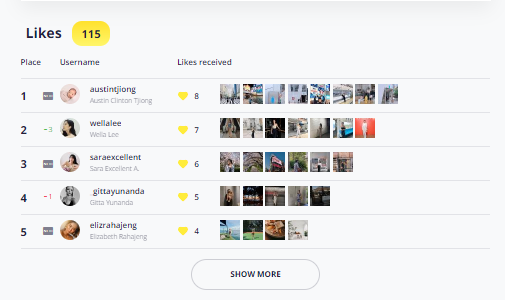 Five Tips For Using Instagram Stories To Grow Your Account
#1. Knowing When And How Often To Post
A study done by Buffer suggests that you post up to seven stories each day and spread them out throughout the day rather than posting them all at once. Posting throughout the day will make sure your avatar is bumped to the front of the line multiple times over the course of each 24-hour timespan.
You should look at your Instagram analytics to see when your audience is most active on the platform. You can schedule your story posts around these times. You must have a business or creator account to view your analytics. From your main profile feed, tap "professional dashboard" and "see all." From this page, you will tap on "total followers" and scroll to the bottom; this will be where you find your follower's most active times per day. Be sure to check the busiest times of each day of the week as the times might vary, especially on weekends.
#2. Using Stunning Visuals And Templates
Even though Instagram Stories are designed to be more casual, this is no time to get lazy with the graphics. You will want to post eye-catching designs and clear, well-lit photos. You can post single images, videos, or graphic templates in vertical format.
If you need help creating stunning story images, you're in luck because there are some great free and paid apps to help you make a lasting impression. These apps include drag-and-drop editing to help you make tons of graphics with ease, and they give you the ability to change text and colors even with zero graphic design experience.
One of the best and easiest-to-use apps for making IG Stories is Canva. You can use the desktop or mobile phone app to create your images. It comes with tons of free templates to use. You can use the app for free with limitations or pay for a pro plan that includes lots of free graphics for you to use in your designs.
You can also use Instagram's own tools for adding filters and text to stories to help them look amazing. Use sticker gifts of arrows or circles to highlight important parts of your text.
#3. Use Stickers That Encourage Engagement
Once you have a photo or video loaded to Stories, tap on the sticker icon to add exciting ways for your audience to interact with your content. There are a few types of poll stickers to play with and a question box. Story interaction is important because the more interaction you get, the more people your stories will be displayed to.
You can add text, music, and fun gifts to your story to draw attention and make it pop. Instagram also has built-in templates and filters to help make your photos and videos unique.
One technique people use to direct attention back to their feed is to share their most recent feed posts to stories and dress them up with stickers that encourage you to tap on the image to read more. You can also share other's people feed posts or Reels to your stories to show support.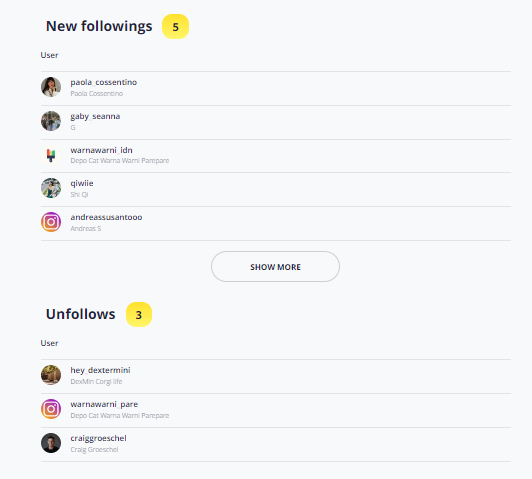 #4. Drive Organic Social Traffic To Your Website
Also found under the sticker tab is a feature that will allow you to add a link to your story. In the past, users had to have over 10,000 followers to get this feature, but it is now available to everyone. The link sticker comes in three different formats; just tap on the link once you've posted it to cycle between the choices. The link styles come in blue, white, or black. In your Instagram analytics, you'll be able to see how many times your link was clicked on to help measure your results.
This is a great way to drive free organic traffic from your social media account to your website or storefront. You can use this feature to get viewers to read your latest blog post, watch a YouTube video, or even sign up for a product or service. Story links are a great way to promote limited-time offers, new products, or even new content that will help your business grow.
#5. Use Tools To View Instagram Stories Anonymously And Spy On Your Competition
One drawback to stories is that there is no native way to watch them covertly. In fact, the account owner can look up exactly who viewed each and every one of their stories. This could be bad if you want to scroll through your competition's stories anonymously or if you want to view stories of a public account that has blocked you.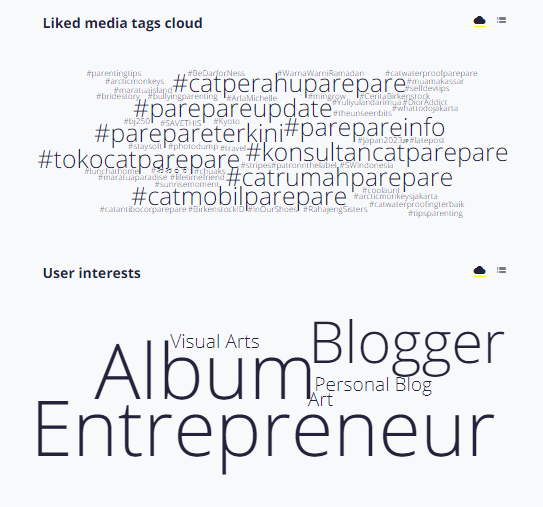 Fortunately, there are a few free services you can use to view stories of any pubic account without being detected. Here are a few of the top free services you can use right now for anonymous story viewing:
Insta-Stories-Viewer
Instanavigation
InstaStories.Watch
Most of these applications work the same way; simply copy and paste the profile URL of the account you want to spy on into their search bar and let the app go to work. These tools will only work on public accounts, but you can use them to view accounts that have you blocked. Most of them will let you see more than just stories, though; you can also watch their live feeds and download their content as well. You don't need to be logged into Instagram or have an account.
Speaking of anonymity and innocent Instagram stalking, try Snoopreport to get in-depth information on any public account. You can see someone's following history as well as what types of content they interact with the most. You'll be able to get a weekly activity report on any pubic Instagram account. This is a great way to spy on the competition without getting caught, and it's 100% legal.