Looking to gather some intel on someone? Instagram is a fantastic venue for all your info-gathering needs. It can be a window into a person's life, their priorities, and their activities. To truly dig in, though, you might need to go a step beyond public Instagram posts with Instagram spy apps.
Table of Contents: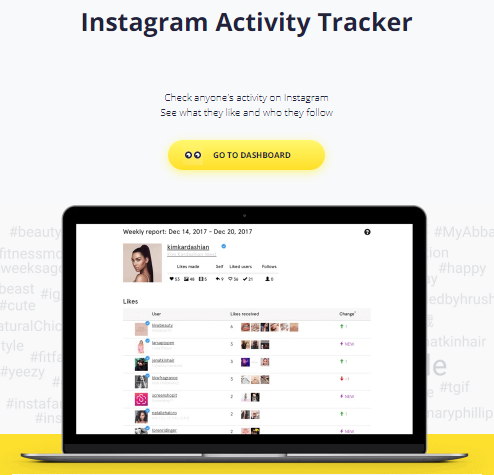 What Are Instagram Spy Apps?
Instagram spy apps, put simply, are apps that give you some type of inside scoop on Instagram. They vary on what that inside scoop is. Some give you access to highly private information like DMs, others catalog a person's Instagram activity, and the list goes on.
How Do Instagram Spy Apps Work?
Instagram spy apps work in many different ways depending on what information you're trying to gather. Some involve an app you install on a person's phone to give you access to their Instagram. Others are able to monitor Instagram activity remotely. The key is choosing the ideal app or tool for the type of information you want and the level of anonymity or confidentiality you want.
Top Instagram Spy Apps to Try
Trying to figure out the best app to use for your Instagram spying? There's no shortage of Instagram spy apps out there, but many of them either don't work properly or may even open an opportunity for malware and other risks. To stick with known, trusted tools, try these top Instagram spy apps.
1. Snoopreport
Snoopreport is a unique type of Instagram spy app that allows for completely anonymous, undetectable Instagram account tracking. As informative as it is, it also allows you to get the information you're looking for without an invasion of the person's privacy.
Snoopreport works by tracking Instagram activity that isn't necessarily private but also isn't provided by Instagram by default either. This includes post likes, for example. If one of your Instagram friends likes a post, and that post comes across your newsfeed, you can see that the person liked it. However, Instagram doesn't compile this information on a user's profile so there's no way to find a list of the posts a user has liked.
Snoopreport tracks that information and gives you a weekly report of someone's Instagram activity. You'll see the posts they've liked, the accounts whose posts they've liked the most, and the most common hashtags and topics in the posts they like. You don't need to install anything or even have an Instagram account to use Snoopreport.
Snoopreport is easier to use than most Instagram spy apps because there's no need to install anything on the person's device. It's also very budget-friendly, with prices starting at only $5 per month depending on the number of Instagram accounts you want to track.
2. BigSpy
BigSpy is the most efficient ad intelligence social ad spy tool with over 200 million ads, it covers massive ad creatives on 9 global platforms with Instagram as one of the mainstream platforms, covering about 70 countries and regions over the world.
BigSpy is committed to helping more advertisers get more revenue in marketing campaigns, and impress users with the most creative materials. In addition, it is also a source of product inspiration. Users are able to check the most popular ads on Instagram anytime and get inspired by those superior ad creatives.
3. eyeZy
If DMs are what you're after, eyeZy is an Instagram spy app you have to try. This app focuses solely on direct messages, allowing you to be a fly on the wall and read all direct conversations someone is having on Instagram.
eyeZy is more than just an Instagram spy app, though. It also lets you see other communications from a person's phone, like their incoming and outgoing calls, emails, and messages on other social media platforms.
One of the especially unique features of eyeZy is its ability to give you access to deleted media and deleted messages. This makes it particularly handy if you're trying to keep an eye on someone who you believe has been trying to hide things from you.
4. mSpy
mSpy is a highly well-known spy app that is thoroughly trusted, and for good reason. It has a history of safety and reliability with a track record of great service.
mSpy is an Instagram spy app you can use without rooting or jailbreaking the person's phone. It allows you to monitor Instagram DMs and other social media activity. What's more, there are some features that even allow you to edit and interact with private messages. It has GPS capabilities as well. Because you install the app on the person's phone, the GPS lets you see the person's location.
The only downside is the cost. mSpy is pricier than most Instagram spy apps, with plans that start at about $30 per month. There is a seven-day free trial, though, so you can try it before you buy.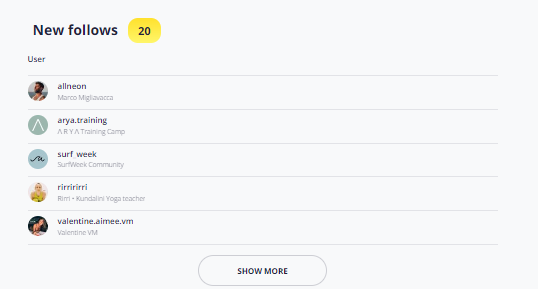 5. uMobix
uMobix is not only an Instagram spying app but an overall phone spying app. It taps into the phone's GPS so you can see where the person is, making it particularly useful for parents who want to make sure their kids stay safe. It also lets you keep an eye on phone calls, other social media apps, and more.
Speaking of social media, uMobix isn't just for monitoring and observing. It lets you manipulate aspects of the person's phone and apps. For example, on social media, you can use uMobix to get access to someone's social media and adjust the settings, such as turning on parental controls.
One of the most popular features of uMobix is its ability to access the photos and other media on someone's phone. For parents and spouses alike, someone's camera roll can be a valuable window into their activities, and uMobix gives you an insider look.
6. Cocospy
Plenty of Instagram spy apps and phone spy apps give you access to the communication records on someone's phone. Cocospy takes it a step further, though, with live monitoring.
If you're using Cocospy to keep an eye on someone's phone, you can actually listen live to any calls happening on their phone. You can record those calls too. This is unique because many spy apps update the activity log often but don't necessarily show it in real-time. Cocospy even enables you to track text messages and GPS locations.
Like many spy apps, Cocospy is an app you install on the person's phone. It uses a stealthy setup that allows you to hide the app when it's installed. This way, the person you're keeping an eye on has no idea you're monitoring them, so you're more likely to capture genuine interactions and get the full picture.
There are a couple of features that are particularly unique to Cocospy. For one, it allows for live remote posting so you can update the tracked Instagram account remotely. Cocospy also offers group chat monitoring, which is uncommon for most spy apps.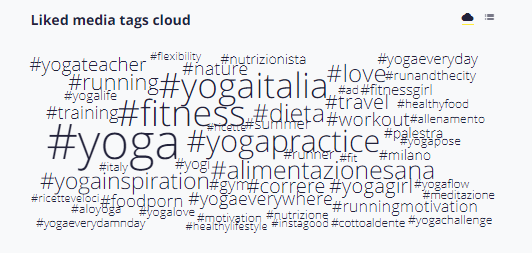 7. FlexiSpy
We all have busy schedules, and sometimes you don't have the time to monitor an Instagram account in real-time. That's where FlexiSpy comes in handy. This unique app sends all Instagram messages to a secure online portal that only you can access so you can read them when you have time.
It doesn't leave you in the dark until then, though. FlexiSpy gives you real-time notifications on different actions like messages coming in or going out and log on/log off activity.
FlexiSpy is more than an Instagram spy app. It gives you a peak behind the curtain on a variety of social media apps – not just Instagram. This way, even if the person suspects that you may have an eye on their Instagram activity and chooses to use other social media platforms instead, you'll still have eyes on their interactions.

Keep in mind, though, that FlexiSpy does require you to root or jailbreak the person's device. If you're not tech savvy, this can be tricky, so you want to read up on how to jailbreak a phone.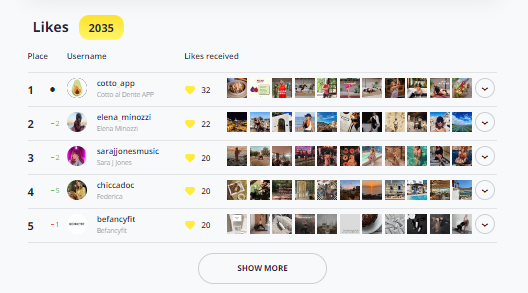 8. Spyera
Spyera has all the features you want and need in an Instagram spy app. It lets you monitor Instagram DMs, photos on the person's device, and the person's call history. It allows you to see messages in real-time.
There are a few features that make Spyera unique, though. For one, it doesn't require you to install any apps or download any software. It does everything from your online account, making it incredibly easy to set up and get started.
Another unique aspect of Spyera is the fact that it doesn't require ongoing subscription fees like most Instagram spy apps. It offers one-time purchases but it won't force you to add another expense to your monthly budget.
Embracing Your Inner Secret Agency with Instagram Spy Apps
You don't have to be an expert in espionage to spy on someone's Instagram activity if you have the right apps and tools in your toolbox. The Instagram spy apps above are safe, practical options that allow you to maintain the records and information you need without a hefty price tag or a complicated technical maneuver.
Each app has its features and shortcomings, so which one should you use? It all depends on what information you want and how much effort you're willing to put in to get it. Snoopreport gives you the best of all worlds: an incredibly discreet tool, an easy start-up process, and beneficial information about someone's Instagram activity.
To see for yourself, sign up with Snoopreport today and give it a try.