Nothing will make people shiver more than the thought of going live on camera over social media. It's understandable; being vulnerable in front of a potentially huge audience like that can give you anxiety. However, using the live stream feature on Instagram is a great way to connect with your followers and grow your Instagram account. Here are some easy tips to make live streaming part of your social media strategy this year.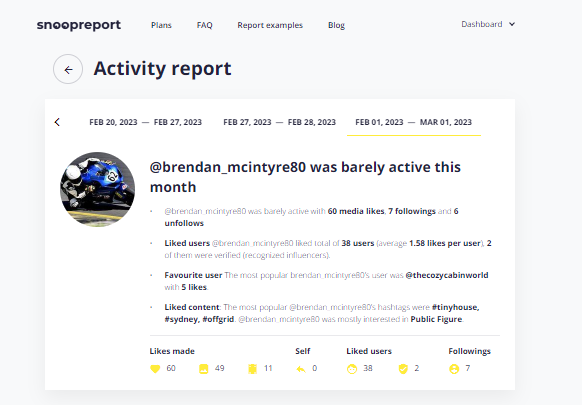 Table Of Contents:
What Does "Going Live" On Instagram Mean?
Why You Need To Be Doing Instagram Live Streaming To Grow Your Business
How To Livestream On Instagram Step-By-Step
Tips For Hosting A Great Instagram Live Show
Instagram Live Stream Analytics To Measure Success
What Does "Going Live" On Instagram Mean?
Back in 2016, Twitter and Facebook were both making waves with their live-streaming features. Not wanting to be left out, Instagram launched IGTV to support live streaming. Today, IGTV is a thing of the past, and live video has been integrated into Instagram's main platform. After you've hosted a live video session, you can make the saved recording into an IG Reel to post to your feed so that your live show lives on forever.
Live streams are a great way to host tutorials or "how-tos." You can give a live demonstration of products or services. You can also answer audience questions, chat authentically, or invite guests to be interviewed.
Why You Need To Be Doing Instagram Live Streaming To Grow Your Business
Live streaming is the most authentic and immediate way to connect with your followers on Instagram. Whether you are doing an informal chat or a whole stagged production, IG Lives allow you to reach a larger percentage of your followers. The stronger your connection, the more often your content will show up in front of users that will enjoy it.
Instagram spends a ton of money and energy investing in features they know people are going to use and enjoy. You should participate in as many features as possible such as IG Lives, Reels, Collabs, and traditional static posts. The more you use the app, the more Instagram will learn about you and your business or the people you want to connect with online.
You can also go live with multiple people so that all of you can work collaboratively to increase your reach. Try going live with one or more people and do an interview-style show for extra exposure. You can also live stream local events to that people all over the globe can "attend" along with you. Help your audience get to know you by hosting an "Ask me anything" live chat once a month. The possibilities are endless to utilize this feature.
Over 100 million people watch Instagram live shows each day. In fact, one in five Instagram viewers enjoys watching live streams regularly. The pandemic of 2020 greatly increased the popularity of live streaming on all platforms, including Instagram. Even though live shows are quite popular, only 14% of marketers reported posting to Instagram live in a recent poll. That means there is a ton of opportunity out there if you are willing to step up and take it.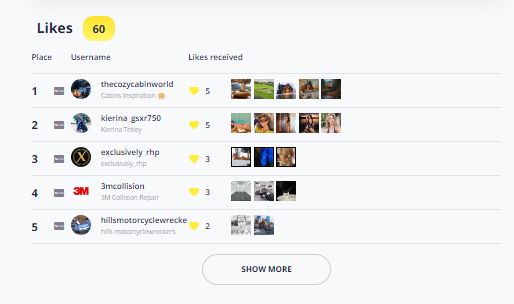 How To Livestream On Instagram Step-By-Step
#1. On the main feed, tap on the plus sign at the bottom center of the screen. You will see all the different types of posts you can make. One of the selections will be "live." Tap the word "live," and you will be taken to a screen where you can adjust settings and add details.
#2. You'll be able to add a title, schedule it for later (which is a great marketing tool), and select your audience. You can also select to monetize if you have been granted that feature or have donations to a charity.
#3. If you select the gear icon at the top of the screen, you can fine-tune your audience and add a moderated words filter to keep your comments section kind. You can also have a moderator who will be able to kick people out of your show if they get out of hand. Moderators and filters will become more important the larger your audience grows.
#4. You can use Instagram's "practice mode" to test your live setup before the big show. Select the eye icon on the top left side of the screen to change your live settings from public to practice. You can do a practice session to check your lighting and sound before going live for real.
#5. Now that you're ready to go live, simply have the LIVE icon at the bottom of your screen to get rolling. Try to keep calm and not be too overwhelmed as people start to enter your show. You'll be able to see just how many people are watching you live. You'll also be able to see any comments they make during your show. Users will also send you hearts, which means they love what you're saying!
Now that you see how easy it is to go live on Instagram, you can explore some of the interactive features available in live shows. You can share questions on the screen that have been asked by viewers during the show, invite other guests onto your live show, and other great options. You can even share a photo or video from your camera roll during your live stream.
When your live stream ends, you can choose to save it and post it to your feed with a caption and hashtags.
Tips For Hosting A Great Instagram Live Show
Learning how to go live on Instagram might be easy, but mastering it can take a little more time. Once you have a few shows under your belt, you'll crave a bigger audience. Here are a few tips on having a great show every time you go live.
#1. Host your show in a quiet area with a clean background and great lighting. Lighting is very important to photos and videos. Natural light is best, but you can use room lighting if you're shooting in low light or at night.
#2. Make sure your connection is strong. While live shows will work with cellular data, a strong wifi signal is recommended.
#3. Set up your show in advance; this will give you access to a "countdown" feature that you can use in posts and stories to hype up your show.
#4. Make sure to go live when your followers are most active. You can find this information in your professional dashboard.
#5. Have a plan or agenda for your live show. While some people do pop on live occasionally on a whim with no plan, if you're using this as a tool to grow your business, then you'll want to plan out your content and what you'll say.
#6. You can share your live stream in DMs and encourage your audience to do the same. This is a great way to get new viewers. Make sure your account and your live stream are public so that you can welcome new followers.
#7. Did you know you can use filters when you go live on Instagram? You can include a cool background, an effect, or add a filter that does your makeup for you with the tap of a button. As we mentioned before, you can also use interactive tools like polls and questions to keep the audience engaged. Keep an eye on the chat so you can respond to any comments or questions you get.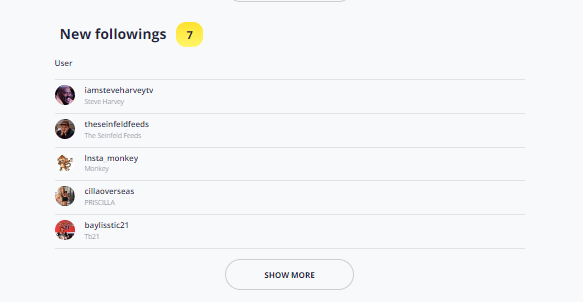 Instagram Live Stream Analytics To Measure Success
Use live stream analytics, provided to you by Instagram after your show, to measure how successful your shows are. You can see details like watch time, reach, and peak number of viewers. If your live stream wasn't as successful as you would like, try going live at a different time of day or day of the week. You can also try marketing your live show in a different way or even doing a collaborative show with another influencer in your niche. Keep in mind; people will drop off your live if there is a lag or bad picture quality, so doing that test beforehand is essential. When you're first starting out, you may have to test different times and dates, but once you find success, you can start to keep a consistent schedule which will help you gain a larger following.
Use Snoopreport To Get An Edge
Use Snoopreport to gather information about your audience and your competition without anyone knowing. With Snoopreport, you can get follower information and content engagement reports on any public user. For as little as .99 cents per week, you can get details reports that will help you get ideas on what type of content is working for your competition or what types of content your key audience would like to see more of. It can be used for personal or business use, and it's one hundred percent legal and easy to use.