Posts with a hashtag receive, on average, 12.6% more engagement compared to posts without one – resulting in higher visibility and reach. And Instagram allows us to use up to 30 different hashtags, making it a great way to reach more people.
But finding the right hashtags can be tricky. Thankfully, there are now some incredible tools out there to help us simplify the process and find the right hashtags for our posts. Here are some of the best hashtag generator tools you can use to help maximize your exposure on Instagram.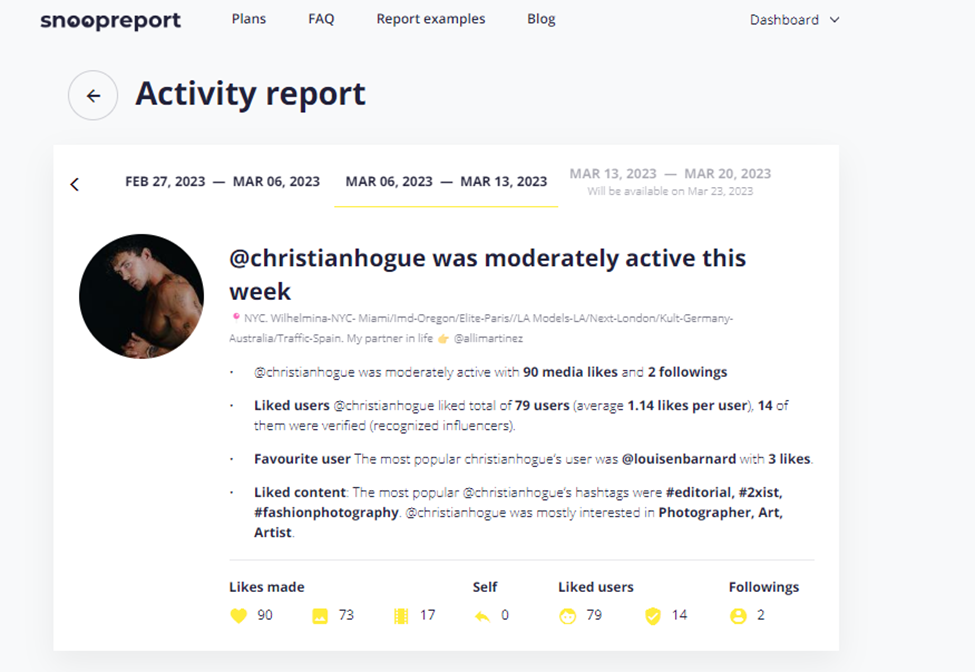 Table of content:
Top 7 Hashtag Generator Tools Available
Best Practices When It Comes to Creating Effective Hashtags
4. Uncover the Most Trending Hashtags Among Your Target Market
Top 7 Hashtag Generator Tools Available
1. All Hashtag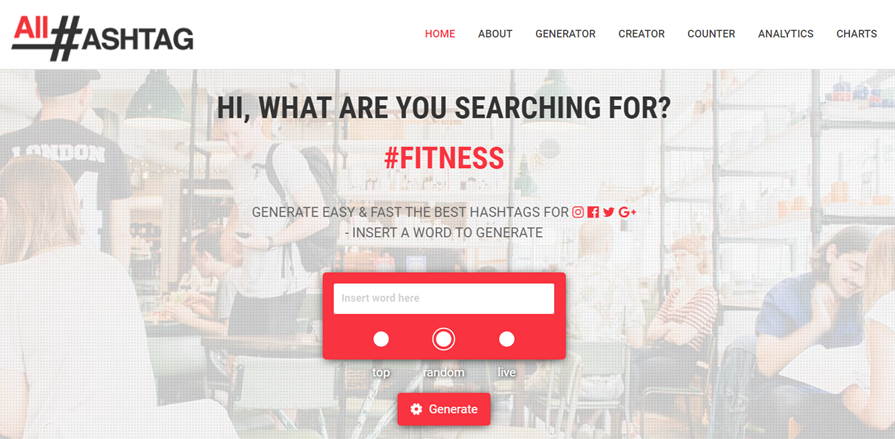 If you're wanting to step up your hashtag game, All Hashtag is the answer. This amazing website provides all the features you need to create and analyze hashtags – from a generator that suggests optimal hashtags based on keywords of your choice to tools that facilitate analysis. With various filter options such as top, random, or live at your disposal, finding relevant tags for any project should be easy-peasy.
If you're looking for the most popular and widely-used hashtags, then the Top Hashtags tool is perfect for you. This feature generates top hashtags based on your keyword, giving you a list of trending tags that are sure to get noticed.
Their website currently features four hashtag tools for your convenience:
Hashtag Generator
Hashtag Creator
Hashtag Analytics
·Top Hashtags
For those feeling more creative with own hashtags, All Hashtag's Hashtag Creator allows you to craft your own unique tags. And if you want to see how well they perform, simply use the Hashtag Analytics tool to get some analytic information about your hashtag for your marketing strategy.
2. Ritetag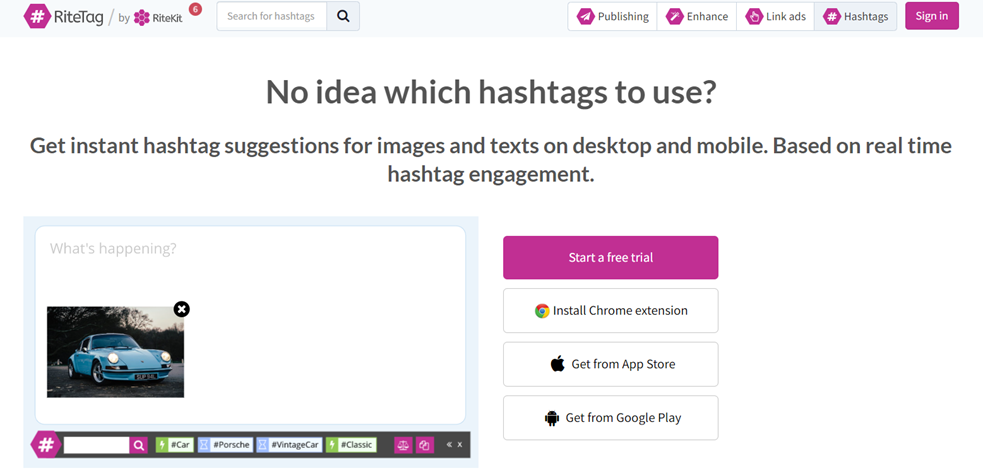 With being one of the most popular hashtag generators around, Ritetag puts the power in your hands so you can get maximum visibility on Instagram. As part of RiteKit's social media toolkit, this awesome website provides instant hashtag suggestions for both images and text on desktop and mobile devices.
With a Chrome extension (40,000+ users), you can easily get hashtag suggestions by right-clicking on any image or text selection.

Plus, Ritetag color codes suggested hashtags so you can see which ones are hot now, long-lasting, only for Instagram, or overuse. It even warns you if any hashtag is underused or banned on Instagram.
Although Ritetag is a paid tool at $49 per month, it offers a free trial so that you can test its suitability for your needs. Once you sign up, you'll have access to detailed hashtag stats on the web and mobile apps, as well as the ability to save research from interactive hashtag analytics pages in TagSets.
So if you're looking for an easy-to-use and comprehensive hashtag generator tool that takes real-time engagement into account, give Ritetag a try.
3. Hashtag Generator #HashMe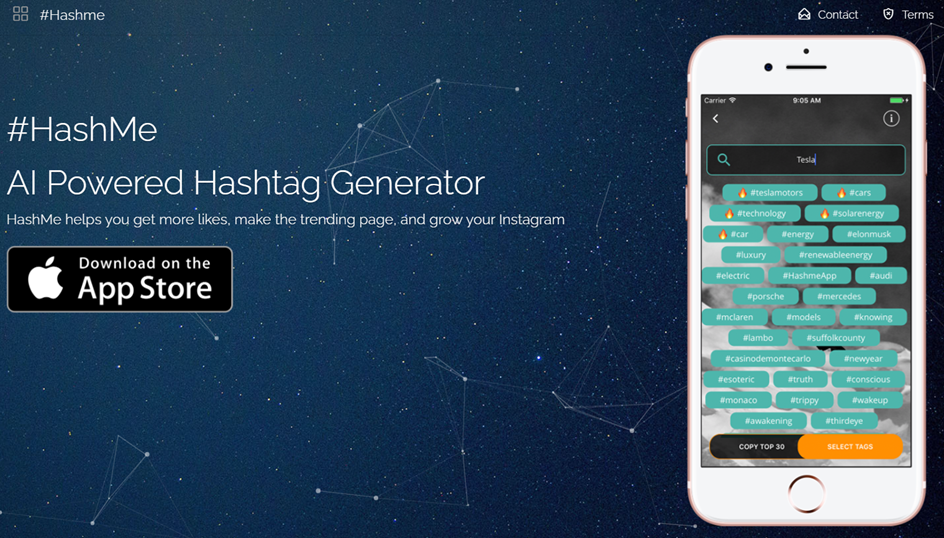 Elevate your content marketing with the AI Powered Hashtag Generator, available now in the Apple app store for iOS users! #HashMe is a must-have for digital marketers looking to maximize their reach and engagement.
With its user-friendly interface and the ability to search for trending hashtags by photo or text input, #HashMe makes it easy to find the perfect tags for your posts. And with a 4.9 rating on the App Store from over 600 reviews, it's clear that users are loving this app.
Sure, the free version of #HashMe is great, but if you're serious about social media marketing, it's worth investing in a subscription. For just $8.99 a month, you'll have access to unlimited search queries and be able to search by photo for even more relevant hashtags. Trust us; it's worth every penny.
4. Kicksta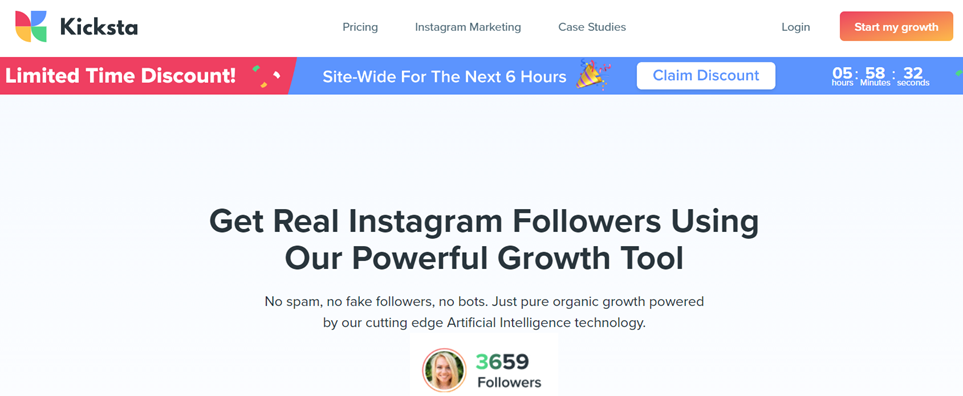 Kicksta is a powerful hashtag generator tool that can help you boost your social media presence. With its advanced algorithms, Kicksta can suggest relevant and popular hashtags based on your niche, audience, and content. Kicksta is the perfect solution for influencers, business owners, and anyone looking to expand their digital presence. With this amazing service, you'll be well on your way to increasing your followers in no time.
Say goodbye to the tedious and time-consuming process of manually researching and testing the best hashtags yourself. Kicksta's user-friendly interface makes it easy to find the right hashtags for your posts in just a few clicks.
5. Keyhole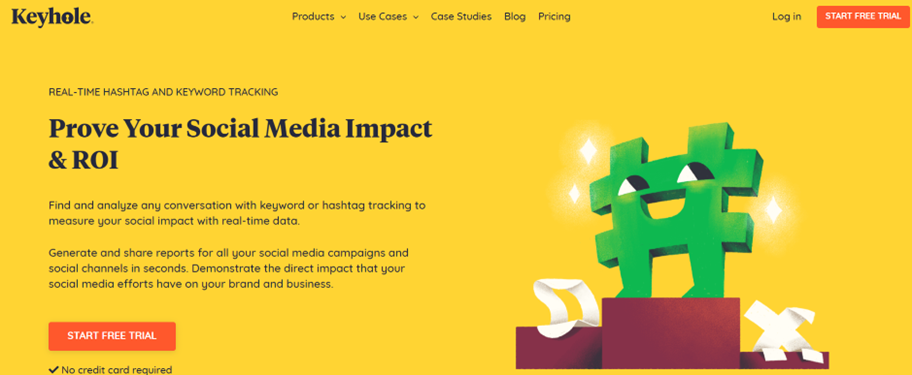 If you're looking for an Instagram hashtag generator tool that does more than just generate hashtags, Keyhole is definitely worth checking out. Featuring performance metrics and optimization features, this tool helps you craft the perfect post that will perform well and provides tips on when to share it for maximum reach.
But what really sets Keyhole apart from other tools is its competitor benchmarking and analytics capabilities. You can easily set up a feed to track your own Instagram account as well as your competitors' accounts, allowing you to compare performance and gain valuable insights into their strategies.
6. Hashtagify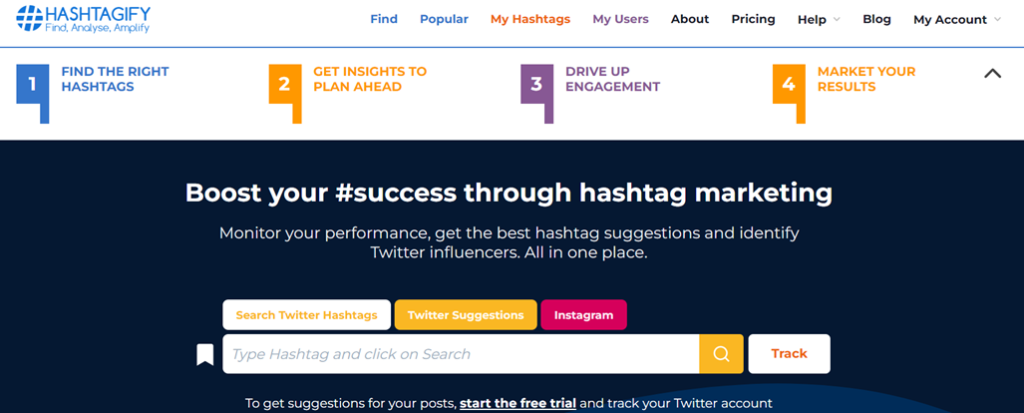 Hashtagify is the ultimate tool for anyone looking to up their hashtag marketing game. With its real-time data and insights, you can easily search any hashtag on Twitter or Instagram and get all the information you need to make informed decisions about your social media strategy.
Not only does this tool assist you in discovering relevant search hashtags but, it allows for tracking any hashtag or profile to gain a profound overview. You can even download graphs and dashboards on the tracked data to observe your campaign progress at-a-glance. With this app, achieving successful marketing campaigns is effortless.
But what's really great about Hashtagify is that it offers plans for every level of hashtag research and usage. Even without a paid plan, you can still do some basic research by entering a suggested hashtag and getting basic popularity statistics as well as suggestions for other relevant hashtags.
7. Hashtags For Likes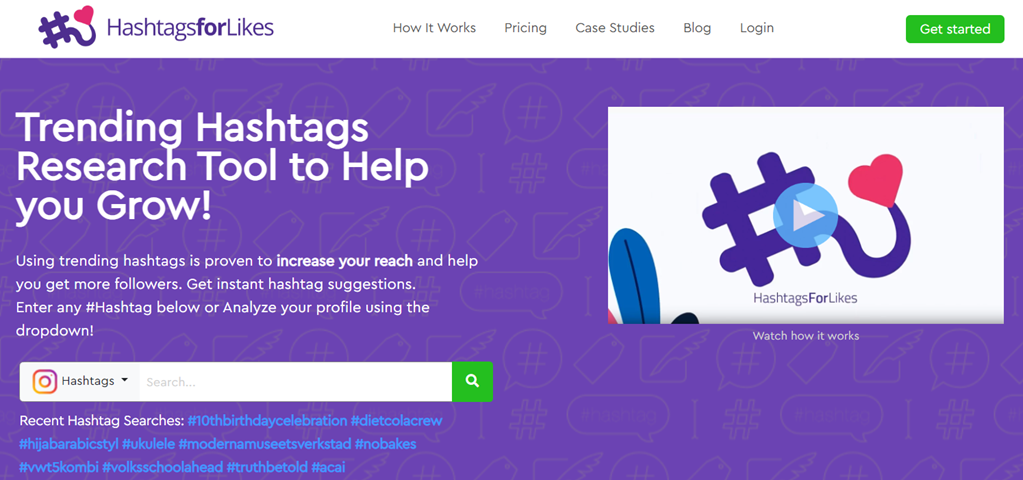 Hashtags For Likes is more than just a hashtag generator – it even has built-in analytics to help you find the most relevant hashtags and track your post performances. When compared with other tools, this one categorizes its results into three groups with similar hashtags:
Popular
Trending
Related
Though these tags are hidden in the first two categories until you upgrade your package, the related tags are completely free. Upgrade to a premium membership, and you'll also get access to additional features, such as hashtag recommendations for specific keywords generated hashtags.
Best Practices When It Comes to Creating Effective Hashtags
1. Check For Uniqueness
For regular hashtag users, it is vital to ensure your chosen tag is distinct and one-of-a-kind, just your own circle no matter how tempting it may be to use a popular one. Why? Because you need to get noticed and stand out from the competition.
2. Pick Relevant Hashtags
It doesn't matter if you have only two followers with one hashtag or hundreds; make sure that each of them is relevant to the post's content. This will help your posts reach a better, more engaged audience who is genuinely interested in what you have to say.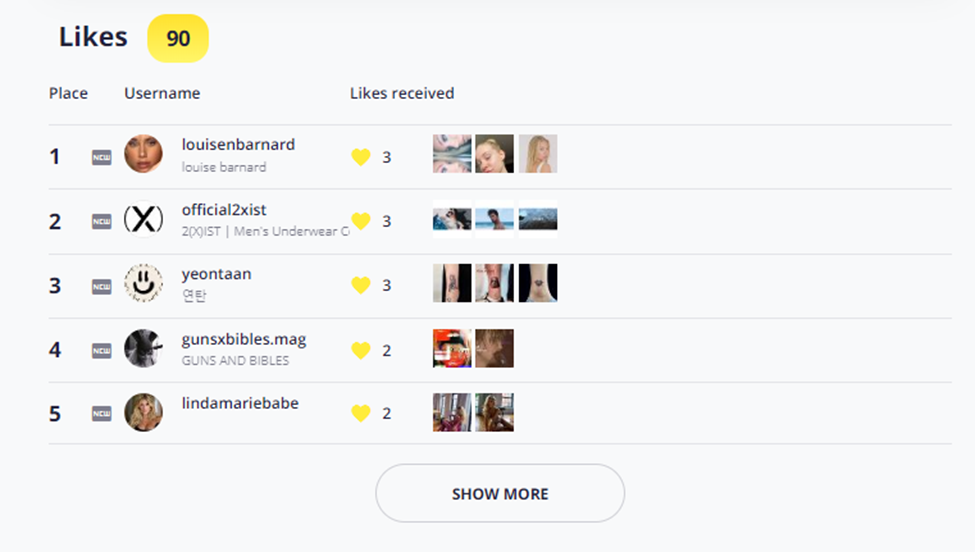 3. Keep Them Short & Sweet
Stick to a limit of 10-15 hashtags and make sure they are short. Longer hashtags are less effective and can make your post look cluttered and unprofessional.
Just like any other marketing tactic, finding the right hashtags takes experimentation and practice.
4. Uncover the Most Trending Hashtags Among Your Target Market
Increasing your Instagram presence isn't merely about getting more visibility; it's all about making sure the right people see what you post. You have your instagram posts with a specific group of individuals in mind, so selecting hashtags that particularly appeal to them is key. That way, you can guarantee that your posts reach their intended eyes and ears.
But how do you find out what hashtags your target market is using? Researching trending topics and hashtags can give you a better idea of how to tailor your content to the right demographic. Consider using a tool such as Snoopreport to uncover the most popular hashtags used among your target audience.
Snoopreport is a must-have online Instagram activity tracker for any user looking to stay at the forefront of their favorite influencer's latest activities. Not only does it provide weekly reports on posts that are being liked, but it also shows you what topics they're most engaged with and, most importantly, the top hashtags associated with these posts. With Snoopreport's unparalleled insights into public accounts, it has quickly become an invaluable asset in mastering trending content.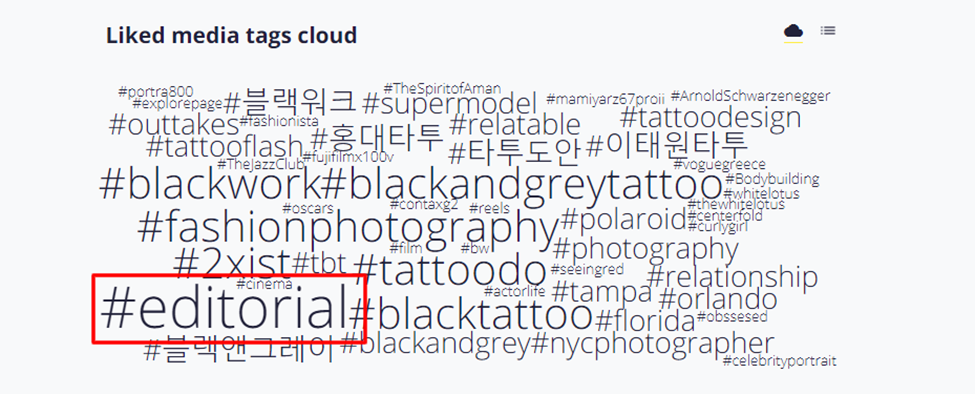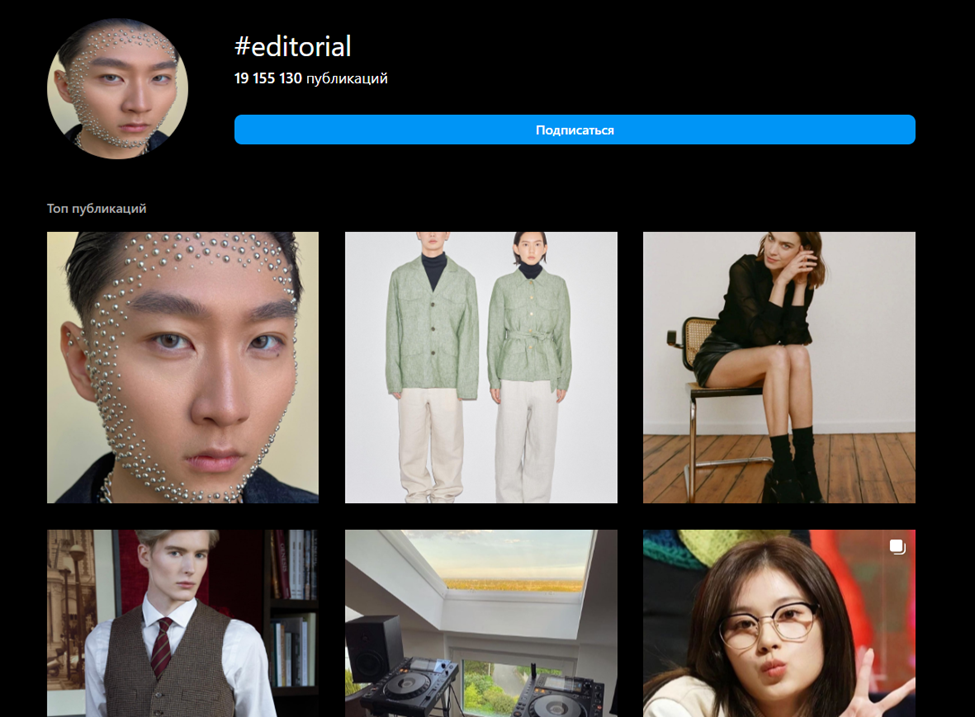 Here's how it works:
Step 1: Sign up for a Snoopreport account.
Step 2: Select and make the most of your Snoopreport subscription by opting for a package that allows you to keep track of as many Instagram accounts as you need.
Step 3: Identify as many Instagram accounts that match your target demographic as you can.
Step 4: To start tracking accounts on Snoopreport, simply click "Add Account" in the dashboard and enter the username of each account you wish to monitor.
Step 5: Now comes the fun part – sit back, relax, and let Snoopreport do all the work. Every week, you'll receive a report with the top hashtags that appeal to each account you're tracking. It's like having your own personal hashtag guru at your fingertips!
Conclusion
Hashtags are essential in helping to get your content noticed on Instagram. Utilizing them correctly can have a huge impact on engagement and visibility. Following the best practices outlined above will help you get more out of your hashtag strategy.
With the right combination of unique, relevant, and trending hashtags, you can reach the right audience, increase your visibility and get more engagement on your posts. Moreover, using Snoopreport to uncover the most popular hashtags used by other users in your target market will help you tailor your hashtag strategy for maximum visibility and impact.